Application Performance Solutions for the Transforming Data Center
Extend NETSCOUT's Service Assurance Solution to the Data Center and Hybrid Cloud
Business Analytics for Your Digital Transformation
Reshape Your Digital Enterprise with Service Assurance
Migrate Applications to the Cloud With Confidence
In a Cloud-Connected World, the Speed of Advancement Depends on the Power of Intelligence
"I think NETSCOUT has the right strategy for helping customers migrate to the cloud. NETSCOUT has been the gold standard for monitoring for really a decade now and what they have done with the product is they decoupled it from the hardware and allowed customers to deploy the services they need, in the areas they need."
- Zeus Kerravala on how NETSCOUT Empowers its Customers to Migrate to the Cloud with Confidence
HYBRID CLOUD IS DRIVING DIGITAL TRANSFORMATION END-TO-END NETWORK VISIBILITY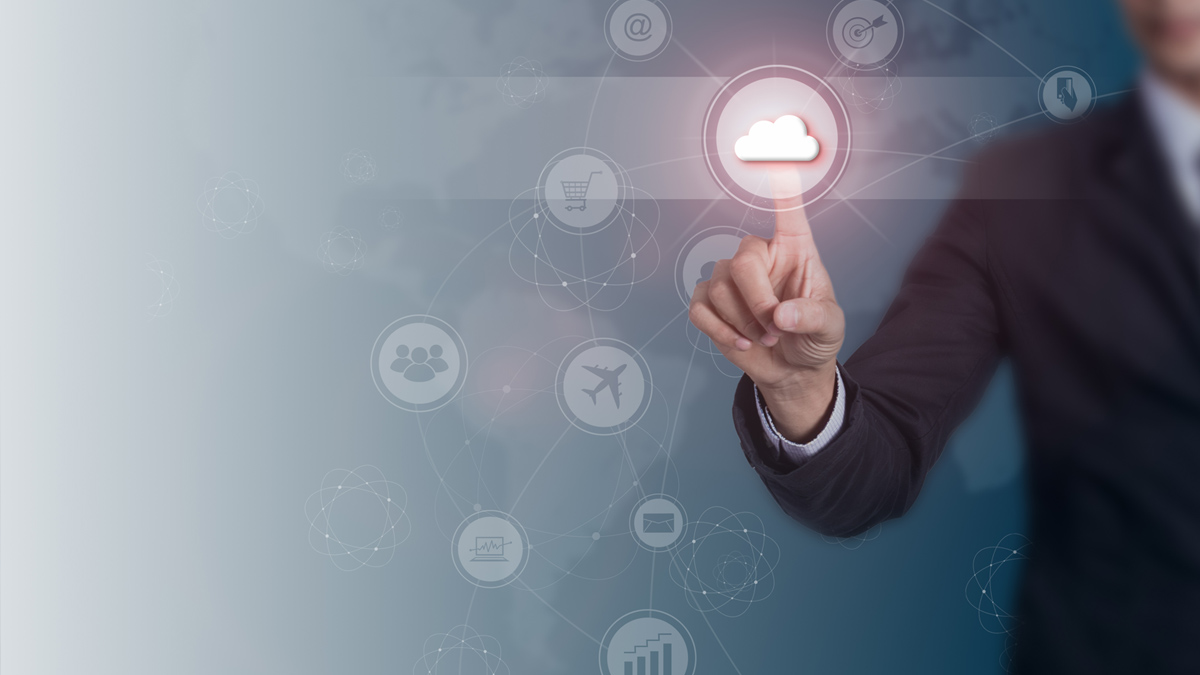 A key driver in today's digital transformation is cloud computing. Digital transformation is impacting every sector, from retail to financial services, manufacturing to heavy industry. And as a result of the cloud, new digital-centric businesses are emerging that are far more agile and innovative than anything seen before. Enterprises are increasingly facing disruption from new, more nimble competitors, while at the same time having to deal with large scale upheaval of their business model. The gauntlet has been thrown - disrupt or be disrupted.
As a result your IT teams face a tough challenge. Your complex, high-speed data center and hybrid cloud infrastructure may not be ready for new applications and services if it lacks sufficient instrumentation needed to monitor service performance end-to-end. The vast interdependencies across the entire service stack, including applications, networks, compute, service enablers and databases, along with the introduction of new technologies, could stress it beyond the breaking point.
BUSINESS ANALYTICS FOR HYBRID CLOUD PERFORMANCE
Since applications and services are at the very heart of disruptive innovation, smart data analytics are critical, especially when deployed in large data centers and hybrid cloud environments. One of the key objectives of migrating workloads to public cloud is for the business to become more agile and continuously accelerate the delivery pipeline.
Network Application Agility
This agility marks the difference between winners and losers in this highly competitive business environment. While automation offers tremendous benefits for continuous delivery, it shifts the constraint to the production environment that now determines the overall flow of the value stream to customers.
UNLEASH YOUR HYBRID CLOUD AGILITY
If your IT world is changing at breakneck speed, you need reliable solutions that can ensure your services stack will adapt with your ever-changing environment. In this case, NETSCOUT's Business Assurance solution is your answer.
Business Assurance, a powerful combination of service assurance, cyber security, and business intelligence solutions provide unmatched visibility into the hybrid cloud environment. NETSCOUT's Business Assurance solutions allow you to gain insight into existing service performance and security issues in the data center and migrate applications, compute, network, and storage workloads to the cloud with confidence while quickly detecting and resolving service issues without modifying existing workflows. The results are high levels of availability, reliability, and responsiveness of your digital services.
SMART DATA FOR HYBRID CLOUD MONITORING
NETSCOUT's patented Adaptive Service Intelligence (ASI) technology generates Smart Data based on software-centric pervasive instrumentation of wire data. The wire data is collected from IP traffic flows and processed in real time at the source to produce application and service contextual metadata. NETSCOUT software and hardware instrumentation and analytics products use the ASI technology to provide deeper visibility and security into the interactions of the many components of modern applications, weather they run in the traditional data center or in the various forms of the cloud.
…
Case Study
Data Sheet
Quick Look
Fact Sheet
White Paper