Extend
Netscout

's Service Assurance Solution to the Data Center and Hybrid Cloud

Your employees and customers don't think about your business in terms of segmented applications and services; they just want to execute a business activity quickly and efficiently, from wherever they may be working. Companies have weathered dramatic changes in how their employees work, with many around the world still supporting remote workers. Employees and customers are accessing your application services from home and corporate locations. Additionally, as your IT environment has undergone digital transformations, the complexity of application delivery has increased. Yet, the expectation to deliver responsive and reliable application performance still exists.

That's why organizations need a holistic approach to application performance that spans every possible touch point, from voice and video to a myriad of business-critical applications. Even more, that approach must extend across every border, regardless of whether your employees are sitting in a home office, corporate headquarters, or a field location.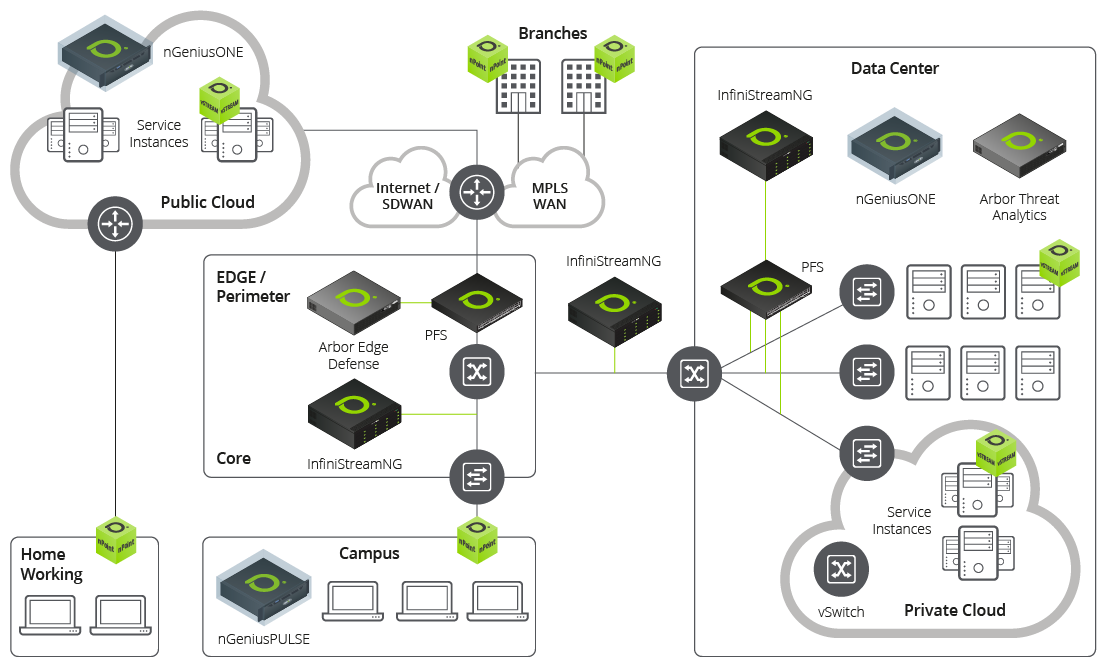 Quick Look
nGeniusONE Platform for Citrix Service Assurance
The nGeniusONE platform provides real-time visibility into Citrix traffic flows across the network, providing an end-to-end view into application performance
The NETSCOUT Solution
All your applications and services are critical today – disruptions to any of these can cripple business productivity. Netscout's service assurance solutions provide critical holistic visibility and analytics to help you deliver seamless business and communications application performance throughout the delivery path, with insight into your employee's experience from wherever they are connecting.
Quality Application Performance: Anywhere, Anytime
Netscout ensures application performance throughout the service delivery path for your mission-critical voice, video, and data applications, cutting through the exponential complexity of today's sprawling, distributed application delivery infrastructure. nGeniusONE and nGeniusPULSE combine to help you resolve issues that will emerge during this work-from-home period and beyond. Your users will benefit from reduced mean-time-to-repair (MTTR). And your business will benefit from optimizing your employees' productivity and customer's experience with key business application services.