Your employees and customers don't think about your business in terms of segmented applications and services; they just want to execute a business activity quickly and efficiently, from wherever they may be working. Companies have adapted to meet the demands of the both consumers and the hybrid workforce, with employees and customers accessing application services from diverse facilities and global locations. Additionally, as your IT environment has undergone digital transformations, the complexity of application delivery has increased. Yet, the expectation to deliver responsive and reliable application performance still exists.
Organizations need a holistic approach to enterprise application performance monitoring that spans every possible touch point - from voice and video to a myriad of mission-critical applications. Furthermore, that approach must extend across every border, regardless of whether users are sitting in a home office, corporate headquarters, or a field location.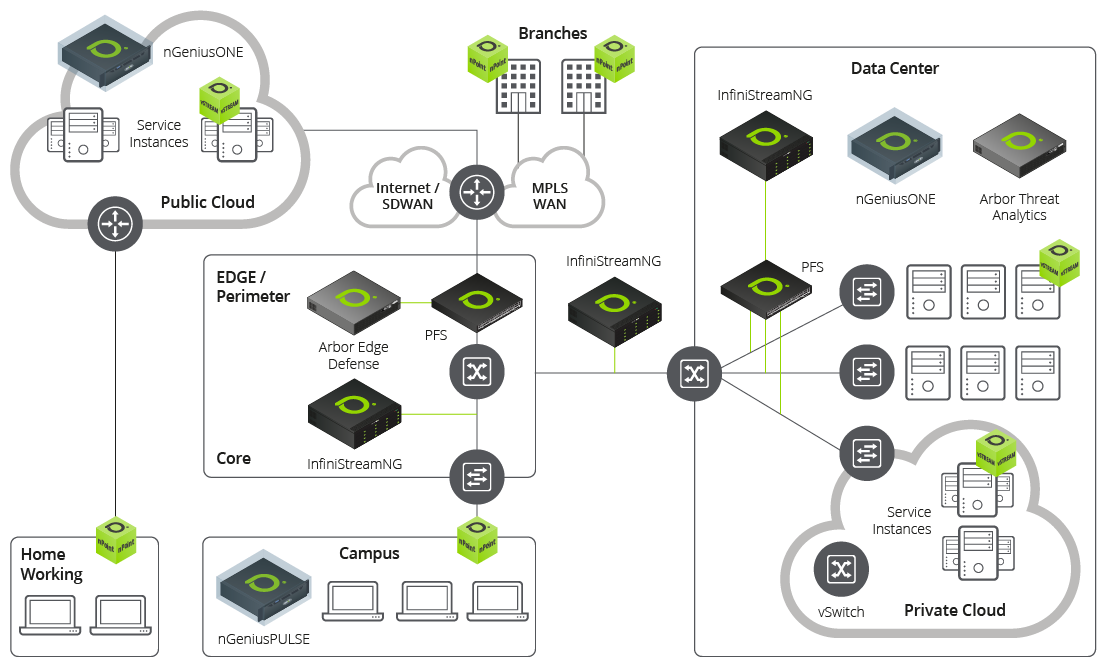 White Paper
NETSCOUT Removes IT Visibility Gaps to Assure Performance of Service Enablers
NETSCOUT nGenius Enterprise Performance Management solution has a proven track record in monitoring virtually any application in any environment, including the protocols they depend on to operate.
Performance Management for
Mission-Critical Applications
NETSCOUT nGenius Enterprise Performance Management helps deliver seamless application performance throughout the delivery path while providing insight into user experience.
Fact Sheet
Delivering Performance Management Visibility for Custom Applications
nGenius® Enterprise Performance Management provides visibility without borders for monitoring every application, across any infrastructure, for any user.
Assure the performance of your mission-critical applications.