The Need for NetSecOps
Traditionally Network Operations and Security Operations teams have operated in their own silos mainly due to different goals. Network teams focus on facilitating access to information and devices, while security teams focus on limiting access to information and devices. This results in disparate tools and leads to blind spots within the network which bad actors can exploit. Furthermore, if/when a threat is detected, it can take days/weeks/months to investigate and remediate the issue due to lack of communication and collaboration between the two teams.
Netscout's Omnis Security Platform is based on a foundation of visibility without borders to provide a single source of smart network derived data (Smart Data) for more efficient service assurance and cybersecurity. The Omnis Security platform gives both NetOps and SecOps the ability to view the same network-derived data, with different lenses, to collaborate and quickly act on that data to prevent further damage to the organization.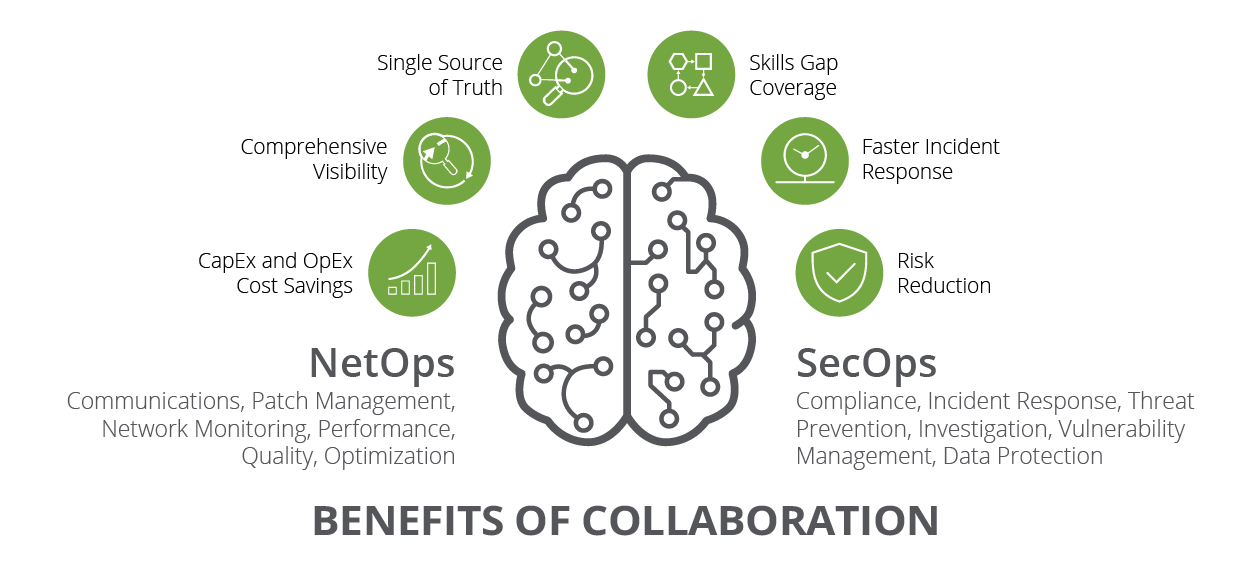 Benefits
Greater Visibility
to fully understand your network and attack surface while increasing your security posture.
Faster Response
to issues due to the collaboration between NetOps and SecOps, resulting in decreased mean-time-to-resolution (MTTR).
Cost Savings
with tool consolidation to eliminate redundancies and increase efficiencies.
Talent Gap
is addressed with cross training opportunities for NetOps and SecOps teams to develop broader skill sets.
Contact NETSCOUT Today
To learn more about how NETSCOUT can help your company, speak to one of our highly-experienced subject matter experts.