Our Commitment to ESG
Environmental, Social, and Governance is inextricably intertwined with our mission, vision, and our core tenets. This has been Netscout's mission since our beginning, to allow our customers – leading companies in telecommunications, government, critical infrastructure, and enterprises across the globe – to accelerate the benefits of the connected world with less disruption and risk to their businesses and to their customers. We believe a commitment to ESG is an important part of creating long-term business value.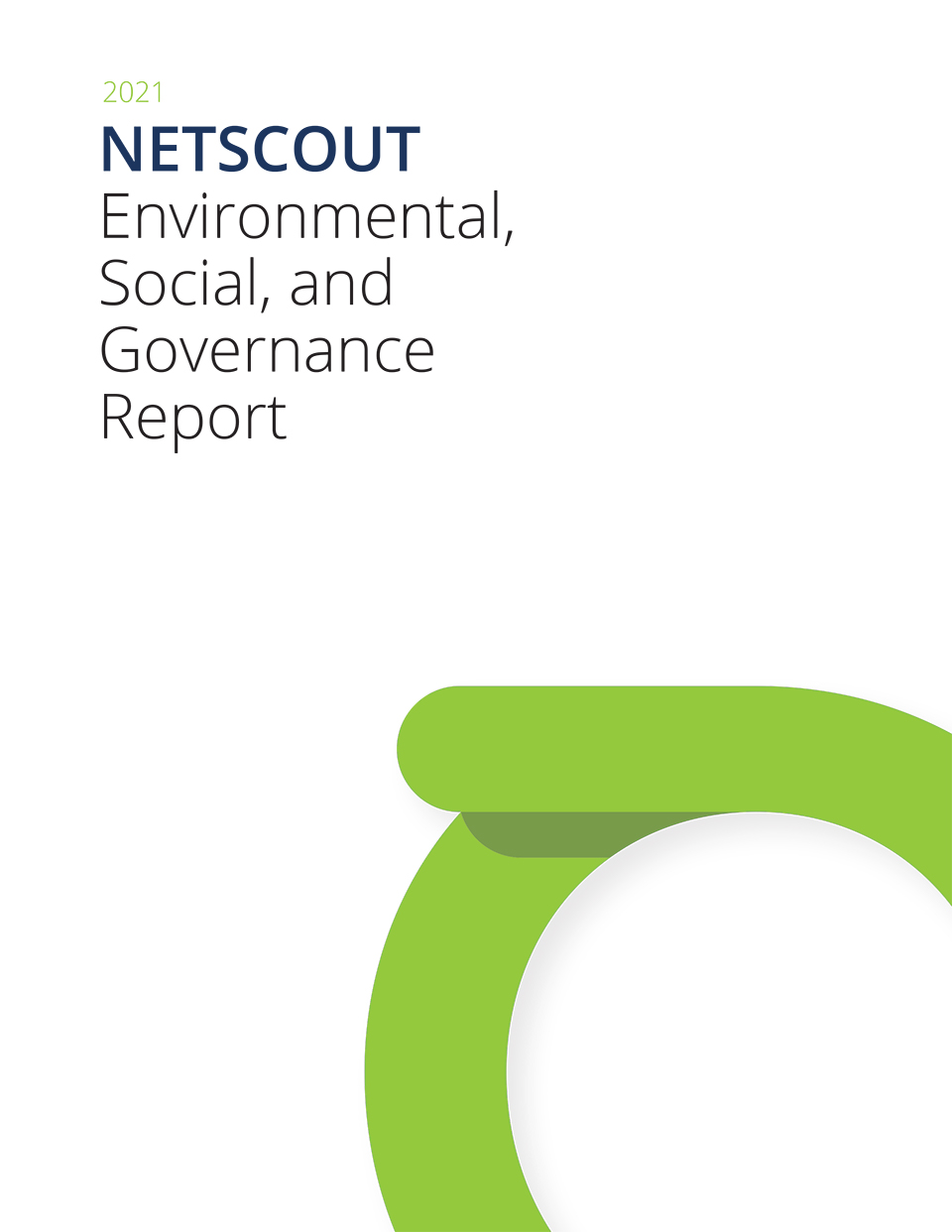 Report
ESG Report
Consistent with our continuing mission as Guardians of the Connected World, our long-term business success also depends on how we manage ESG issues.
NETSCOUT exercises and maintains strong corporate governance practices that promote the long-term interests of our stockholders, strengthen the accountability of our Board of Directors and management, and improve our standing as a trusted member of the communities we serve.
Our global ESG program encompasses a broad range of responsibility and sustainability areas, including environmental sustainability, responsible management of our supply chain, human capital, ethical business practices, and data privacy and security, to name a few. In a nutshell – it is how we do business.
Our purpose as Guardians of the Connected World has never been more important.
Anil Singhal, Co-Founder, Chair, and Chief Executive Officer, NETSCOUT
For More Information
Netscout is pleased to share our ESG efforts with our stakeholders. We welcome comments on our programs.