The NETSCOUT Commitment to ESG
For communications service providers and healthcare networks, governments and military service branches, major enterprises and technology businesses – organizations the world can't live without -- compromising performance, security, and availability is not an option.
NETSCOUT's purpose as Guardians of the Connected World drives our innovation in support of these essential enterprises and reinforces our commitment to advancing the interests of our key stakeholders, which we believe drives value for our stockholders.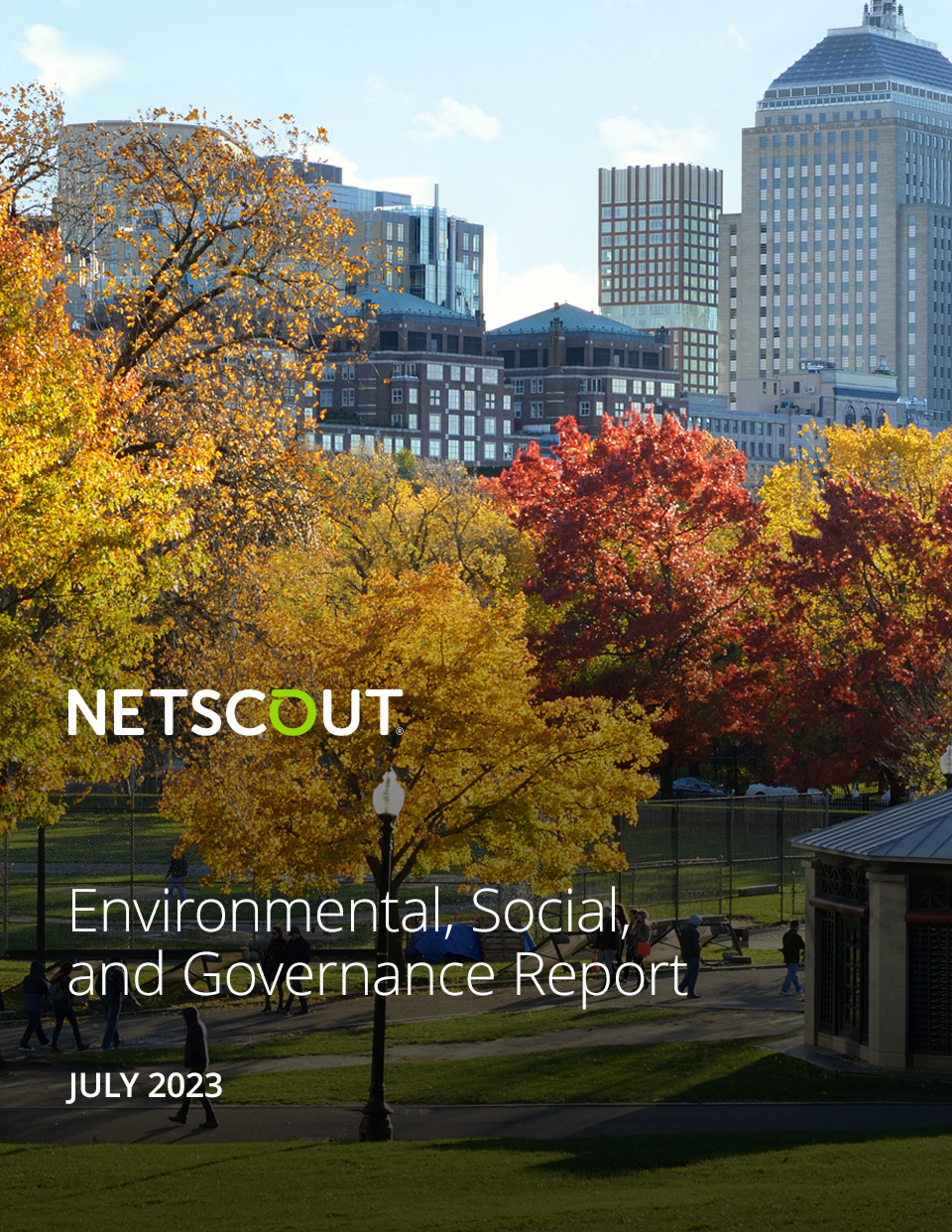 Report
NETSCOUT ESG Report
NETSCOUT is pleased to present this Environmental, Social, and Governance (ESG) Report to share our most recent accomplishments. This 2023 ESG Report provides insight to our ESG pillars and other topics relevant to our industry and important to our stakeholders, and our voluntary SASB and TCFD disclosures.
We believe that a commitment to ESG is an important part of creating value and will continue to drive progress by aligning our ESG-related programs with our strategic initiatives.
Our purpose as Guardians of the Connected World has never been more important.
Anil Singhal, Co-Founder, Chair, and Chief Executive Officer, NETSCOUT
For More Information
Netscout is pleased to share our ESG efforts with our stakeholders. We welcome comments on our programs.