Helping Civilian Agencies Modernize with Visibility
Federal Civilian Agencies around the world are taking on immense, but essential, IT challenges that all revolve around four core ideas: (1) Modernization for greater efficiency, effectiveness and security; (2) Leverage existing information to improve effectiveness of government services to citizens and residents; (3) Shared services that create greater efficiencies and cost savings; and (4) Implement more private sector business process, innovation, transformation approaches targeted to public sector objectives.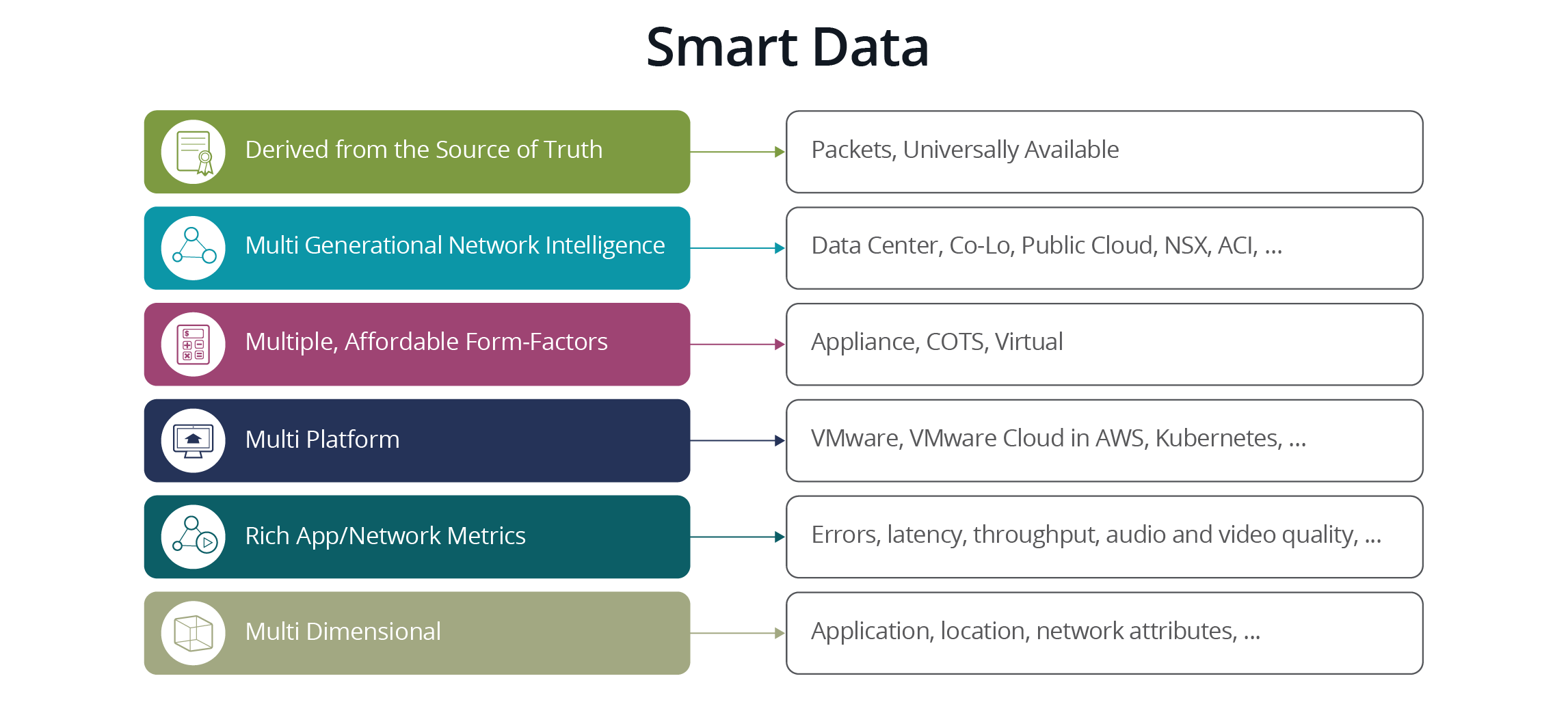 Achieve Agency Objectives with Visibility Without Borders
Visibility Without Borders provides seamless visibility into the performance, availability and security risk of critical services that Federal Civilian Agencies must deliver to their citizens and residents. NETSCOUT Smart Data uses wire data to provide a deep packet-level understanding of the communications between services, infrastructure and elements, regardless of location.
NETSCOUT gives IT teams the power the see performance, availability and security risks impacting digital services before problems arise and with more precision to prevent problem escalation and resolve problems faster.
Gain visibility into any and all applications, infrastructure, and interdependencies down to the subsystems and services that run on them.
Enable essential end-to-end monitoring, service assurance, application, and performance management to support intelligent and informed decision making to proactively prevent problems, mitigate the impact of existing problems and solve problems faster.
Get protection against DDoS attacks that can impair, cripple or damage availability of critical services.
Obtain contextual threat intelligence.
Block advanced volumetric, application layer, state exhaustion, and targeted malware attacks.
Block outbound communication from internal compromised hosts that have been missed by other components in your security stack.
Ensure successful migrations of application, compute, network and storage workloads to public, private or hybrid clouds with confidence to control service assurance end-to-end.
Leverage software-based instrumentation and technology partnerships with AWS, VMware, Microsoft, Oracle, Citrix and others to provide smart visibility for success in any cloud environment.
Utilize the single source of truth to power an array of analytics, spanning network performance, application performance, cybersecurity, and "big data" essential for all of the unique initiatives Civilian agencies must successfully deliver to their citizens and residents.
Click each section to learn more.
Why NETSCOUT for Federal Civilian Agencies?
Leadership
Market Leader in Enterprise Service Assurance
Market Leader in Service Provider Service Assurance
Market Leader in DDoS Protection
Trusted
Largest Service Providers
90% of the Fortune 100 Enterprises
Most successful global financial institutions
Key DoD and Intelligence Agencies
Largest online Healthcare Systems
Utilized
Largest and most complex Federal Civilian Agencies
Federal Civilian Agencies in North America
Federal Civilian Agencies in Europe
Federal Civilian Agencies in South America
Partnered
AWS Advanced Technology Partner, Network Competency
Microsoft Azure Certified
Google Cloud Partner
Oracle
ImmixGroup
DLT
Certified
Common Criteria Certifications
FIPS Certifications
IPv6 Certifications
Department of Defense Information Network (DoDIN) Approved Products List (APL)
Learn how we can help you and your agency succeed.