Seamless Visibility
Migrating to a Software-Defined Network (SDN) is a major transformation for any enterprise. SDN offers simplified management, security, provisioning agility, and improved data center economies. Additionally, many are also implementing Software-Defined Wide Area Networking (SD-WAN) for remote site connectivity, as well as migrating some key services to public cloud.
Avoiding and reducing impact from degradations, during and post transition, is a top priority to ensure user experience is preserved. However, pinpointing the root cause of disruptions involving SDNs, SD-WAN, and cloud can be difficult if IT staff lacks economical visibility or uses inefficient point tools.
Successful migration and ongoing operations will depend on overcoming a lack of visibility into application dependencies and user experience. Your bottom line depends on continuous availability and quality end-user experience; anything less, puts your business at risk.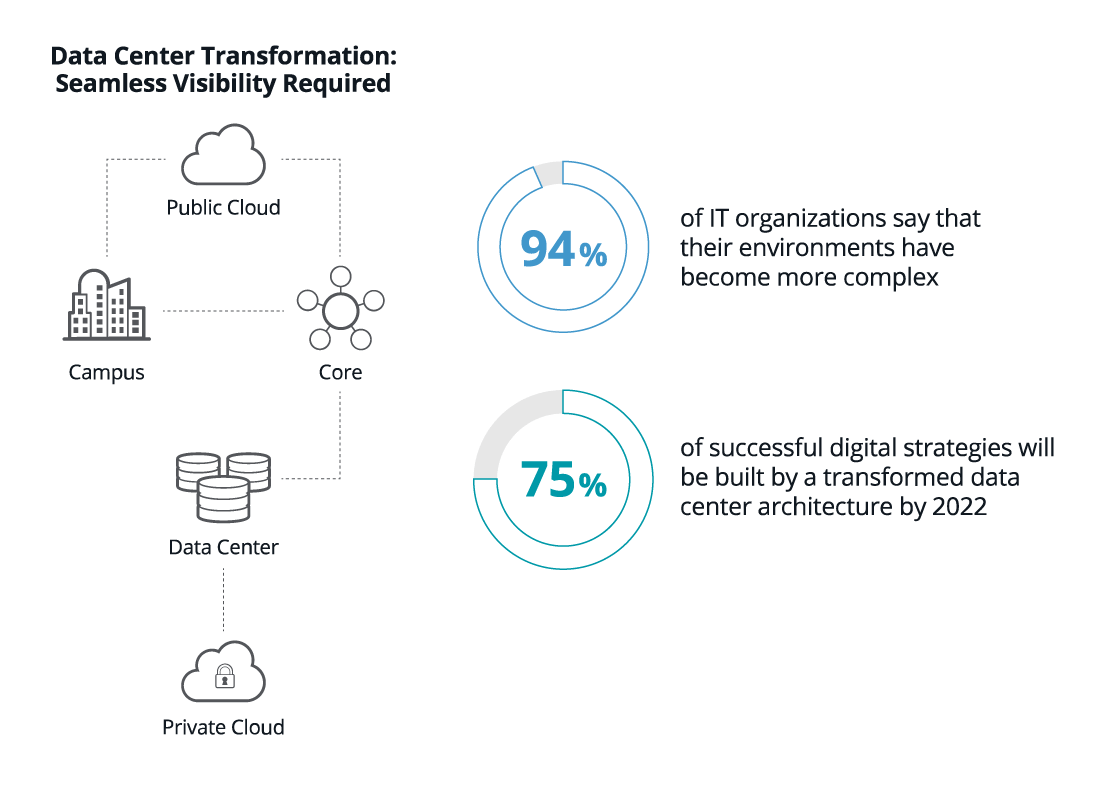 Case Study
No More SDN Blind Spots: Assuring Cisco ACI Rollout Success With NETSCOUT
This leading railway augmented their IT Project Lifecyle Activities with NETSCOUT Smart Visibility.
The NETSCOUT Solution
NETSCOUT closes visibility gaps that enable you to maintain high quality and business continuity throughout your SDN transformation. The benefits include:
End-Through-End SDN Performance Monitoring
NETSCOUT has developed a revolutionary solution to extend the power of Adaptive Service Intelligence™ (ASI) technology that takes packet analysis beyond traditional data centers and north-south traffic into virtualized environments to provide deep insights into east-west traffic. It provides seamless views that scale across your SDN and SD-WAN deployments and alongside your hybrid-cloud and legacy data center environments.
The nGeniusONE platform delivers unrivaled end-through-end visibility into business services and provides contextual workflows to speed problem resolution. Through overarching views powered by NETSCOUT's Adaptive Service Intelligence (ASI) technology you have unmatched visibility intoSDN performance monitoring of applications and user experience. nGeniusONE exposes underlying service dependencies that help IT teams to manage health, availability, security, and user experience issues more effectively across SDN and SD-WAN deployments.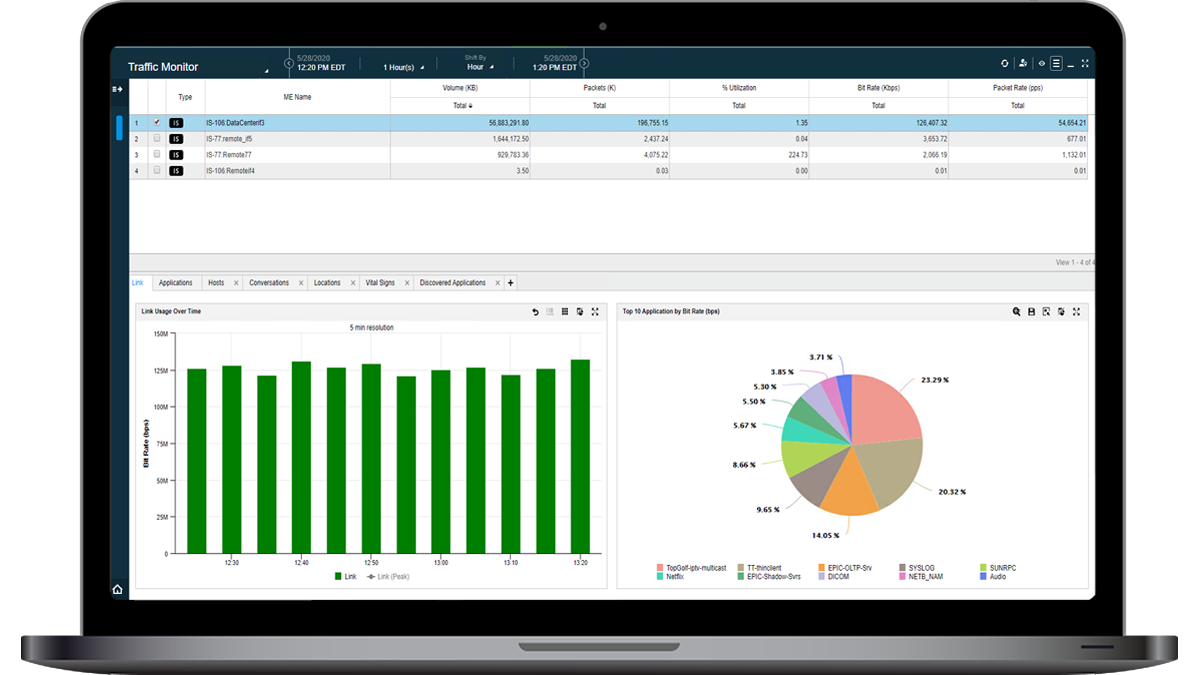 Contact NETSCOUT Today
To learn more about how NETSCOUT can help your company, speak to one of our highly-experienced subject matter experts about our tools and technology.