Helping CSPs Simplify Network Complexity and Improve Customer Experience
Gain Visibility and Analytics Anywhere on your Hybrid Network: 4G/5G, Edge, Mobile, loT, Cloud, Cable/MSO/FTTX, and Beyond
We Help Service Providers With
Dropped calls, accessibility and latency issues lead to lost revenue and customer churn.
Complex Technology Challenges
Network evolution introduces new elements, increased traffic volume and unexpected scenarios.
Budgetary and Resource Limits
Existing workforces are constrained by skillsets and growing workload.
NETSCOUT earns Frost & Sullivan's 2022 Global Company of the Year Award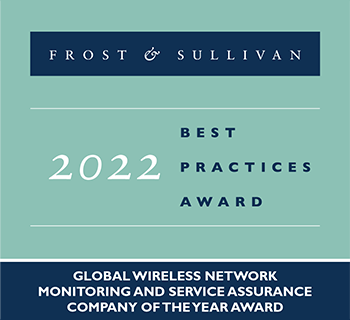 NETSCOUT's innovative technology enables seamless monitoring and analysis of highly complex wireless networks. Our solutions leverage virtual appliances to achieve application monitoring, allowing for comprehensive visibility into carrier networks.
Get the write-up
Solutions
Complete Visibility for Service Providers
Testimonials
Swisscom, Ericsson, and NETSCOUT have addressed the industry challenge of providing end-through-end visibility in 5G networks handling cloudification and encryption. With this visibility, Swisscom can now assure the delivery of new and existing innovative mission-critical services with 5G.
Martin Bürki
Managing Director Switzerland, Ericsson
Our customers depend on Southern Linc to provide a highly reliable mission-critical LTE network for their critical data and voice communications. NETSCOUT was able to support these needs by deploying their solutions in our data centers. As a result, they're helping us provide a more resilient and secure wireless communications network with the quality our customers demand.
Tami Barron
President and CEO, Southern Linc
Products
Carrier Service Provider Products
Gain the Competitive Advantage with Full Visibility
Contact us