Remove the Guesswork from RAN Planning with Propagation Models that Reflect Reality
There's no guesswork in what we do. NETSCOUT enables network planners and RF network design engineers to base decisions on science fact, not fiction. Drawing insights from continuous wave-based measurements and actual subscriber traffic, our RF Propagation Model Calibration programs utilize an ever-expanding library of tuned models in concert with an innovative Service Experience Analytics Model (SEAM) to create the most accurate predictions and simulations available.
Benefits
Right-Sized Coverage
Save on operating expenses while avoiding unnecessary sites and coverage holes.
Future-Ready Tuning
Minimize network optimization tasks with more predictive models.
24x7 Availability
Eliminate the need for costly drive tests with visibility to the actual subscriber experience.
Real World Applicability
Address the realities of usage patterns both indoors and outdoors.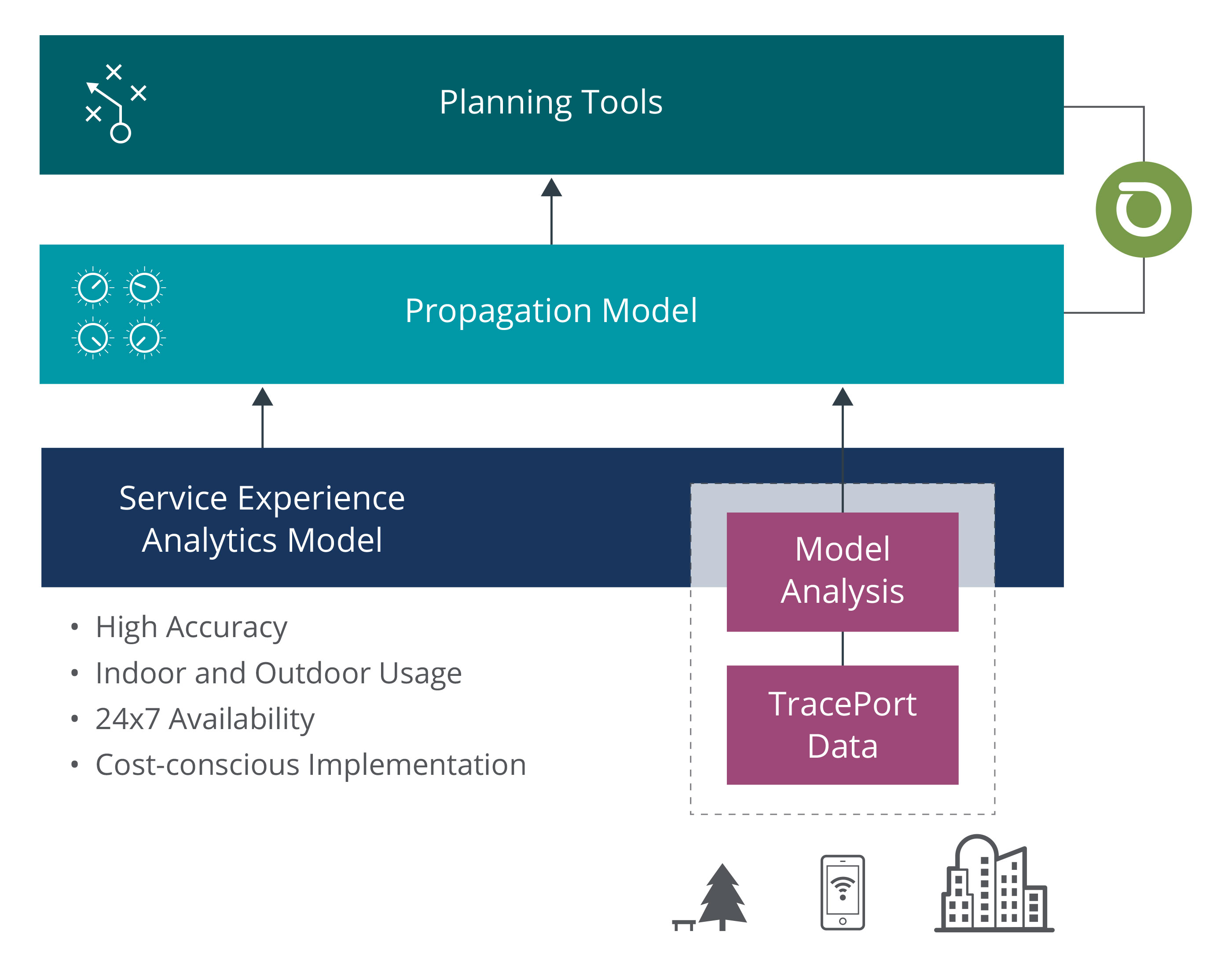 Visibility to Coverage Where Subscribers Really are, "Indoors"
With a majority of wireless data traffic originating or terminating within a building, it is increasingly important for RAN planners to understand the coverage needs for subscribers as they move indoors. As traditional drive tests cannot account for these scenarios, a different approach is needed when building propagation models.
NETSCOUT brings clarity to these situations with traceport data collection using the Service Experience Analytics Model. The result, fine-tuned RF Model outputs that are easily integrated into a service provider's existing RAN planning tools and processes.
Features
High Quality Data

Experience with more than 30,0000 Continuous Wave (CW) measurements during a 20-year history, NETSCOUT has established and perfected a proprietary process to deliver the highest quality models to our customers.

Mitigation of Data Biases

NETSCOUT's Dynamic Range Compensation (DRC) Techniques remove the risks associated with the overestimation of cell edge.

Unmatched Expertise

NETSCOUT's RF engineers are Subject Matter Experts (SMEs) are solely focused on model calibration techniques and the changing needs of RAN planning and optimization teams.

Vendor Agnostic

RF model calibration techniques work with existing planning tools and processes.