The NETSCOUT and Red Hat Partnership

NETSCOUT and Red Hat simplify the complexities facing service providers when moving to containers and micro services environments. Featuring tight technical alignment with the OpenShift platform and pre-certified service assurance solutions, the partnership delivers unmatched visibility into performance, availability and security risks across networks, data centers and into the cloud where 5G virtual functions reside.
Off-the-shelf Solutions for Complex Containers and Micro Services Environments
As ecosystem partners for more than 5 years, NETSCOUT and Red Hat are committed to working together to address the 5G cloud native and edge needs of network operators with tight technical alignment and ongoing product certifications. Addressing a shared customer base of mobile telco providers, NETSCOUT offers pre-certified versions of the vSTREAM virtual appliance for accelerated deployment and use within Red Hat OpenShift environments.  
Red Hat Partnership and Ecosystem Benefits
Red Hat's partner ecosystem is an integral part of how the company develops and delivers business and technical value to customers. It provides a community to solve customer challenges, build integrated solutions, and establish and grow deep relationships—all built around Red Hat's world-leading enterprise open-source solutions.
Pre-certified Solutions
Dissolve visibility borders and deliver seamless, end-to-end views of performance, availability, and security risks across any network, any data center, and the cloud.
Availability and Depth
Packet-level data within pods is made available for pre-processing at the source for use with NETSCOUT service assurance applications, northbound tools, and analytics.
Open Source Model
Remove limits and preserve experience with "write once, deploy everywhere" container support for an on-prem hyper scaler, private 5G networks or single node clusters at the edge.
Support for the Cloudification of Networks
Carrier Service Providers (CSPs) are looking to utilize open, hybrid cloud architectures to accelerate business transformation. Only solutions with the power of edge and 5G can addresses their unique requirements.
With cloudification strategies moving forward with virtual machine-based micro services and containerization solutions such as OpenShift, NETSCOUT is well-suited to deliver complete visibility to micro service, pod, pod-to-pod communications, and in 5G environments where encryption is involved.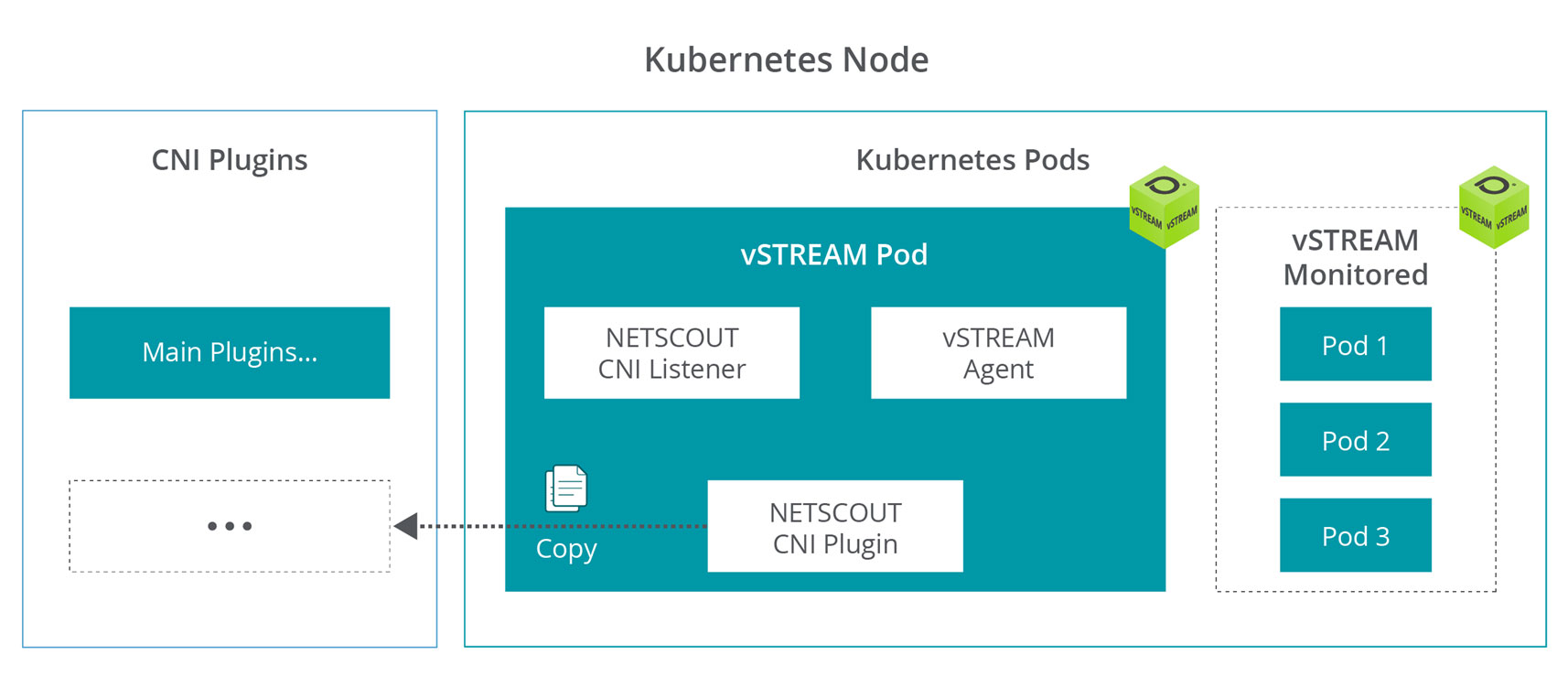 Application monitoring in OpenShift environments is made possible with NETSCOUT's Kubernetes Container Network Interface (CNI) plugin. This CNI plugin ensures both scalability and security of traffic captures for Kubernetes deployments across namespace boundaries.
Visibility and Agility Across Telco IT Environments
NETSCOUT and Red Hat's service assurance partnership reduces complexity with pre-certified solutions and visibility across hardware, software, and cloud environments. Together, they give Telco organizations, business enterprises, and government organizations the agility to transition to 5G and cloud-native combined solutions with fewer challenges along the way.
An enhanced collaboration is addressing some of the key telco requirements in 5G and the cloud native edge: Mark Longwell, Director, Alliance, Hybrid Platforms Business Unit, at Red Hat and Rick Fulwiler, Chief Solutions Architect, CTO Office, NETSCOUT, explain how the two companies have strengthened their partnership.
Red Hat and NETSCOUT have created a partnership to help improve telco operations and their relationships with Enterprise customers. Vikram Saksena, Chief Solutions Architect, CTO Office, with NETSCOUT, and Azhar Sayeed, Chief Architect, Telco, with Red Hat discuss the reasons and philosophies behind the formation of the partnership and explore the approach that has been taken to showcase end results that improve telco operations and their relationships with Enterprise customers.
End-to-End Visibility and Consistency
Telecommunications service providers must deliver performance, availability, and security risk visibility across any network, datacenter, and hybrid cloud as their customers' on- and off-premise IT architecture rapidly evolves. Read this brief for more details about the benefits of NETSCOUT and Red Hat for 5G and cloud-native edge, better together.