The NETSCOUT/Google Cloud Partnership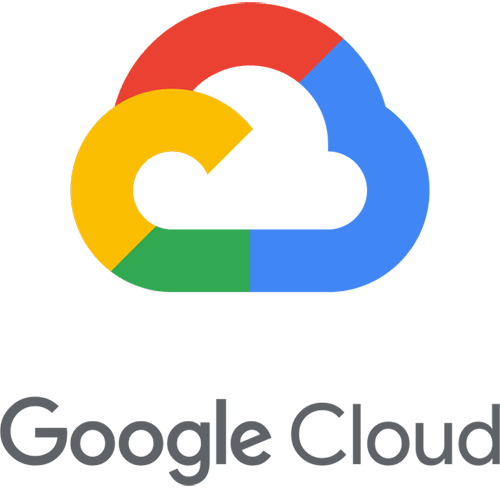 Enterprise organizations are accelerating their digital transformation with Google Cloud Platform (GCP) to achieve revenue and customer satisfaction goals. Whether migrating applications using lift and shift, refactoring existing applications, or developing new apps with microservices, managing the business on GCP relies heavily on an enterprise's ability to quickly address performance problems as they occur and that includes eliminating hybrid cloud visibility "blind spots."
GCP has become a natural part of how organizations operate and require NETSCOUT end-to-end visibility across the cloud, on-premises data centers, and colos to assure business continuity, service quality, and security. NETSCOUT solutions deliver "Visibility Without Borders," providing actionable insights to mitigate network and application performance issues, threats, and vulnerabilities.
Case Study
Successful, Timely Migration to Google Cloud With NETSCOUT
Successful, timely migration to Google Cloud with NETSCOUT supports a national brand built around customer trust. NETSCOUT's solution applies Visibility Without Borders to help this company not only protect technology assets, but also increase the value of existing investments.
Assure User Experience
NETSCOUT uses packet data as the single source of truth and turns it into Smart Data so enterprises can deliver a high-quality user experience before, during, and after cloud migration.
Improve Business Agility
Supports business agility and stringent time-to-market requirements for new services.
Attain End-through-End Visibility
"See it all" so businesses do not "risk it all" through complete visibility into application dependencies and end-user experience across different domains.
Achieve Ease of Deployment
Speed time-to-value with an easy-to-deploy and easy-to-manage approach toward services available on GCP Marketplace.
User Experience
NETSCOUT application performance management for GCP allows enterprises to fully understand the issues affecting the performance and security of their digital services, so they can get ahead of any problems and ensure a positive business outcome.
NETSCOUT uses the industry's most scalable, lightweight distributed architecture to generate smart data from packet data. Smart data is enriched with multiple data sources to deliver consistent, precise visibility across all aspects of any environment, improving analytics efficacy and enabling the automation that IT and DevSecOps teams need. NETSCOUT supports Google Cloud-native features, such as Google Cloud Packet Mirroring. Google Cloud Packet Mirroring lets you acquire packet data from multiple application workloads and mirror it to a vSTREAM® instance's monitor port for advanced service performance and security assurance through NETSCOUT's nGeniusONE® solution. This approach complements NETSCOUT's virtual agent that offers software-based instrumentation of application workloads.

With NETSCOUT, enterprises migrating workloads to GCP can achieve:
Consistent and precise visibility into application health and performance needed to assure the best user experience  
Application workload migration to Google Cloud with confidence, while retaining full visibility into application performance and security across the hybrid cloud
Featured Resources
Google Cloud Platform Marketplace
Visit NETSCOUT Application Performance Management for GCP listing.
Application Performance Management for Google Cloud
Visibility Without Borders Starts With NETSCOUT Smart Data Solutions for Hybrid Cloud Monitoring
Ensure Successful Application Migrations to Google Cloud
Deploying new services and migrating workloads across complex hybrid cloud environments can create security and performance challenges. In this on-demand webinar, NETSCOUT and Google Cloud experts discuss how visibility across the entire cloud infrastructure can help quickly resolve those disruptions.