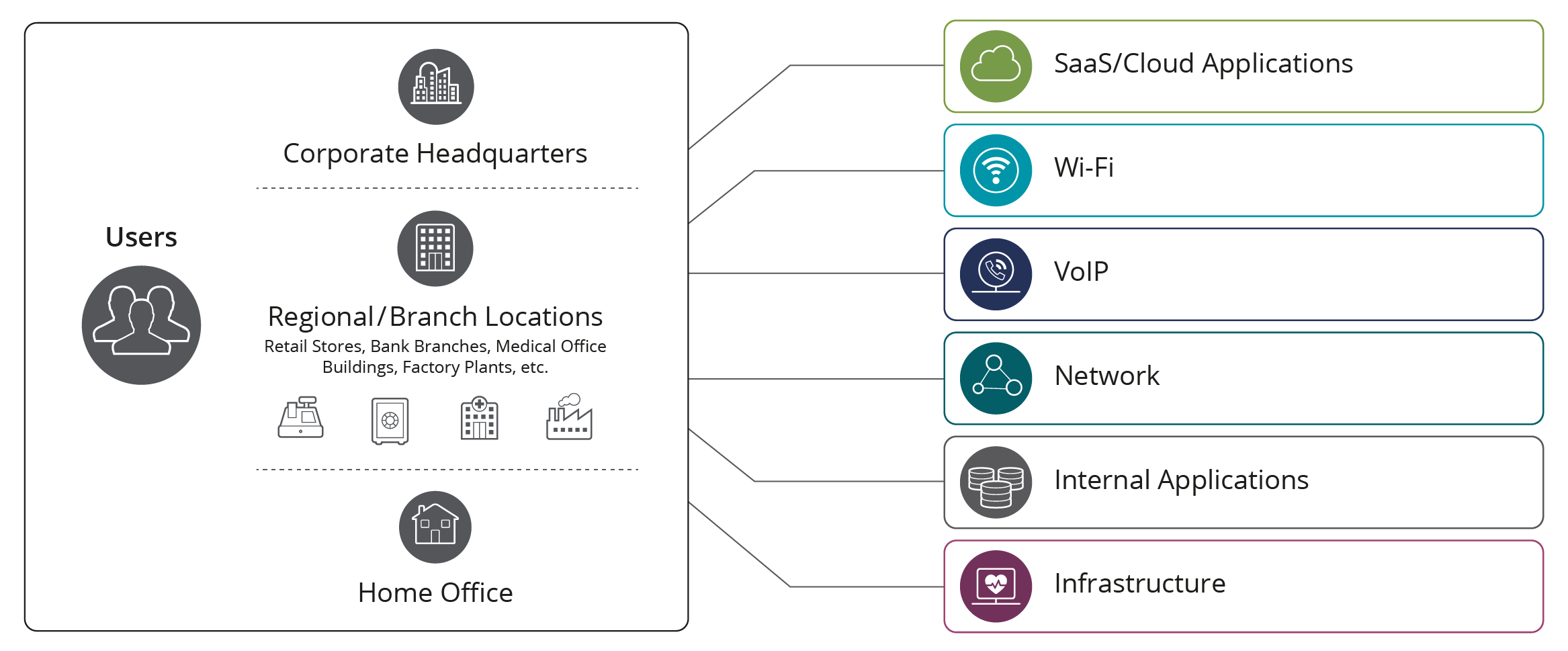 To maintain productivity and support the hybrid workforce from any environment, the consistent operation and availability of mission-critical Software-as-a-Service (SaaS) applications is vital. Modern enterprises depend on peak performance of business applications like Microsoft Office 365, Salesforce for CRM, Oracle for timesheets, Certify for expense reports, ADP for payroll, and hundreds more. Simultaneously, the use of Unified-Communications-as-a-Service (UCaaS) applications like Microsoft Teams, Zoom, and Webex have become essential for cross-functional collaboration.
As organizations continue to adapt their business models to support the hybrid workforce, seamless user experience is centric to daily operations. NETSCOUT's performance management solutions provide end-through-end visibility for companies to continuously monitor the performance of vital SaaS applications that helps maintain business continuity and employee productivity.
Case Study
Healthcare Information Technology Company Ensures Performance of SaaS Application with NETSCOUT
Assures Quality End-User Experience for Customers with Always-On NETSCOUT VaaS Managed Services.
nGenius Enterprise Performance Management for SaaS
NETSCOUT provides the technology to monitor performance and user experience of mission-critical applications.
Visibility and Availability
The variety of paths and complexity connecting different SaaS and UCaaS solutions can significantly impact troubleshooting and performance management. NETSCOUT's vendor independent approach can simplify problem identification and mean-time-to-resolution (MTTR).
User Experience
Performance of SaaS and UCaaS applications should be seamless from any working environment. NETSCOUT solutions help enterprises achieve high-quality performance of mission-critical applications that hybrid workers rely on.
Application Recognition
Organizations need a holistic approach to the visibility and performance of all their applications. NETSCOUT technology innovations make it possible to identify, monitor, and analyze virtually every application, including SaaS-based apps, for rapid troubleshooting to avoid business disruptions and assure user experience.
NETSCOUT Solutions Fill Gaps in Visibility
While reliance on SaaS and UCaaS applications is now commonplace for employees, accessing and enjoying a seamless experience with these services is often still a challenge. Many variables impact the quality of user experience including internet providers, available bandwidth, competing traffic volumes, and ethernet or Wi-Fi local connections.
NETSCOUT nGenius Enterprise Performance Management solutions provide critical network and SaaS application visibility that helps you and your technology partners gain early warning of emerging degradations to quickly pinpoint true root cause and restore high-quality end-user experience for all your employees, wherever they do their jobs.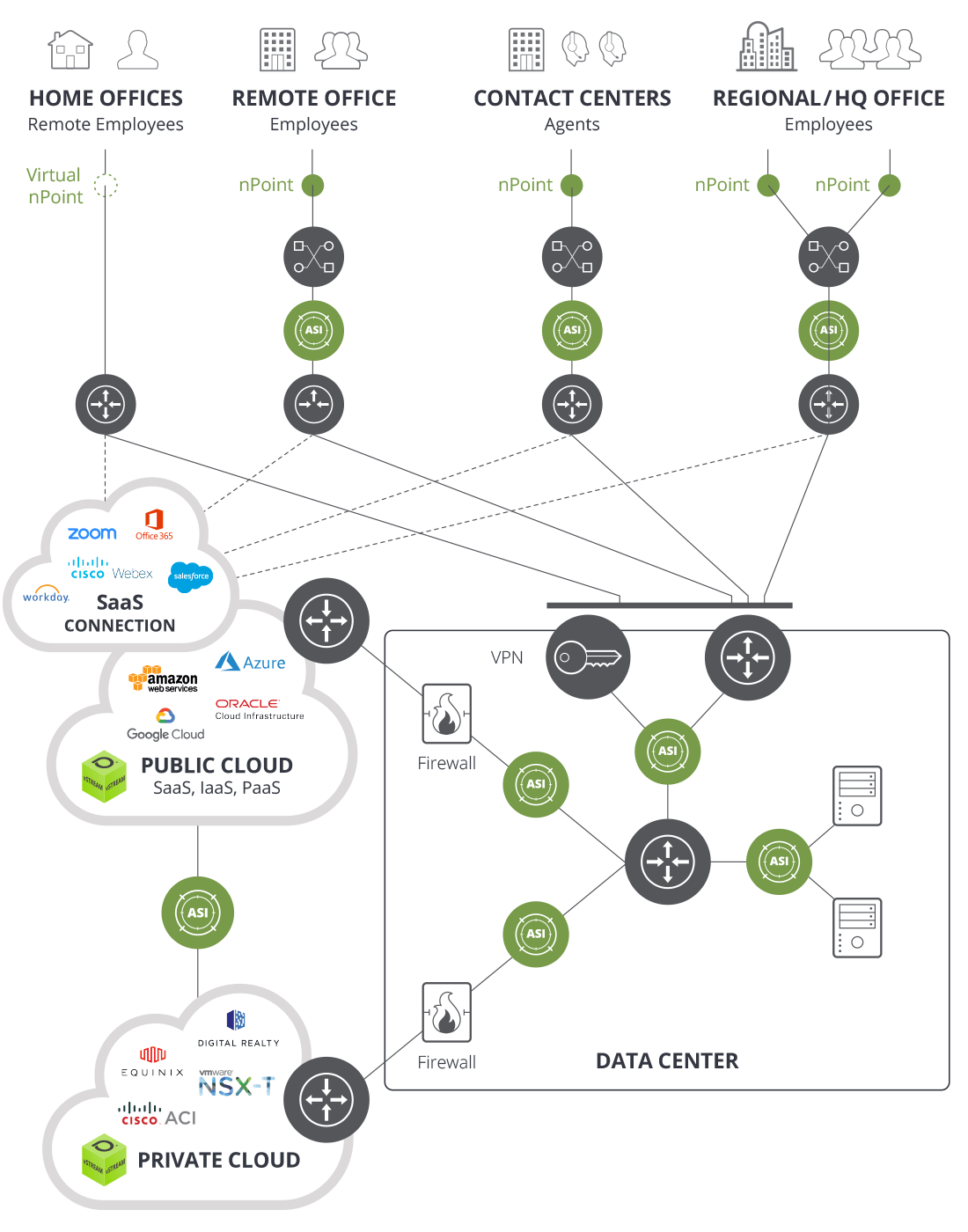 Protect your SaaS applications with NETSCOUT.