DDoS Attack Protection Is Our Core Competency
NETSCOUT has been the undisputed leader in DDoS attack protection for nearly 20 years. Not only do we produce the world's best DDoS attack protection products; we can also provide the day to day management of the systems, tuning them to industry best practices, and then manage DDoS incident response so you don't have to. All this is backed 24x7 by worldwide managed DDoS protection experts and continuous threat intelligence.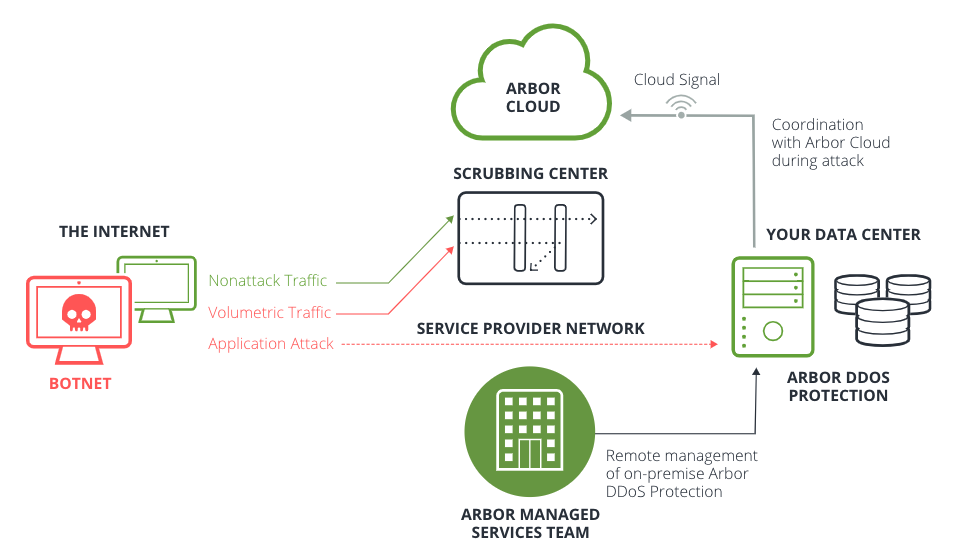 What is a Security Operations Center (SOC)?
A Security Operation Center (SOC) is a centralized function within an organization employing people, processes, and technology to continuously monitor and improve an organization's security posture while preventing, detecting, analyzing, and responding to cybersecurity incidents and providing managed DDoS protection services.
Managed DDoS Protection Service Benefits
World's Foremost DDoS Expertise
Leverage experts who mitigate DDoS attacks daily and utilize best practices in defense to protect your network/services from attacks allowing your staff to concentrate on driving your business goals.
Preparation for Attacks
Expert implementation, provisioning and day-to-day maintenance of DDoS attack protection products to industry best practices will properly prepare your business for a DDoS attack thanks to our managed SOC.
Continuous Improvement of Defenses
Comprehensive post incident reports, postmortem analysis, consultation, and policy tuning to understand and prepare for future attacks.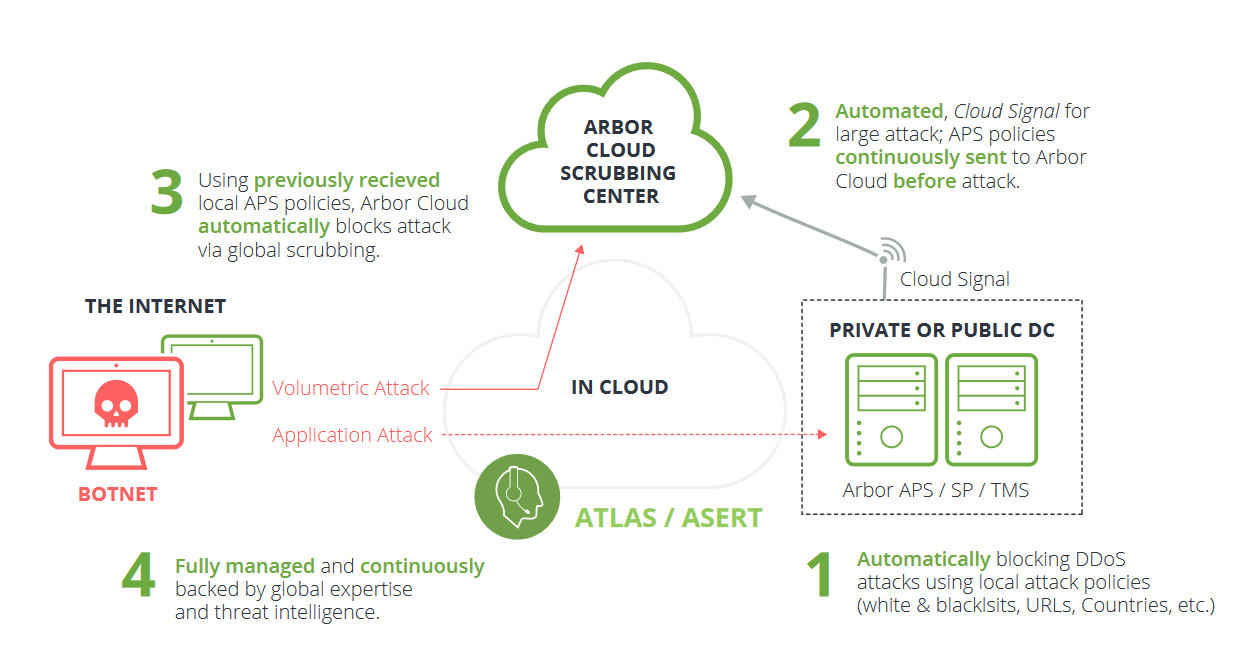 Proven DDoS Protection
Our managed DDoS protection service provides you with exceptional DDoS expertise and continuous operation of your DDoS defenses to best current practices; continuously backed by global threat intelligence.
Solution Brief
Arbor Managed DDoS Protection Services for Enterprises
Not only do we produce the world's best DDoS attack protection products; we also use them to deliver high quality, managed DDoS attack protection services on a worldwide basis. These fully managed, industry recognized services can include an intelligently automated combination of in-cloud and on-premise protection; backed 24x7 by worldwide DDoS attack mitigation experts and continuous threat...
Article
Managed DDoS Service: What Separates Good From Great?
The case for a managed DDoS protection and mitigation service is well established. Partnering with a provider that can oversee the system's operation takes a big IT issue off your plate, augments your staff resources, and gives you access to specialized DDoS expertise. But not all managed DDoS services are alike. How can you tell a great one from a merely good one? Here are the hallmarks to look...
Contact NETSCOUT Today
To learn more about how NETSCOUT can help your company, speak to one of our highly-experienced subject matter experts.