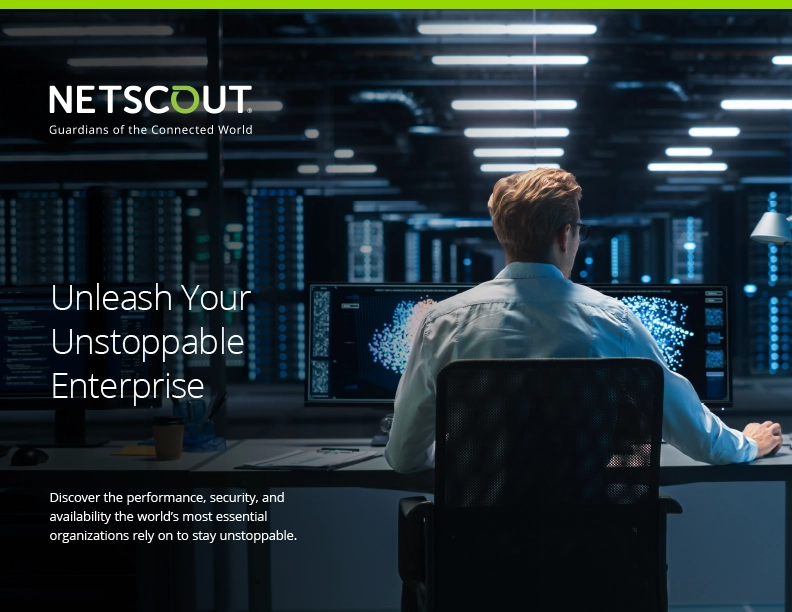 We are Guardians of the Connected World
We're looking for exceptional talent to join our team and help change the world.
Today's digital world moves at the speed of light. Information can be shared instantly across the globe. But the connected world is only as strong as the people who protect it. NETSCOUT Guardians are an elite force of trailblazers, innovators, and problem solvers who take on the responsibility of tackling the world's most pressing network challenges. Guardians see what others can't, and we build solutions others couldn't even dream about. Whether it's a simple online business or a nation's general election, we identify risks and take down threats before they happen, and troubleshoot and respond to network issues in real-time
With more than 2,500 team members in 32 countries, NETSCOUT keeps the connected world operating at the speed of light.
Solve Big Problems
We take on the responsibility of tackling the world's most pressing technology challenges.
Love What You Do
We build award-winning, top-performing innovations that our customers love.
Excellent Benefits
To build the technology of the future, we put people first.
Jump in With Both Feet
We value collaboration and hope to learn just as much from you as you do from us.
The Sky's the Limit
At NETSCOUT, you'll have the power to control your own destiny.
Benefits & Perks
We believe when our team members are taken care of, they're empowered to perform at their highest levels and live happier, healthier lives. NETSCOUT offers benefits that allow you to shape your work life to align with your personal and professional goals.
Generous vacation package

Stock grants from Day One

Matching 401k plan

Tuition reimbursement

Competitive medical and dental coverage

Domestic partner benefits

Childcare spending accounts

Company-paid life insurance

Short & long-term disability & AD&D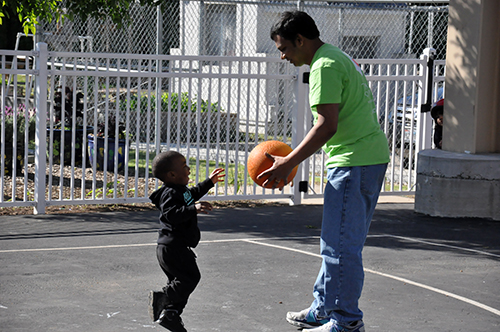 Inclusion at NETSCOUT
Inclusion Initiatives
Together, we continue to build an inclusive culture that encourages, supports, and celebrates our employees. It drives innovation and connects us closer to our customers and our communities. We know that having a range of perspectives helps generate better ideas to solve the complex problems as Guardians of the Connected World. We partner with global thought leaders in this space, such as Catalyst, committing to practices that help foster a more inclusive workplace and providing education on what it means to be inclusive.
Social Impact Programs
The goal of our social impact programs is to fulfill our mission as Guardians of the Connected World by helping to bridge the digital divide. To address these issues, we create innovative partnerships with organizations like nPower to support programs that strengthen underserved communities with access to the internet, digital skills and opportunities for entrepreneurs, as well as programs that create access to careers for underrepresented talent in the technology industry.
Commitment to support DEI in our communities
In 2020, NETSCOUT committed to both the MassTLC Tech Compact for Social Justice and Communities Foundation of Texas Be in Good Company programs. Our goal in joining with our industry and community peers is to do our part to create welcoming and thriving communities by continuing to drive change in important areas such as: DEI, social justice, educational and development opportunities for employees, creating employee giving opportunities and corporate financial contributions to community organizations and building the talent pipeline.
Early in Career Programs
Industry leading products, meaningful impact, and hands-on opportunities are just a few of the reasons why people are drawn to growing their career at NETSCOUT. Click below to learn more about our Early in Career Programs.
NETSCOUT's Guardians of the Future Program offers college graduates or professionals with less than five years of experience a springboard to accelerate their careers, and the opportunity to solve real-world problems that impact people around the globe. This program offers roles in leading edge technology product lines and will allow you to opportunity to share new ideas and fresh perspectives. We invite you to join this elite cohort of future leaders who will tackle the most pressing technology challenges of tomorrow.
Program Benefits
Multi-year duration
Rotational assignments
Competitive and differentiated offer package
Accelerated career growth
Real-world, hands-on experience with leaders in the industry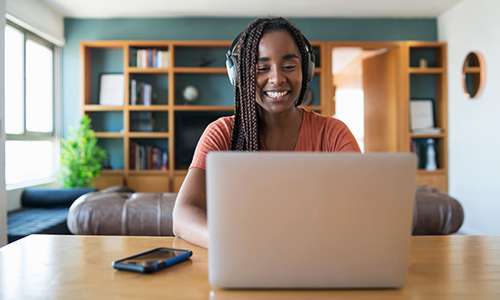 Apply your talents to help secure a safer, more connected digital world. Together, we assume responsibility for tackling the world's most pressing cybersecurity and performance challenges.
Interns are welcomed as full members of our team at NETSCOUT. We value collaboration and hope to learn just as much from you as you do from us.
Our Summer Intern program runs from May through August 2023. We accept applications on a rolling basis until February 28, 2023.
Applicants must:
Be a sophomore or higher at an accredited college or university in a course of study relevant to their internship placement
Be eligible to work in the United States
Be geographically close to one of our US offices
Be ready to take on the network's biggest challenges