It is now clear that going forward, remote work is becoming a more common alternative in the corporate world for a portion of the global employee community. While the magnitude of this shift is still to be determined, the needs of remote and home-based users present a strategic challenge to IT organizations. These employees maintain high expectations when it comes to the performance of business applications hosted in data centers and cloud or from SaaS providers.
The traffic volumes at the Data Center's Internet Gateways have changed and these connections need to be constantly monitored as traffic profiles change due to the demand of the increased number of home-based workers.
Applications in the data center are critical to keep the business running. Visibility deep into the data center is essential to keeping these applications running at levels expected by the business.
Productivity applications like Microsoft Office365 and collaboration solutions like Webex are critical to keeping the business running. When working from home, IT no longer has visibility into these applications, but users still rely on IT to provide support.
Solution Brief
Enabling Remote-Home User Productivity
DDoS attacks pose a significant threat to the availability of this critical infrastructure and services. NETSCOUT's industry leading Arbor DDoS Protection solution is a hybrid (i.e. combo of cloud + on-premises), fully managed solution.
The NETSCOUT Solution
With NETSCOUT's Network and Application Performance Monitoring Platform deployed in the Data Center, cloud and home, we provide visibility for:
VPN Performance Monitoring
Assure your remote employees can execute their responsibilities via seamless VPN access. NETSCOUT provides ability to visualize performance of applications through the VPNs and Internet connections as well as confirm access to on-prem and external business applications, network connectivity and availability to the VPN.
VDI Performance Monitoring
Use of Virtual Desktop Interface (VDI) technologies for remote employees to access applications and services to do their jobs has increased. NETSCOUT provides visibility to ensure top-quality VDI, application, network, and user experience performance, so employees can keep the business running productively.
User Experience Monitoring
Users expect the same quality of experience with business applications from wherever they do their jobs. Achieve user experience goals with visibility into performance of VPN and VDI technologies.
NETSCOUT Assures Remote Access Performance and Availability
Employees expect the same quality of experience accessing business applications and services, no matter where they are located when connecting to the corporate network. NETSCOUT provides solutions to monitor, trend, and troubleshoot issues impacting employees working from:
Home and off-property locations
Remote corporate offices and branches
Headquarters and data centers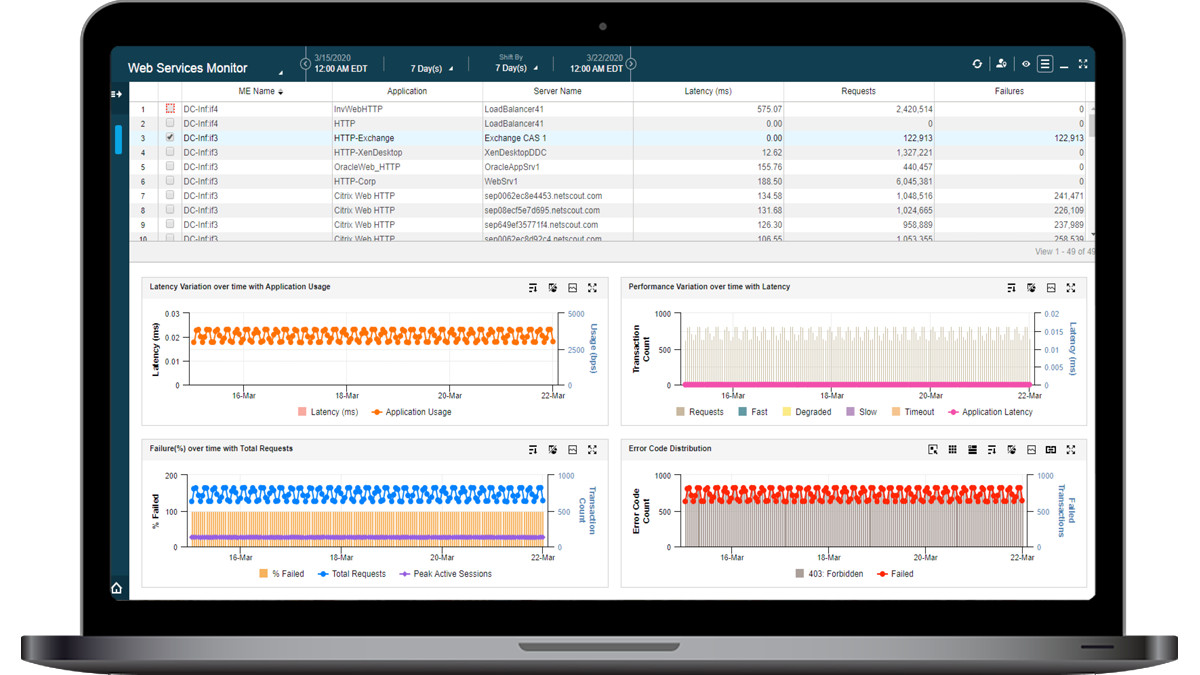 Contact NETSCOUT Today
To learn more about how NETSCOUT can help your company, speak to one of our highly-experienced subject matter experts.