nGenius Enterprise Performance Management for VPN
Network & Application Performance Over VPN
NETSCOUT measures, tracks, and trends traffic activity over the VPN to support troubleshooting, capacity planning, and user experience management activities. Deep packet inspection scales with the complex modern enterprise's infrastructure to monitor VPN performance from data centers to co-los to the cloud.
End-User Experience Monitoring
Expectations for remote users accessing corporate resources over VPN are high. Whether in co-los or private data centers, peak VPN performance is critical to maintaining quality digital experiences. NETSCOUT provides a unique combination of passive monitoring and active business transaction testing to assess and address issues impacting user experience.
Arbor Edge Defense (AED) is NETSCOUT's industry leading DDoS protection solution. It is a hardware or virtual appliance that resides on premise, in front of firewall or VPN gateway to protect them and application services from volumetric (up to 40Gbps), TCP state exhaustion or application layer attacks.
Assure VPN Performance for the Hybrid Workforce
Employees around the world need uninterrupted access to company resources. Powered by our patented Adaptive Service Intelligence™ (ASI) technology, NETSCOUT nGenius Enterprise Performance Management solutions help IT teams analyze granular data to quickly isolate, triage, and resolve issues impacting the VPN. The complex modern enterprise requires end-through-end visibility into data centers, co-los, and cloud and SaaS environments to ensure VPN availability for employees around the world.
Whether users are experiencing quality issues, network and VPN connectivity are slow, or a DDoS attack is blocking availability, NETSCOUT's end-through-end visibility helps identify the root of the problem and minimize negative impact to daily operations.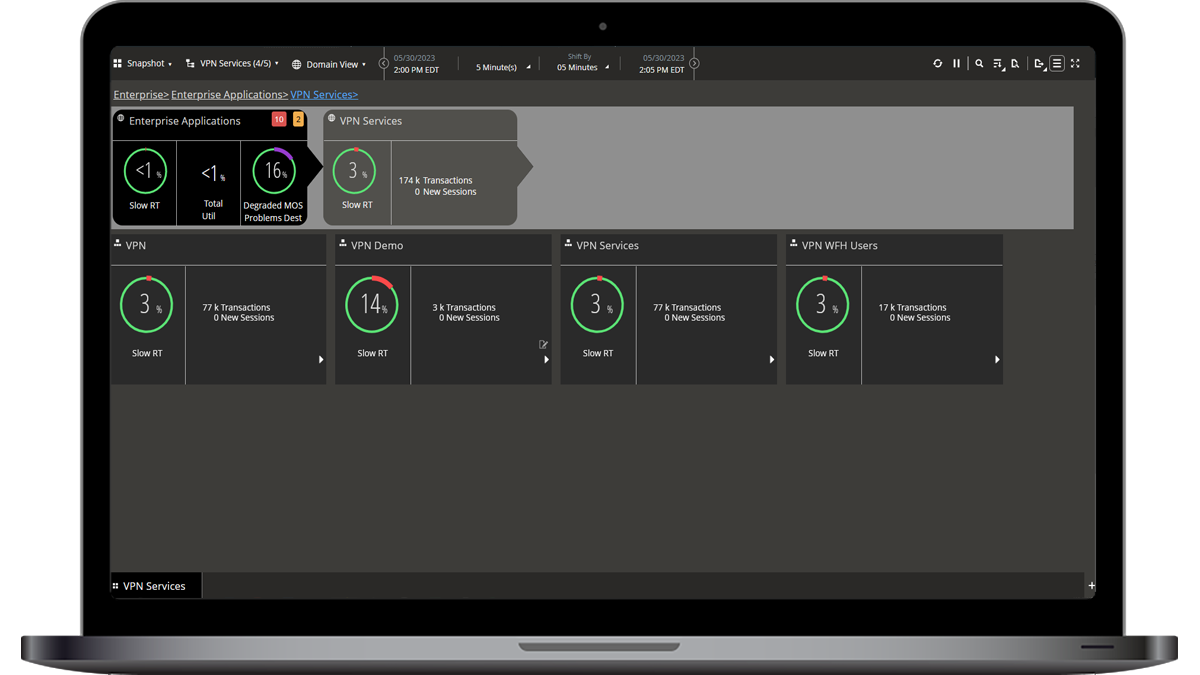 Assure Remote Access and VPN Performance.