Identify Potential Networking & Security Issues. Gain Business Insights to Solve Your Problems
The network is the business. Operators must optimize resources, reduce service availability threats and thus save money. Arbor Sightline is a DDoS attack detection solution that provides robust capabilities from network-wide capacity planning, to identifying and managing the mitigation and detection of DDoS and other threats to the network.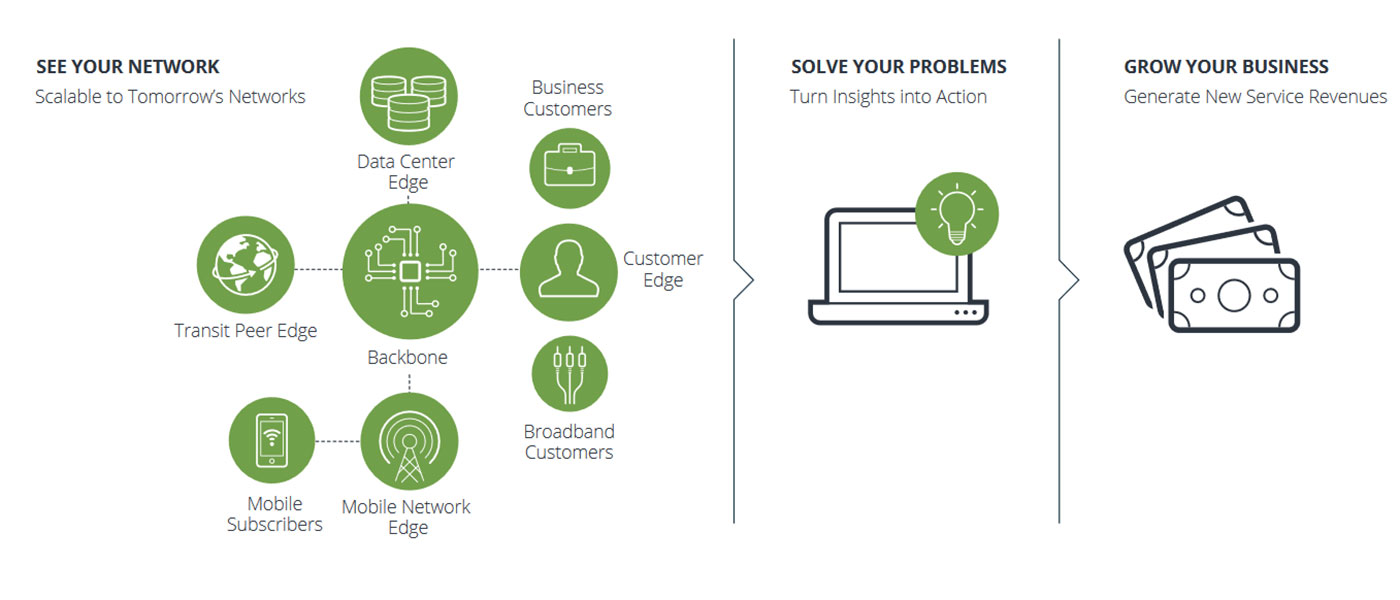 This pervasive network data and flow data monitoring can also be leveraged to make routing and peering design decisions, lower transit costs, eliminate network threats and provide your business with new revenue-generating services.
Benefits
Optimize Network Resources
Use comprehensive traffic, customer and geographic reports for smarter traffic engineering. Reduce transit costs, improve utilization and intelligently plan for the growth of your network.
Grow the Business
Provide insights to the business leveraging built-in traffic reports. Leverage the same Arbor Sightline network software to easily provision, deliver and maintain new services for your customers and grow your business.
Minimize Outage Time
Through proactive detection of network threats, diagnose and prevent misconfigurations, flash crowds or DDoS attacks from impacting availability. Sightline's single pane of glass allows to see the attacks and manage the response to those attacks.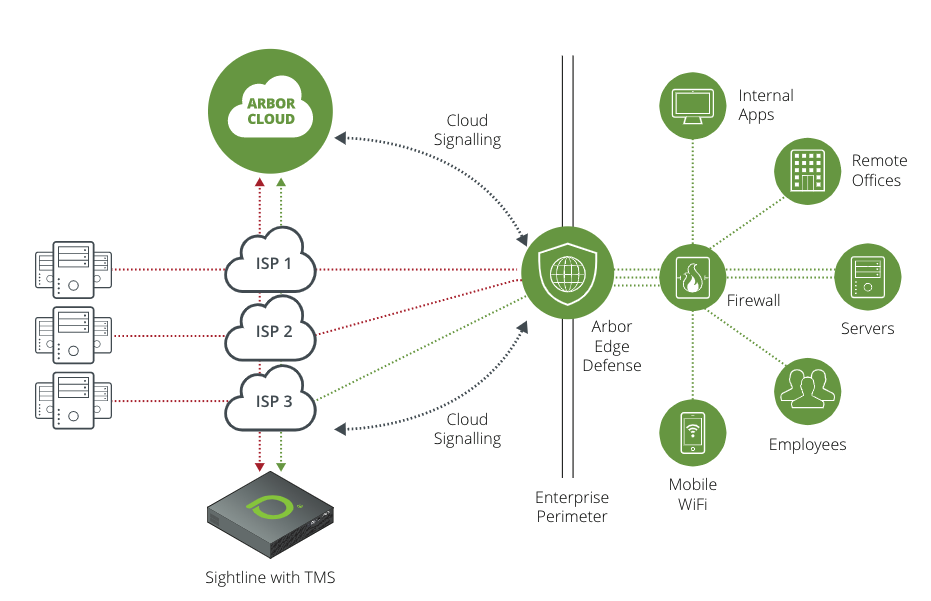 Comprehensive Arbor DDoS Attack Detection and Mitigation Expertise
Arbor's DDoS mitigation software solutions are based upon industry-leading technology. NETSCOUT offers a comprehensive portfolio of fully integrated, in cloud and on-premise hybrid DDoS protection products and services; all backed by continuous global threat intelligence.
Solution Brief
Arbor DDoS Attack Protection Solutions
Intelligently Automated, Hybrid DDoS Protection, Backed by Global Visibility and Threat Intelligence. Industry best practice for DDoS defense is a multi-layer, or hybrid approach that takes into account the different types and targets of DDoS attacks. High volume flood attacks that target internet connectivity must be mitigated in the cloud, away from the intended target before they overwhelm...
Solution Brief
Arbor Visibility Solutions
As network operators, you demand a solution that evolves with your business needs. Arbor Sightline has been evolving with operators over the last decade and continues to be the de facto platform for understanding how traffic is flowing through your network
Data Sheet
Arbor Sightline
See Your Network. Solve Your Problems. Grow Your Business.
Contact NETSCOUT Today
To learn more about how NETSCOUT can help your company, speak to one of our highly-experienced subject matter experts.