nGeniusPULSE
Infrastructure Health Monitoring and SLA Management for Cloud Apps
Request Demo
9 out of every 10 enterprises surveyed said nGeniusONE with InfiniStream appliances and nGenius PULSE for Cloud is superior when compared to alternative solutions for helping to solve service performance problems.
NETSCOUT's nGenius®PULSE delivers the insight into today's evolving IT infrastructure needed to ensure the availability, reliability and performance of your mission critical business services. It monitors the "pulse" of your infrastructure.
Extend Service Oriented Approach of nGenius Platform to Infrastructure Monitoring
Combined with nGeniusONE®, nGeniusPULSE delivers total visibility of the enterprise by routinely and automatically monitoring applications and services for performance and availability, while also monitoring the health of the underlying infrastructure that delivers those services.
Leverage Contextual Workflow to Monitor Infrastructure
When a problem is identified by nGeniusONE and isolated as a potential infrastructure issue, you can drill down directly from the nGeniusONE console to the underlying infrastructure element. With one contextual workflow, you don't need to stop the process and start using a separate infrastructure component monitoring tool.
Test Access to Critical Services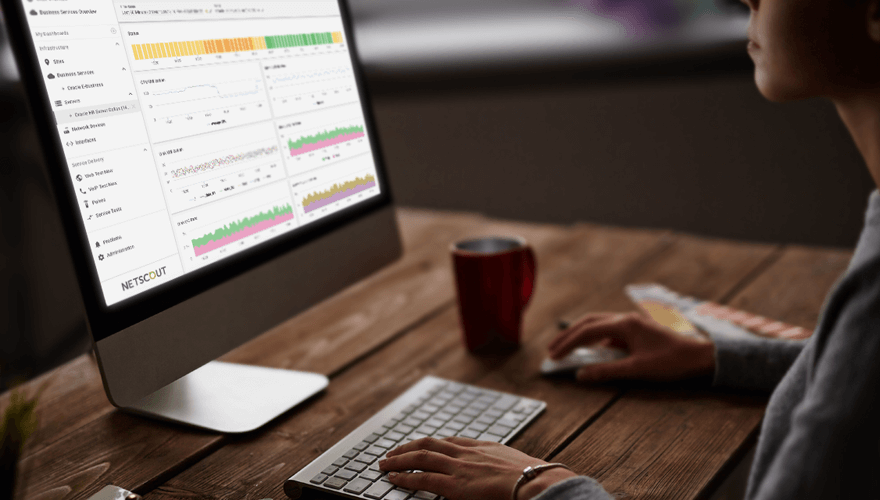 nGeniusPULSE uses synthetic or "active" testing to verify the availability and performance of the public cloud applications and services your users need, no matter where they are located. Automatically and routinely simulate real user actions, testing the network, apps and services – even when no users are on the system. Keep an eye on SaaS SLA's.
Monitor Server and Network Device Availability and Health
Monitor servers, interfaces, routers and switches. View statistics such as CPU Utilization, memory, disk usage and I/O, etc. in easy-to-read graphs, pinpointing the exact cause of infrastructure issues affecting the business service and its users. With direct drilldowns from nGeniusONE, it's easy to see exactly where the problem is and assign appropriate resources to get it resolved. No more having to switch to a component management tool when an infrastructure problem is suspected.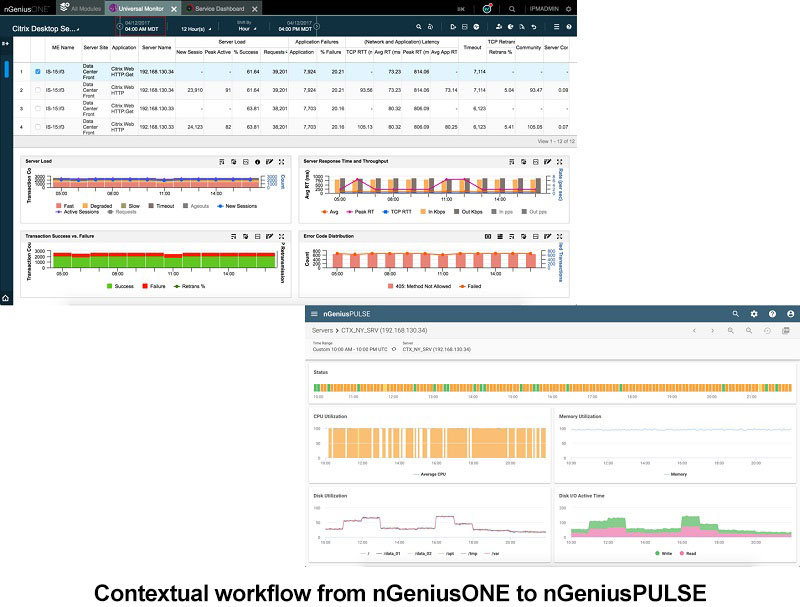 Test Applications and Web Services
Quickly and continuously test the availability and performance of any business service, from web and datacenter, to SaaS applications, including VoIP services. See if there is delay anywhere from DNS to the app server. With 2 deployment options, you can test from anywhere your users work. The hardware nPoint is a micro-appliance that plugs into Power over Ethernet (PoE). Or use the software-based VirtualnPoint.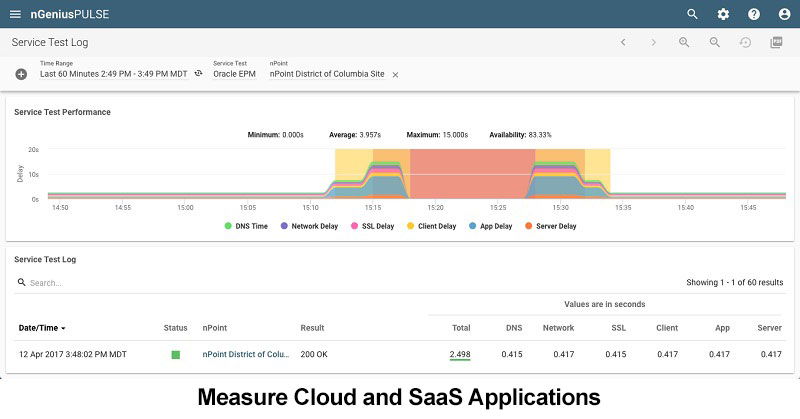 Create Custom Tests
Your organization and IT team may want to test additional performance indicators based on your unique environment. nGeniusPULSE allows you to write and import scripts and create custom tests. You can also run pre-configured Ping and Open-Port tests.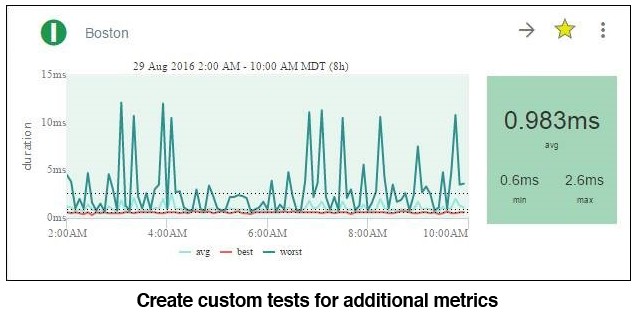 Products you can trust
In an increasingly complex, vulnerable, and connected world, NETSCOUT gives you the confidence to operate, innovate and compete at the highest level.
Resources
…
Case Studies
Quick Looks
Data Sheets
Leading U.S.-based Healthcare Provider Ensures Successful UC Upgrade with NETSCOUT Monitoring Strategy
nGeniusPULSE, InfiniStream Appliances and Packet Flow Switches support pre-deployment testing through post-deployment service assurance.
Download PDF
Banco Votorantim of Brazil Relies on NETSCOUT Solutions to Deliver Exceptional Services for Customer Applications
nGeniusONE service assurance platform monitors key bank applications allowing IT to improve MTTR.
Download PDF
nGeniusPULSE Quick Look
Monitor the health of the infrastructure delivering critical services and the access and performance of SaaS applications.
Download PDF
nGeniusPULSE Data Sheet
Infrastructure health monitoring and synthetic testing for SaaS availability and performance.
Download PDF
nGeniusPULSE
Please complete this form to contact NETSCOUT.