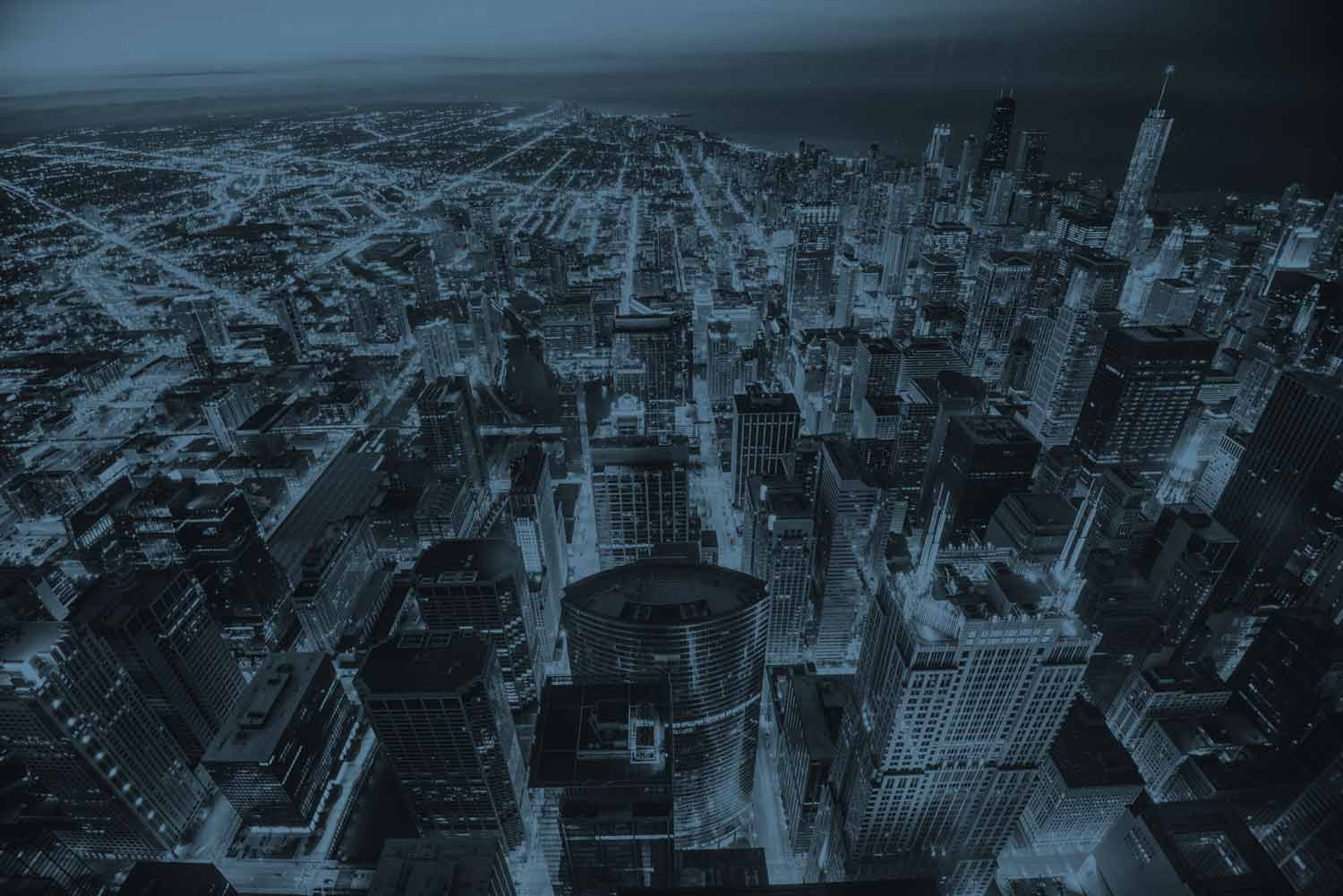 Privacy Policy
NETSCOUT Systems, Inc. Privacy Policy
Our Commitment to Privacy
Your privacy is important to us. This website, www.netscout.com (the "Site"), is owned and operated by NetScout Systems, Inc. This Privacy Policy explains how information about you is collected, used, disclosed and otherwise processed by NetScout Systems, Inc. and its subsidiaries and affiliated companies ("NetScout") (collectively, "we", "our" or "us"). Your use of this site is also subject to the Terms of Use. Please review the Terms of Use (https://www.netscout.com/legal/terms-and-conditions/ ) for additional detail regarding your use of this site. By using this Site, you acknowledge that you have reviewed, and agree to, the terms of this Privacy Policy. If you do not agree to this Privacy Policy, do not use this Site.
This Privacy Policy applies to information we collect about you when you use our devices, tools, websites, mobile applications and other online products and services provided by us (collectively, the "Services"), or when you otherwise interact with us. Some of this information may be personal information as it may be information about you.
Where we need your consent to the collection, use, disclosure, transfer or other processing of your personal information (as described in this Privacy Policy), you provide such consent by accessing and using the Services. If you do not consent to such processing then do not further access or use the Services. Where we need a specific consent to a particular form of processing, such as the collection of information about your location or the use of your information for marketing, we will obtain such consent in the manner described in this Privacy Policy or as otherwise required by law.
We may change this Privacy Policy from time to time. If we make changes, we will notify you by revising the "Last Updated" date at the top of this Privacy Policy and, in some cases, we may provide you with additional notice (such as by adding a statement to our homepage or by sending you a notification). We encourage you to review this Privacy Policy whenever you access the Services to stay informed about our information handling practices and the ways you can help protect your privacy. Your continued use of the Services after such changes have been notified will constitute your consent to those changes.
Collection of Information
Information You Provide to Us
We collect information, including personal information, you provide directly to us in connection with the Services. For example, we collect information when you create an online/mobile application account and/or profile, use or access our Services including any interactive areas of our Services, request or purchase Services, fill out a form, provide us with your business card or other contact information, participate in a contest or promotion, complete a survey, apply for a job, participate in discussion groups or forums, sign up to receive one of our newsletters, communicate with us via third party social media sites, request customer support, register to a secure extranet site to obtain access to webinars, product information, support, services and training, or otherwise communicate with us. The types of information we may collect include, but are not limited to, your name, email address, password, postal address, phone number, company name and contact details, job function, job title, industry sector, names and contact information of individuals you work with, work related records and reports, device and tool information related to your account (e.g., serial number and date purchased), payment information, service activation codes, photographs, videos, diagrams, notes, and any other information you choose to provide.
NetScout's Site may also provide on-line newsgroups, chat forums and blogs for our users. Any information that you disclose in these forums becomes public information, which could be read, collected or used by other users to send you unsolicited messages. You should exercise caution when deciding to disclose your personal information.
Information We Collect Automatically When You Use the Services
When you access or use our Services, we may automatically collect information, such as:
Log Information: We log information about your use of the Services, including your Internet Protocol ("IP") address, the type of browser you use, access times, pages viewed, number of clicks, and the page you visited before navigating to our Services.
Device Information: We collect information about the computer or mobile device you use to access our Services, or information about certain NetScout tools or devices you use, including the hardware model, MAC address, operating system and version, unique device identifiers and mobile network information.
Network Information: We may collect information about your network, such as information about devices, nodes, configurations, connection speeds and network and application performance.
Location Information: We may collect information about the location of your mobile device or NetScout device or tool each time you access or use one of our mobile applications, devices or tools if you have given us your prior permission. For more details, please see "Your Choices" below.
Usage Information: We may collect information about your use of our Services, such as how often the Services are used, the duration and quality of use, the types of use (e.g. data creation, storage, access, deletion), calibration data, project configuration data and operator data.
Information Collected by Cookies and Other Tracking Technologies: Cookies and other tracking technologies (such as web beacons) are used to enhance your experience by allowing us to tailor our content based on your interests and distinguish you from other users of our Services. A cookie is a small file of letters and numbers that we store on your browser or the hard drive of your device. A cookie can contain information, such as a user ID or preferences, which we use to personalize content, track the pages you've visited or to save your password so you do not have to re-enter it each time you visit our Services. Information collected by cookies may be tagged to your personal information, including your contact information, device information or other personal information which you have provided to NetScout. We use the following types of cookies:

Strictly necessary cookies. These are cookies or other tracking mechanisms necessary to make our Services function as intended. They include, for example, cookies that enable you to use a shopping cart.
Analytical/performance cookies. They allow us to recognize and count the number of visitors and to see how visitors move around our Services. This helps us to improve the way our Services work, for example, by ensuring that users are finding what they are looking for easily.
Functionality cookies. These cookies enable us to personalize our content for you, greet you by name and remember your preferences (for example, your choice of language or region). They may also be used to recognize you when you return to our Services.
Third-party cookies. We may allow third parties to place cookies on your device for advertising and analytics purposes. For more information about these cookies, please see "Advertising and Analytics Services Provided by Others" below.
You can delete the cookies on your device (please see: www.allaboutcookies.org/manage-cookies/index.html). You can also adjust your browser settings to receive a message every time a cookie is installed on your computer, or in some cases to prevent their installation altogether. Although rejection of cookies will not interfere with your ability to interact with most of our Services, you will need to accept cookies if you choose to enter areas of our Services that require registration or login. Certain other functions and/or services might be unavailable to you if you reject cookies altogether (such as remembering your choice of language).
You can set your browser to notify you when you are sent a cookie, and you may also elect not to accept cookies by changing the designated settings on your web browser. However, not utilizing cookies may prevent you from using certain functions and features of web sites.
We may also obtain information, including personal information, from other sources (for example, people you work with) and combine that with information we collect about you.
Use of Information
Where permitted by applicable law, we may use information, including personal information, for various purposes, including to:
Provide, maintain and improve our Services;
Provide and deliver the products and services you request, process transactions and payment card data and send you related information, including confirmations and invoices;
Resolve technical issues related to the Services, and send you technical notices, updates, security alerts and support and administrative messages;
Respond to your comments, questions and requests, and provide customer service;
Communicate with you about products, services, offers, free trials, surveys, contests, promotions, rewards and events offered by us and others, and provide news and information we think will be of interest to you, including through electronic communications with your consent or where otherwise permitted by applicable law; (please see "Your Choices" below)
Monitor and analyze trends, usage and activities in connection with our Services and related tools and those of third parties, with your consent or where otherwise permitted by applicable law;
Personalize and improve the Services, and provide advertisements, content or features that match user profiles or interests, with your consent or where otherwise permitted by applicable law;
Process and deliver contest entries and rewards;
Link or combine with information we get from others to help understand your needs and provide you with better service, with your consent or where otherwise permitted by applicable law; and
Carry out any other purpose which is compatible with the purpose for which the information was collected.
The file containing your personal information will be stored at our offices or on our servers and those of our service providers, which may be located in the U.S. or other countries which may not have a level of data protection law equivalent to that of your country, and your personal information may become subject to the laws of such foreign jurisdictions including those that may grant access to your personal information to the authorities of such foreign jurisdictions. By accessing or using the Services or otherwise providing personal information to us, you consent to the processing and transfer of such personal information in and to the U.S. and other countries in the manner and for the purposes described in this Privacy Policy.
Sharing of Information
NetScout contracts with business partners, suppliers, service providers, authorized third-party agents or contractors ("Service Providers") in order to provide a requested service or transaction, including processing orders, processing credit card transactions, hosting websites, hosting event and seminar registration and providing customer support. NetScout may share personal information with its Service Providers to the extent needed to deliver the service or respond to requests for information on products or services or otherwise support your business needs. In these instances, you will not have the opportunity to opt out of having your information shared with these Service Providers, and they may contact you directly regarding such products or services. We will only provide these Service Providers with the minimum amount of personal information necessary to complete the requested service or transaction and we require that they treat personal information consistent with the terms contained in this policy. Unless otherwise dictated by law or agreement, NetScout is not responsible for any improper use by such Service Providers.
In summary, we may share information, including personal information, as follows or as otherwise described in this Privacy Policy:
With our affiliates and subsidiaries worldwide for the purposes of data processing or storage, or as otherwise outlined in this Privacy Policy;
With distributors, resellers, channel partners and others in connection with the sale and marketing of products and services offered by NetScout or on behalf of NetScout with your prior permission or where otherwise permitted by applicable law (please see "Your Privacy Rights" below for more information about your choices with respect to this type of sharing);
With other users at your direction or through functionality available in the Services, including when you participate in the interactive areas of the Services;
With vendors, consultants, and other service providers who need access to such information to carry out work on our behalf;
With third parties who need access to such information to perform a service that you requested;
In response to a request for information if we believe disclosure is in accordance with any applicable law, regulation or legal process, or as otherwise required by any applicable law, rule or regulation;
If we believe your actions are inconsistent with the spirit or language of our user agreements or policies, or to protect our rights, property and safety and the rights, property and safety of others;
Where necessary in connection with, or during negotiations of (including due diligence), any merger, sale of company assets, financing or acquisition of all or a portion of our business to another company, subject to our taking such further steps as may be required by applicable law; and
With your consent or at your direction, such as where you decide to share information through an external API.
Unless permitted by relevant laws, or you have provided consent, we will not sell rent or otherwise provide your personal information to third parties for marketing purposes unless you have granted us permission to do so.
We may also share aggregated or de-identified information, which cannot reasonably be used to identify you.
Social Sharing Features
The Services may offer social sharing features and other integrated tools (such as the Facebook "Like" button), which let you share actions you take on our Services with other media, and vice versa. The use of such features enables the sharing of information with your friends or the public, depending on the settings you establish with the entity that provides the social sharing feature. For more information about the purpose and scope of data collection and processing in connection with social sharing features, please visit the privacy policies of the entities that provide these features. We accept no responsibility for the privacy practices of these entities.
If you choose to use our referral service to tell a friend about a page on NetScout.com, we will ask you for your friend's name and email address. We will automatically send your friend a one-time email inviting him or her to visit the site. NetScout does not store this information.
Advertising and Analytics Services Provided by Others
NetScout uses analytics tools and other third party technologies, such as Google Analytics, ClickTale, Eloqua, Just Media, and Marketo to measure the effectiveness of our advertising and other information, and to help us understand what product information is of most interest to you. These tools and technologies collect and analyze certain types of information including cookies, IP address, browser type, system language, screen resolution metrics, ISP, pages visited and URL's of web pages that referred visitors to the Site, OS version, Geo Location, time zone, date time stamp, time spent on page, clickstream data session information and other similar information. The third party analytics companies who collect information on our Site may combine the information collected with other information they have independently collected from other websites and/or other online or mobile products and services relating to your activities across their network of websites as well as online and/or mobile products and services. Many of these companies collect and use information under their own privacy policies and you should refer to the terms made available by such third parties to understand how they use the data you submit to them or which they gather from this Site. You may be able to use your browser to notify you before accepting cookies, or disable them entirely, however preventing them may stop us from offering you some services. Alternatively, you may be able to use the third parties' own tools to prevent these cookies.
GOOGLE ANALYTICS
Google Analytics uses cookies and similar technologies and automatically sends certain information to Google to analyze how users use this website. Information collected includes, for example, the web address of the page that you're visiting and your IP address. Google may also set cookies on your browser or read cookies that are already there. If you don't want Analytics to be used in your browser, you can install the Google Analytics browser add-on by clicking here: https://tools.google.com/dlpage/gaoptout . For more information about Google Analytics, click on "How Google uses data when you use our partners' sites or apps "located at www.google.com/policies/privacy/partners.
CLICKTALE
This site uses the ClickTale customer experience analytics service. The ClickTale service helps us analyze how visitors use our Website. We do not collect through the ClickTale service or transfer to ClickTale any personal identifiable information. We use the ClickTale service to record information such as mouse clicks, mouse movements, scrolling activity as well as non-Personally Identifiable Information text you type in this website. ClickTale does not create a user profile for the purpose of tracking a user across unrelated web sites and will only use such information pursuant to its Privacy Policy (located at http://www.clicktale.com/privacy_service.aspx ). You can choose to disable the ClickTale service at http://www.clicktale.net/disable.html .
ELOQUA / Oracle
Eloqua may use cookies on this website to remember user preferences. You have the ability to opt out of Oracle's use of that information. You may refuse or accept cookies from the website by activating settings on your browser. Information about the procedure to follow in order to enable or disable cookies can be found on your Internet browser provider's website via your help screen. You may wish to refer to http://www.allaboutcookies.org/manage-cookies/index.html for information on commonly used browsers. Please be aware that if cookies are disabled, not all features of the website may operate as intended.
JUST MEDIA
NetScout uses anonymous tracking tags from JustMedia, such as cookies and web beacons, to track user traffic patterns on our website. You may accept or decline these cookies using your browser.
MARKETO
Marketo uses cookies on NetScout's site to remember user preferences. These may include Essential Cookies, Preference Cookies, and/or Analytics Cookies as described in Marketo's "Cookies Policy" at https://legal.marketo.com/cookies/ . You may refuse or accept cookies from the website by activating settings on your browser. Information about the procedure to follow in order to enable or disable cookies can be found on your Internet browser provider's website via your help screen. You may wish to refer to http://www.allaboutcookies.org/manage-cookies/index.html for information on commonly used browsers. Please be aware that if cookies are disabled, not all features of the website may operate as intended. You can adjust your cookie preferences by adjusting your browser so that it notifies you when cookies are sent to it or you can refuse cookies altogether. The Help function within your browser should explain how to do this. Alternatively, you may visit www.aboutcookies.org or www.allaboutcookies.org to obtain detailed information on how to prevent cookies from being set on your particular browser.
GENERAL
We also partner with third parties including Google and Flashtalking to either display advertising on our Site or to manage our advertising on other sites. Our third party partners may use technologies such as cookies and Local Shared Objects to gather information about your activities on this Site and other sites in order to provide you advertising based upon your browsing activities and interests. This is based on your prior visits to our Site. However, you may opt out of Google's use of cookies by visiting http://www.google.com/policies/technologies/ads/ and you may opt out of flashtalking use of cookies by visiting http://www.flashtalking.com/us/privacypolicy/. Please also note that disabling cookies does not opt you out of being served advertising. You may continue to receive generic ads.
Security
The security of your personal information is very important to NetScout. We have in place physical, administrative, and technical safeguards designed to protect your personal information from unauthorized access. In addition, NetScout uses standard security protocols and mechanisms to exchange the transmission of sensitive data such as credit card details.
While we strive to protect your personal information, we cannot ensure the security of the information you transmit. We recommend you to take every precaution in protecting your personal information when you are on the Internet. For example, change your passwords often, use a combination of letters and numbers when creating passwords, and use a secure browse
The NetScout.com web Site may provide links to non-NetScout Sites we believe may be of interest to you. Those sites are beyond our control. You are advised to check the privacy policies and terms of use of any non-NetScout Sites before providing your personal information to them.
Your Choices
NetScout does not require that customers, business partners or non-employee visitors to the NetScout Site provide NetScout with personal information. The decision to provide personal information is voluntary. If you do not provide the personal information requested, however, you may not be able to proceed with the activity or receive the benefit for which the personal information is being requested.
You can always unsubscribe or choose not to receive promotional information from us by following the specific instructions in the email you receive or by notifying us via the appropriate method below. Please note that you may continue to receive materials while we are updating our lists. In countries where required by law, NetScout will offer you the opportunity to opt in before promotional materials are sent to you. This will not apply to the receipt of mandatory service communications that are considered part of certain NetScout services, which you may receive periodically unless you cancel the service.
NetScout strives to keep your personal information accurate. We have implemented technology, management processes and policies to maintain data integrity. We will provide you with access to your information when reasonable, or in accordance with relevant laws, including making reasonable effort to provide you with online access and the opportunity to change your information. To protect your privacy and security, we will take steps to verify your identity before granting access or making changes to your data. Requests to delete personal information are subject to any applicable legal and ethical reporting or document retention obligations. To access and/or correct information, you can do so online or notify us via the appropriate method below.
Your Privacy Rights
As described above, we may share personal information with third parties for marketing purposes in relation to our products and services with your prior permission or where otherwise permitted by applicable law. To opt out of having your information shared in this way, please contact us at [email protected].
Account Information
You may access, update, correct or delete personal information at any time in accordance with applicable law. This may be done by logging into your online account or emailing us at [email protected], or by contacting us at 1-800-357-7666, 978-614,4000 or NetScout Systems, Inc., Attn: Information Security Office, 310 Littleton Road, Westford, MA, USA, 01866. Please include your name, title, company name, and e-mail address. Please note that we may charge a small fee for complying with such requests where permitted by applicable law.
If you wish to deactivate or delete your account, please email us at [email protected] , but note that we may retain certain information as required by law or for legitimate business purposes. We may also retain cached or archived copies of personal information for a reasonable period of time.
Location Information
When you first launch any of our mobile applications that collect location information, you will be asked to consent to the application's collection of this information. If you initially consent to our collection of location information, you can subsequently stop the collection of this information at any time by changing the location service setting preferences on your mobile device. If you do so, our mobile applications, or certain features thereof, will no longer function. You may also stop our collection of location information by following the standard uninstall process to remove all of our mobile applications from your device.
We may also collect location information when you use certain NetScout devices or tools. The owner of the account associated with such devices or tools can control the collection and use of this location information through his or her account settings. If the account owner deactivates the collection of location information, certain features of our devices or tools may no longer function.
Unsubscribing
If you do not want NetScout to contact you for marketing purposes by email, postal mail, fax and/or phone, you may unsubscribe at http://pages.netscout.com/Unsubscribe.html, or by calling us at 978-614-4000, or writing to us at 310 Littleton Road, Westford, MA 01866. If writing, please provide us with your name, email address and the title of the marketing material you wish to unsubscribe from or information you do not want us to share with other organizations. If you opt out, we may still send you non-marketing communications, such as those about your account or our ongoing business relations.
Push Notifications/Alerts
With your consent, we may send push notifications or alerts to your mobile device for updates and communications related to the Services. You can deactivate these messages at any time by changing the notification settings on your mobile device.
Children's Privacy Protection
NetScout's web Site does not target and is not intended for children under the age of 13. NetScout's Site will not knowingly collect personal data from children, and will delete such data upon discovery.
European Data Privacy Compliance
NetScout recognizes that the European Union ("EU") has an "omnibus" data protection regime established pursuant to the European Data Protection Directive (95/46/EC) and that Switzerland has adopted a comparable data protection law (together, "European Data Privacy Laws"). Among other provisions, the European Data Privacy Laws generally require "adequate protection" for the transfer to the United States of personal information about individuals located in Europe. In the course of performing services on behalf of its European customers, NetScout may obtain incidental access to and otherwise process in the United States certain personal information about its customers' consumers or other end users who are located in the EU and Switzerland ("European End User Data").
In light of the European Court of Justice's decision on October 6, 2015, regarding the US-EU Safe Harbor Framework, Network now offers customers a data processing addendum incorporating the European Commission's standard contractual clauses, commonly referred to as "model clauses." These model clauses shall apply to the extent there is not another legal basis in place to validate the transfer of personal data, if needed, from the EU to the US. A copy of this data processing addendum in English is located below. Customers should promptly complete, sign and return this document to [email protected].
Enforcement of this Privacy Policy
NetScout uses a self-assessment approach to assure compliance with this Privacy Policy and periodically verifies that the policy is accurate, comprehensive for the information intended to be covered, prominently displayed, completely implemented and accessible and in conformity with the principles. Interested persons may raise concerns using the contact information provided, and we will investigate and attempt to resolve any complaints and disputes regarding use and disclosure of personal information in accordance with these principles. If a complaint or dispute cannot be resolved through our internal process, we agree to dispute resolution using an independent resource mechanism as a third party resolution provider.
Contact Us
If you have questions regarding our compliance with this Privacy Policy please contact us by making a written submission to NetScout's Office of the General Counsel, 310 Littleton Road, Westford, MA, USA, 01866 or send an e-mail to [email protected].
Last update: October 26, 2017 [To see the prior version of this policy click here]