Since 1999, our DDoS protection and network visibility solutions have been tested and proven in the world's largest, most complex networks. We deliver powerful visibility and traffic intelligence, at internet scale, to help customers not only understand their own environment, but threat actors, their tools, behaviors and campaigns on a global basis.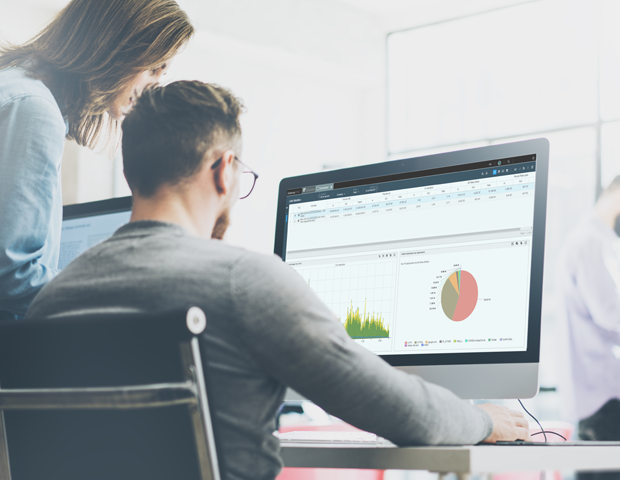 What Can NETSCOUT Do for Me?
Organizations face increasing pressure to drive technology transformation while managing risk. To deliver the level of user experience required by today's digital businesses, you must instantly see and interpret the complex digital interconnections that accurately describe speed and resolution, security, and relevance.
Are You Experiencing a DDoS Attack?
Your business is riding on the availability and integrity of your website and online services. A Distributed Denial of Service (DDoS) attack could wreak financial havoc, compromise your customers and damage your reputation.
If you're under attack, Please call us. We can help.
International +1 734 794 5099
Toll Free (North America) 844-END-DDoS
Our global and local numbers can be found here.
Our DDoS Protection Solutions are proven in the world's most demanding networks. We can provide rapid deployment and pricing flexibility through a mix of managed services, in-cloud, on-premise and virtualized solutions.
Insight into the Global Threat Landscape
Our world-class ATLAS Security and Engineering Research Team (ASERT) deeply researches malware campaigns and botnets at a global level, providing much-needed context to the overall threat environment.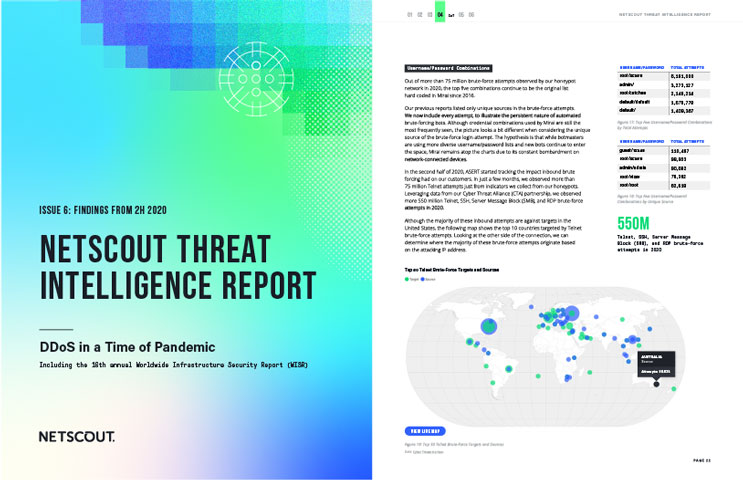 Latest
Netscout

Threat Intelligence Report

Against the backdrop of an unprecedented shift toward online workforce participation across the globe, Netscout's Atlas Security Engineering & Response Team (ASERT) observed a huge upsurge in distributed denial-of-service (DDoS) attacks, brute-forcing of access credentials, and malware targeting of internet-connected devices.