The Shifting Landscape – IT Challenges Supporting Remote Workers
Seamless Availability from Anywhere
nGenius Enterprise Performance Management delivers visibility and insights to ensure continuous availability of any network or application, anywhere. IT can quickly identify and resolve problems in complex environments to improve digital user experience and provide seamless availability from any working location with NETSCOUT's remote workforce solutions.
NETSCOUT solutions provide end-through-end visibility to monitor network and application performance from corporate headquarters, hotels and cafés, home offices and more. Reliable performance helps ensure employees are productive and business runs smoothly.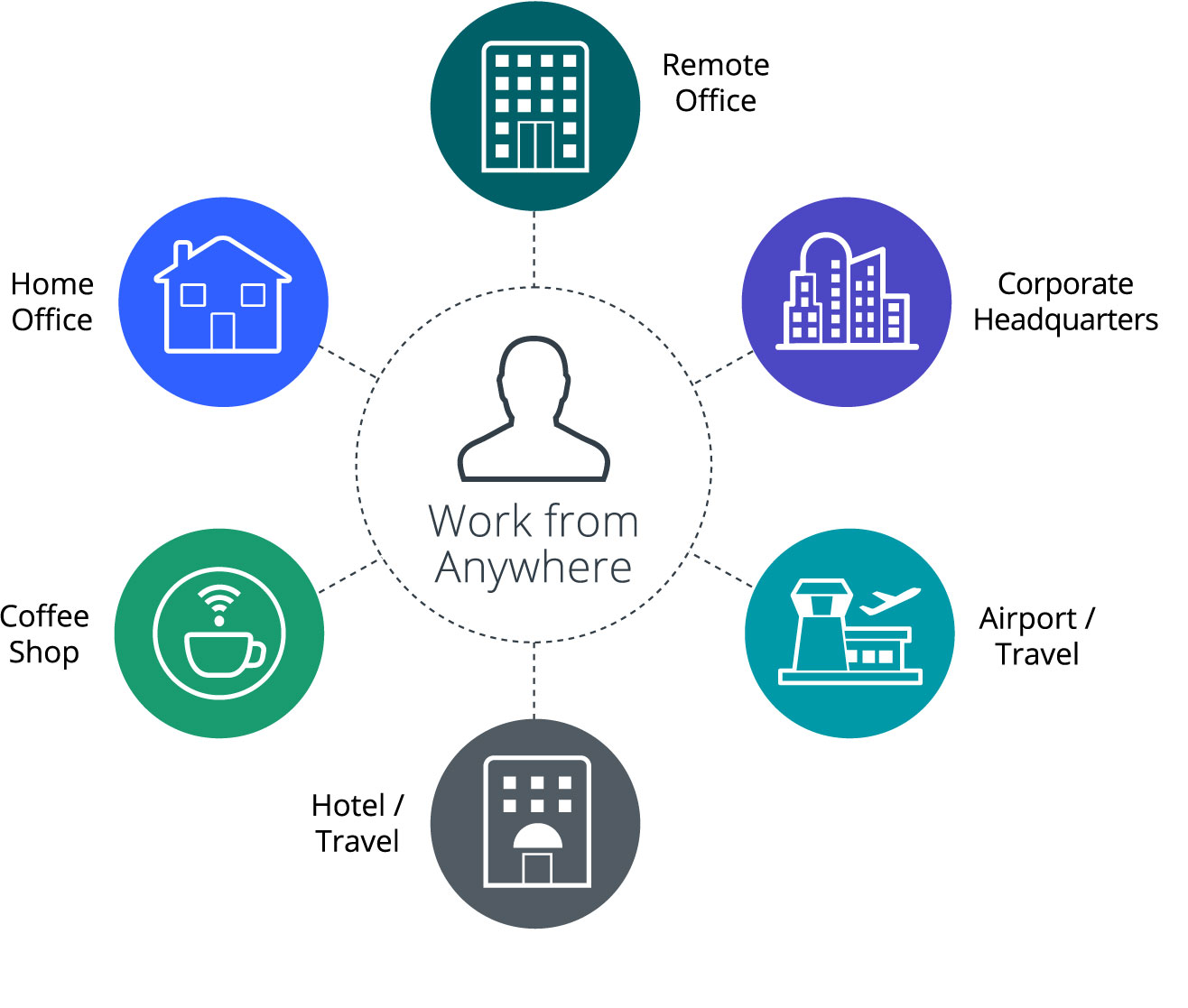 Reliable VPN and VDI access to maintain employee productivity.
Peak application performance from the cloud to data centers to SaaS/UCaaS.
Swift access to technologies and vendors through local broadband or SD-WAN.
Supporting the Hybrid Workforce
Quick Look
User Experience for the Hybrid Workforce
Learn more about this solution from the NETSCOUT quick look.
Support your hybrid workforce with NETSCOUT solutions.