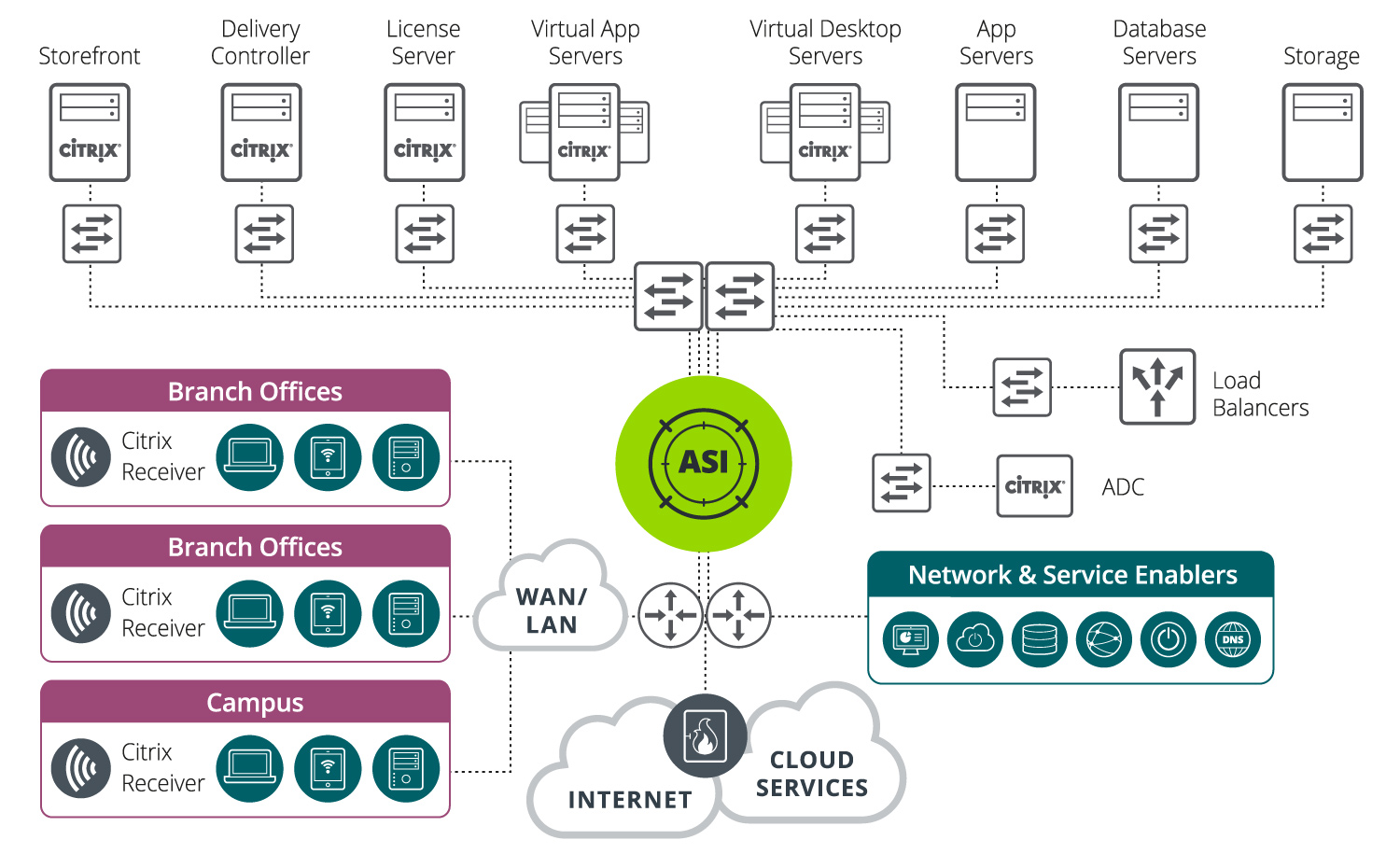 Virtual Desktop Interface (VDI) technologies, such as Citrix and VMware Horizon, are key enablers of hybrid work. Flexible work environments and digital transformation have created dependencies and added volume to these technologies that can vary greatly. Several VDI performance challenges may emerge as a result of the the shift to hybrid work models:
Volatility and variations in the number of remote workers causes shifts in the ingress/egress traffic patterns into data centers and colocations. Citrix ICA, EDT, and other VDI transports are extremely sensitive to latency that may result from high bandwidth utilization and poor QoS allocation. This necessitates ongoing monitoring to ensure remote work demands are met.
Visibility into the performance of VDIs ensures that metrics and KPIs are available for both capacity planning and troubleshooting complex problems.
Business tasks performed by remote workers must be maintained at acceptable user experience levels. Quality degradations can be detrimental to workforce productivity and business continuity.
Since the remote-to-data center, colocation or cloud/SaaS connectivity of every remote worker's access environment is different, there is a need for an objective analysis of VDI performance and the underlying applications its serves to effectively maintain and troubleshoot the entire service chain.
nGenius Enterprise Performance Management for VDI
Gain visibility from the core to the edge, as well as insight into end-user experience.
Delivering Quality Experiences to Hybrid Workers through VDI Technology
NETSCOUT network and application monitoring solutions assure the performance of complex VDI technology. From the applications that drive the business through the VDI connection and over the networks that tie it all together, nGenius Enterprise Performance Management solutions provide end-through-end visibility into performance. Whether in co-los or private data centers, continuous VDI monitoring lowers mean-time-to-knowledge (MTTK) and ultimately reduces mean-time-to-repair (MTTR) when performance issues do occur.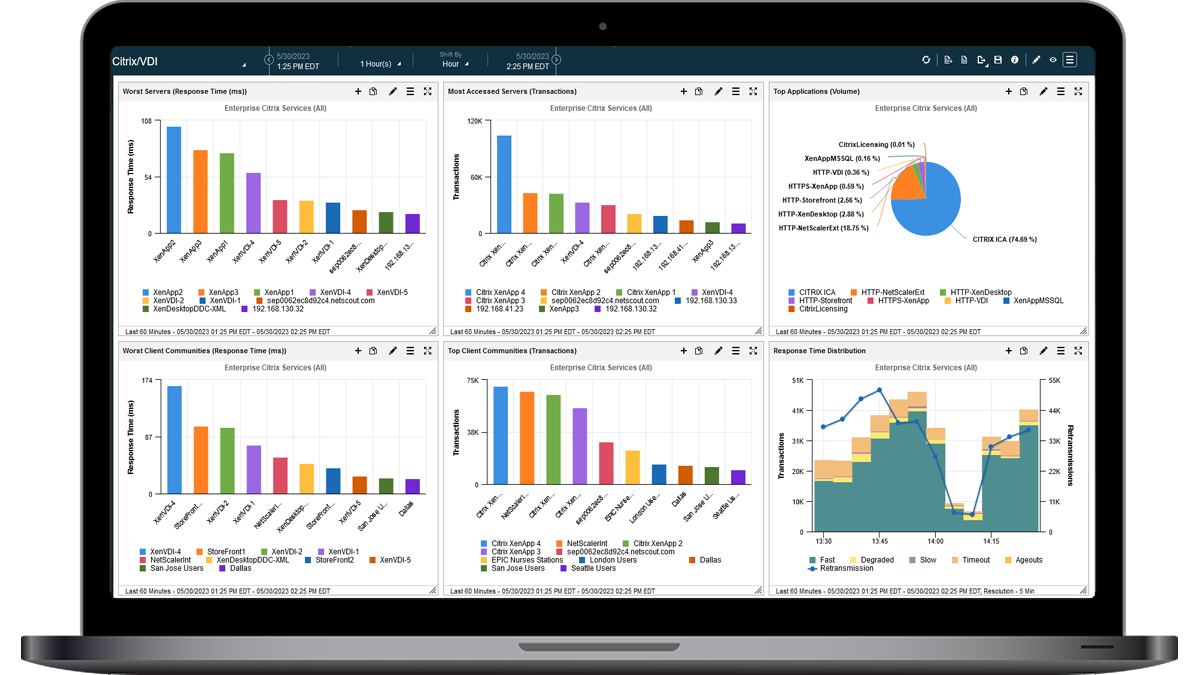 Protect VDI Performance with NETSCOUT.