Companies are transitioning application workloads from their data centers and deploying new business services on multicloud platforms and at colocation data centers to:
Promote deployment agility for customer-facing applications
Enhance employee accessibility to internal applications to increase user productivity
Add business continuity and disaster recovery capabilities
Convert CapEx to OpEx
Migrating to co-lo data centers is also prompted by interconnection needs, with co-los providing high-speed connectivity from those locations to cloud services, particularly SaaS and IaaS. Co-los also allow IT teams to transition from on-site data center management to instead focus on core business issues. Learn more about how NETSCOUT nGenius Enterprise Performance Management solutions can support your co-lo data center management and monitoring requirements.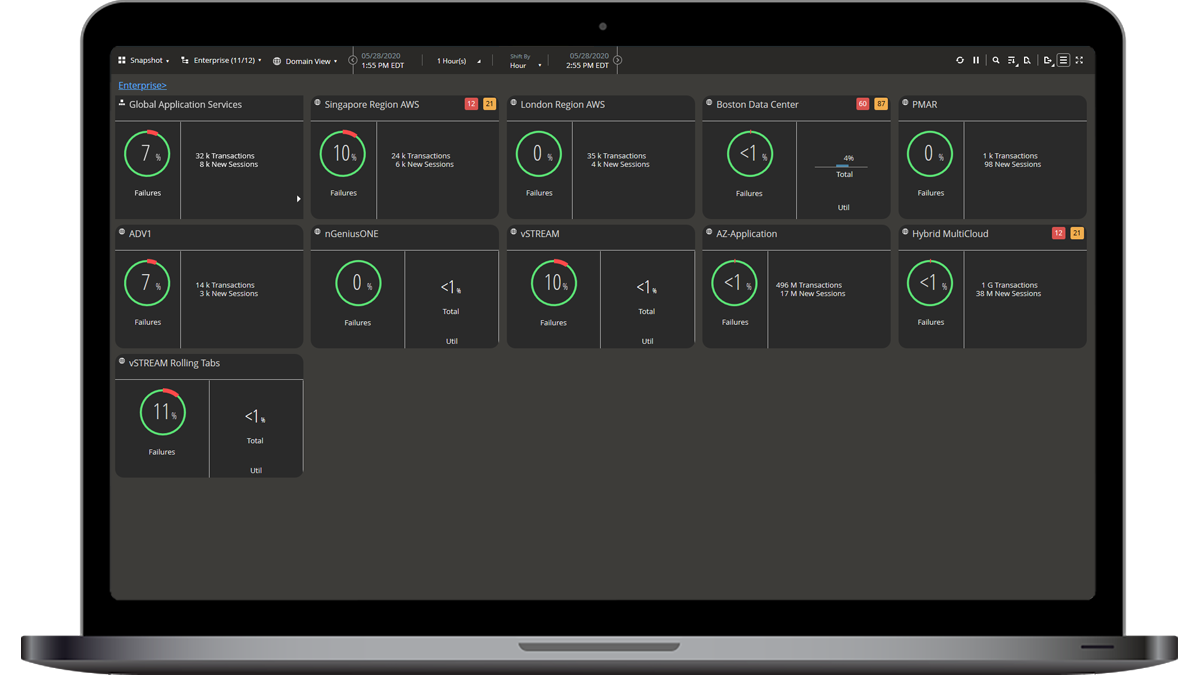 Quick Look
Packet-based Visibility for Hybrid Cloud
Many enterprises have cloud strategies to support their revenue and business goals. Greater agility can only be achieved with high quality network and application performance management.
Case Study
Agency Assures Application Performance In Hybrid Cloud Environment
With NETSCOUT Visibility Without Borders from Data Center, to Co-Los, to AWS
Network and Application Performance Management for Hybrid Cloud
NETSCOUT nGenius Enterprise Performance Management provides comprehensive, real-time visibility across hybrid clouds and colocation environments to assure and secure the performance and user experience of your networks. You have the power to track and immediately connect your performance, availability, and security risk levels anywhere, for any application, across any infrastructure.
Migrating applications from legacy environments to the cloud creates new visibility borders and challenges. Smart cloud visibility assures application performance before, during, and after your cloud migration.
Most enterprises have a multicloud strategy. But evolving technology and the increasing complexity of multiple clouds make disruptions hard to track. What's needed is nGenius Enterprise Performance Management.
Cut through the complexity and challenges of cloud initiatives and achieve user-experience goals with applications in your multicloud environments.
Migrating to Multicloud and Co-Lo Environments:
Enterprises are attracted to the cloud because it provides speed, agility, simplicity, and lower costs. Planning your data center transformation and cloud migration strategies requires key decisions about the business goals and priorities behind your migration. Where will your employees work, for example, at your headquarters, remote branches, home offices, or somewhere else? You need borderless visibility to tie all those edge points together.
Regardless of your decisions and timing, nGeniusONE and nGeniusPULSE provide rapid triage of performance-impacting issues along the service path, from applications to cloud, to interdependencies and desktop services, that helps IT quickly evaluate and restore services for high-quality end-user experience while managing and monitoring co-lo data centers.
NETSCOUT Smart Visibility into Multicloud and Co-Lo Environments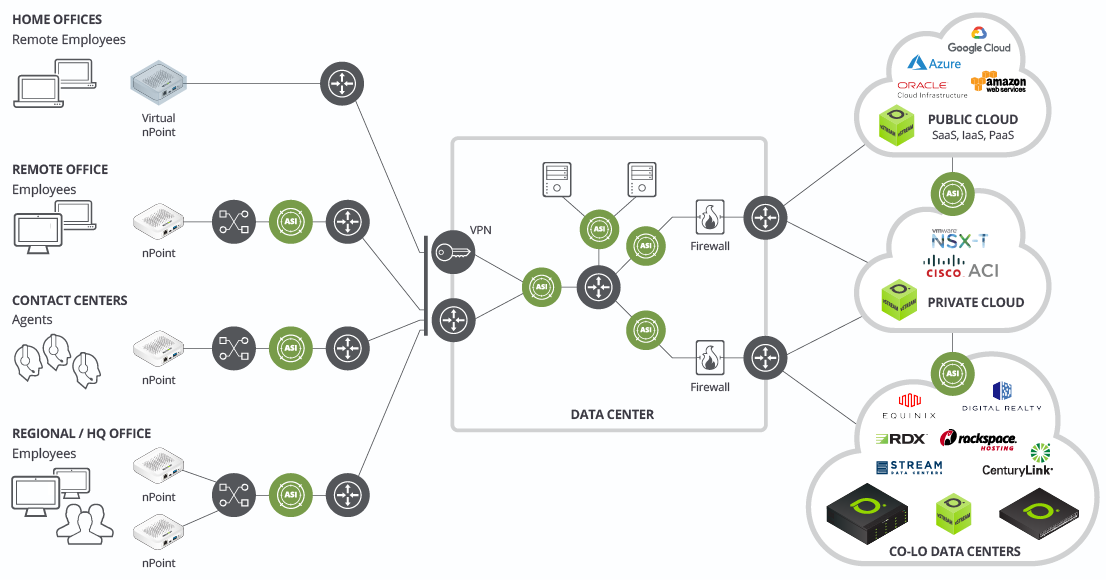 Get Started With NETSCOUT Today