Companies are transitioning application workloads from their data centers and deploying new business services on multi-cloud platforms and at co-located Data Centers to:
Promote deployment agility for customer-facing applications
Enhance employee accessibility to internal applications to increase user productivity
Add business continuity and disaster recovery capabilities
Convert CapEx to OpEx
Migrating to co-lo Data Centers is also prompted by interconnection needs, with co-lo's providing high-speed connectivity from those locations to cloud services, particularly SaaS and IaaS. Co-lo's also allow IT teams to transition from on-site data center management to instead focus on core business issues.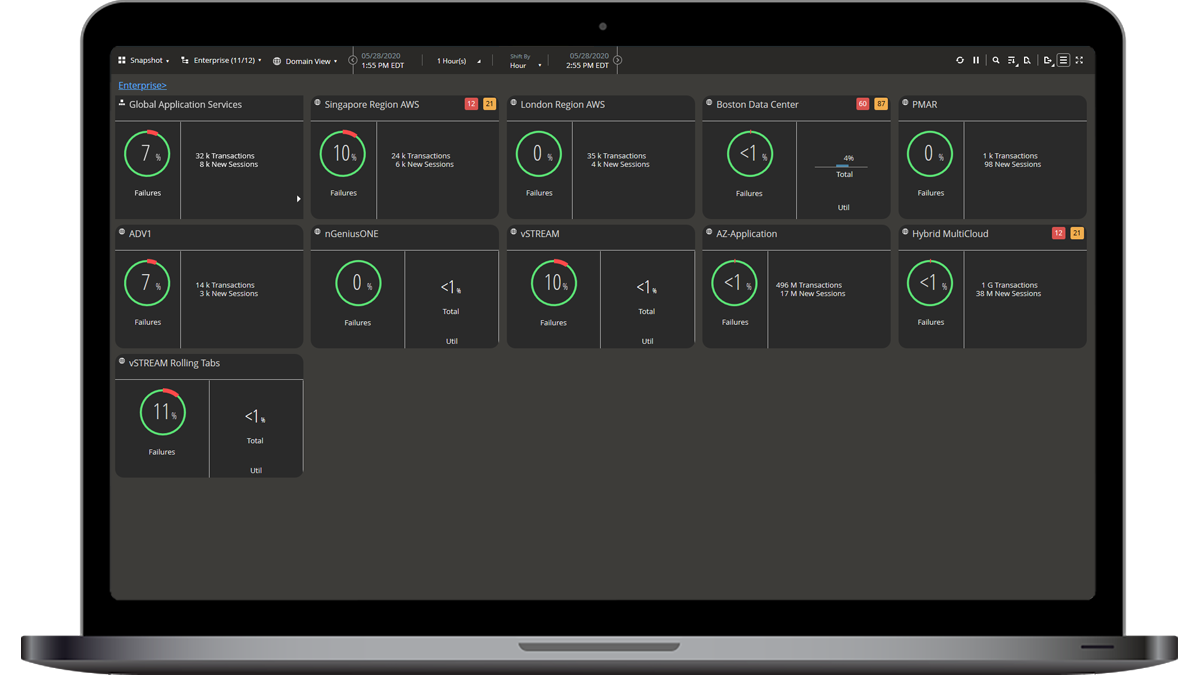 Visibility Without Borders
NETSCOUT Visibility Without Borders sees across your hybrid cloud and co-lo environments. You will have the power to track and immediately connect your performance, availability, and security risk levels anywhere, for any application, across any infrastructure, in real time.
Migrating to Multi-Cloud and Co-Lo Environments:
Your data center transformation and cloud migration strategies are evolving. As you plan, key decisions will be made based on where your employees will be working – your headquarters buildings, remote branches, home offices, or somewhere else. Your planning is as critical as ever, and migrations to multi-cloud and Co-lo environments are necessary to provide seamless access and operations by a transitioning workforce.
Regardless of your decisions and timing, nGeniusONE and nGeniusPULSE provide rapid triage of performance-impacting issues along the service path, from applications to cloud, to interdependencies and desktop services, that helps IT quickly evaluate and restore services for high-quality end-user experience.
NETSCOUT Smart Visibility into Multi-Cloud and Co-Lo Environments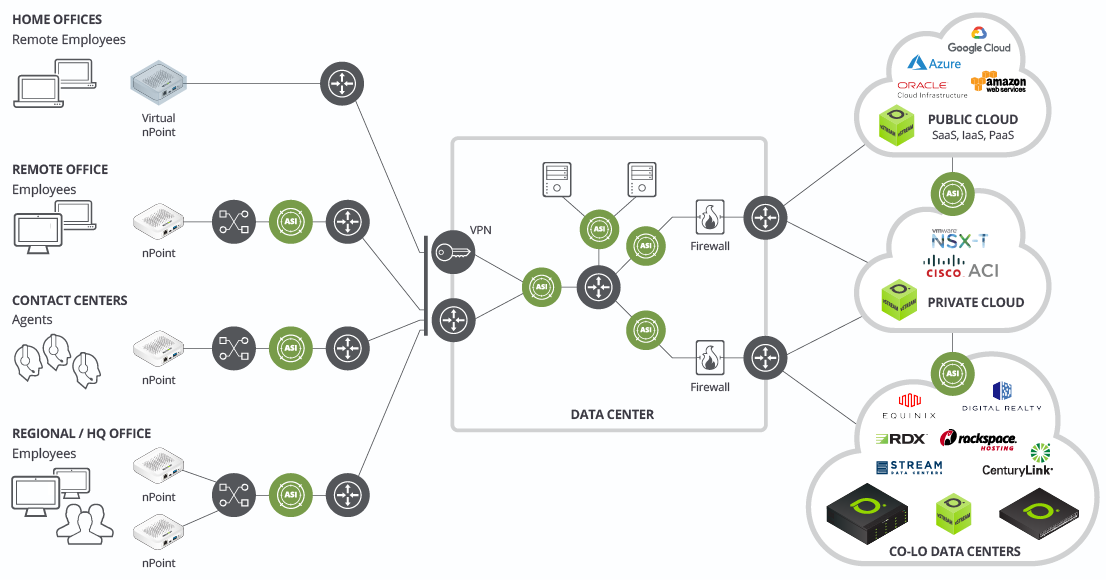 Contact NETSCOUT Today
To learn more about how NETSCOUT can help your company, speak to one of our highly-experienced subject matter experts.