The Digital Transformation (DX) wave sweeping across the globe is having a deep impact on how businesses operate and communicate with their workforce and partners, as well as how they deliver a powerful experience to customers anywhere, anytime, and on any device. Network, application and infrastructure complexity has no boundary.
As enterprise organizations continue their DX journey, they turn to Azure to meet users' demands for a fast, seamless, and secure digital experience. Azure uses secure storage, powerful compute services, and integrated data analytics to support a new breed of distributed, connected applications, helping businesses cut time to market and improve customer satisfaction.
To reap the full benefits of Azure in a hybrid cloud world, companies need to optimize application performance and security. Existing tools can't fill the huge monitoring gap as they are domain-specific and unable to deliver seamless, uniform visibility and common situational awareness among the different IT teams. What's more, these tools generate loads of uncorrelated data that obscure and bury performance and security insights that are needed to compete at a breakneck pace.
Enterprises running application workloads through hybrid cloud environments, including Azure, need visibility that does not begin and end at each physical boundary – in short, Visibility without Borders. NETSCOUT® delivers actionable visibility to mitigate service performance issues, threats, and vulnerabilities in a complete Azure network monitoring solution.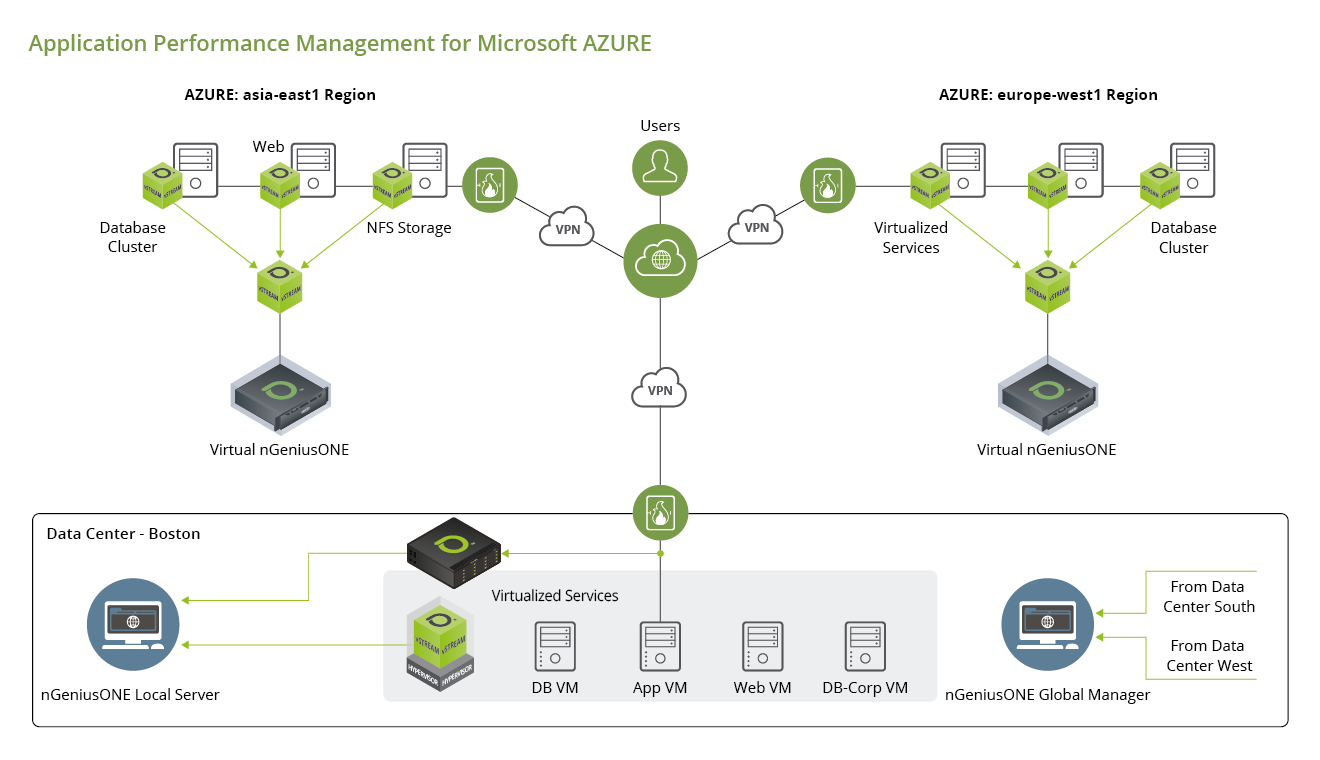 As a Microsoft Azure partner, NETSCOUT uses the industry's most scalable, lightweight distributed architecture to generate Smart Data. Through continuous monitoring and by capturing all wire data (traffic flows) traversing the hybrid cloud environment - performing simultaneous deep-packet inspection and real-time analysis - NETSCOUT generates Smart Data at its point of collection. You also gain a centralized view into the performance characteristics of all infrastructure and application components and their dependencies across geographically dispersed data centers and cloud environments. With valuable and timely intelligence into application performance and security, you can proactively find and fix errors, latencies, and threats before they become service delivery problems.
NETSCOUT Azure network monitoring solutions let you migrate workloads with confidence, providing a foundation for common situational awareness for NetOps, SecOps and other IT groups by monitoring a variety of availability, reliability, responsiveness and threat metrics - making them easily accessible in real time to the right team members with custom views relevant to their function. Actionable visibility from NETSCOUT allows you to take full advantage of Azure capabilities.

Key Benefits
Accelerate deployments of services into Azure while assuring business continuity.
Achieve end-user experience objectives and swift issue resolution for application services with Smart Data and smart analytics from NETSCOUT.
Empower collaboration between enterprises and Azure as they work together to achieve business goals.
Quick time to value with easy to deploy and easy to manage approach of services available on Azure Marketplace.
NETSCOUT certified on Azure VMware Solution allows IT teams to accelerate workload migration with confidence. Read the blog to learn more about NETSCOUT on Azure VMware solution.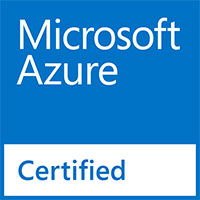 Azure Commercial and Government Cloud Marketplace
NETSCOUT is an Azure co-sell partner and now extends its offer to Azure Marketplace for Government Cloud (US) in the latest release for Public Sector, Government, Education, and other regulated customers.

Customers can deploy NETSCOUT software on Azure VMs using BYOL (Bring Your Own License) option to easily migrate to Azure
Visit Azure Commercial Marketplace for more information »
Contact NETSCOUT
NETSCOUT Support Information
Please visit NETSCOUT support page for details about Mastercare support
Bring Your Own License (BYOL) customers may receive NETSCOUT MasterCare support provided that they have an active NETSCOUT MasterCare Agreement.