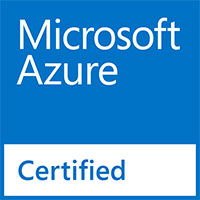 Get NETSCOUT on Azure Commercial and Government Cloud Marketplaces
The NETSCOUT / Microsoft Azure Partnership
Enterprise organizations are modernizing with a cloud-first strategy and to meet users' demands for a fast, seamless, and secure digital experience. Azure cloud solutions are designed to solve today's challenges and create the future. Azure uses secure storage, powerful compute services, and integrated data analytics to support distributed, connected applications, helping businesses cut time to market and improve customer satisfaction.
But migrating your applications from on-prem to the cloud takes several steps. Combining this with an increasingly complex infrastructure means tools that you use on-prem may not provide the service delivery and security insights needed to succeed in the cloud.
NETSCOUT® delivers end-to-end visibility to mitigate service performance issues, threats, and vulnerabilities in a complete Azure network monitoring solution. As you go on your Azure migration journey, reducing or mitigating business risk requires NETSCOUT turning network packet data into Smart Data and measuring your success along the way. NETSCOUT solutions deliver the information you need to keep your business moving before, during, and after migrating applications to Azure.
Solution Brief
Application Performance Management for Microsoft Azure Cloud
Visibility Without Borders Starts with NETSCOUT nGenius Enterprise Performance Management for Hybrid Cloud Environments
Key Benefits
Accelerate Deployments
Accelerate deployments of services into Azure while assuring application reliability and availability
Achieve User Experience
Achieve digital-user experience objectives and swift problem resolution with Smart Data and smart analytics
Fill the Visibility Gap
Fill the gap in monitoring visibility with innovative traffic mirroring capabilities with the NETSCOUT® nGenius® Cloud vTAP
Empower Collaboration
Empower collaboration between enterprise IT and Microsoft Azure teams as they work together to achieve business goals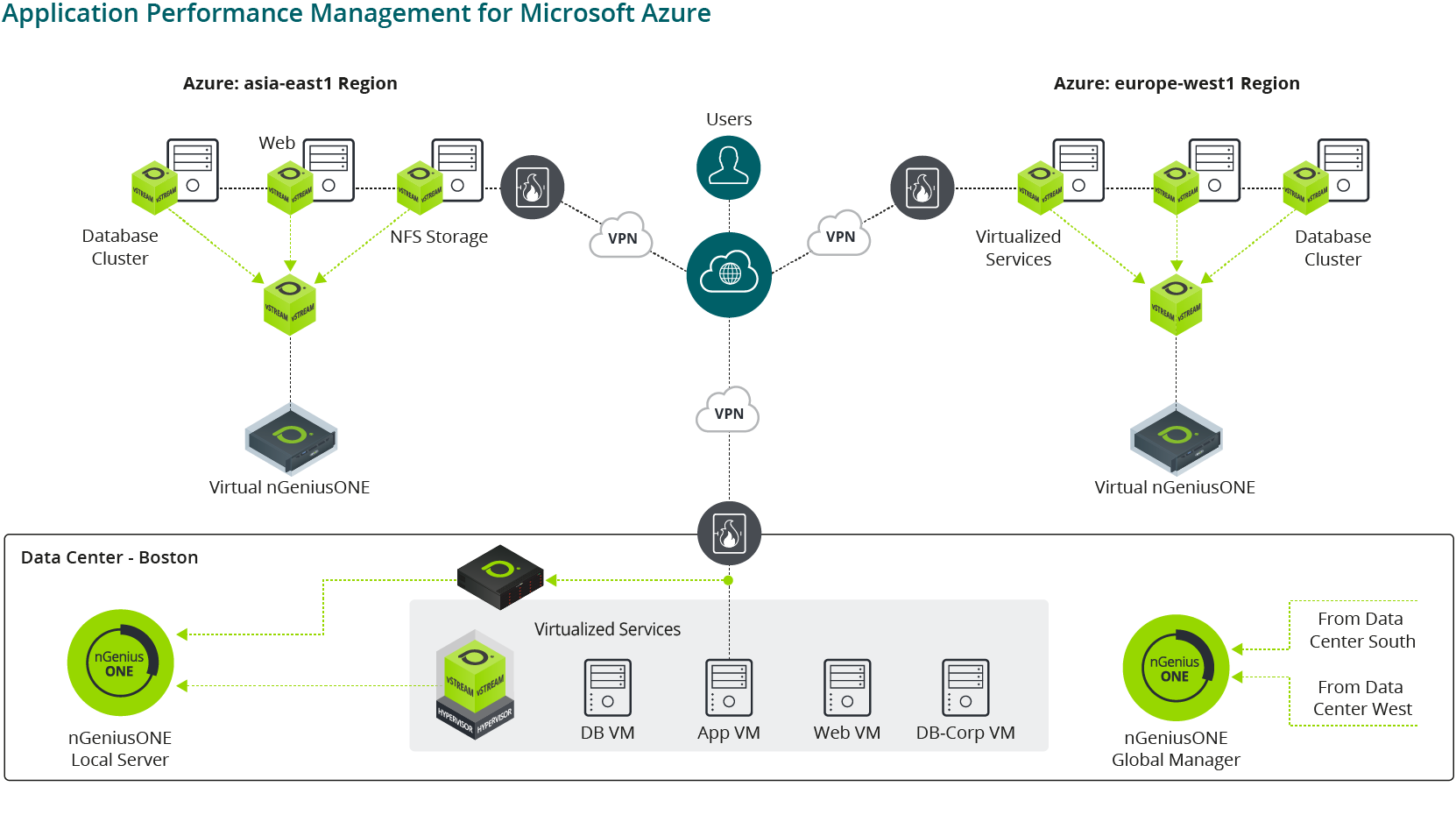 User Experience
NETSCOUT uses the industry's most scalable, lightweight distributed architecture to generate smart data. Through continuous monitoring and by capturing all wire data (traffic flows) traversing the hybrid cloud environment - performing simultaneous deep-packet inspection and real-time analysis – vSTREAM generates smart data at its point of collection. vSTREAM seamlessly operates with NETSCOUT's nGeniusONE solution to gain a centralized view into the performance characteristics of all infrastructure and application components and their dependencies across geographically dispersed data centers and cloud environments.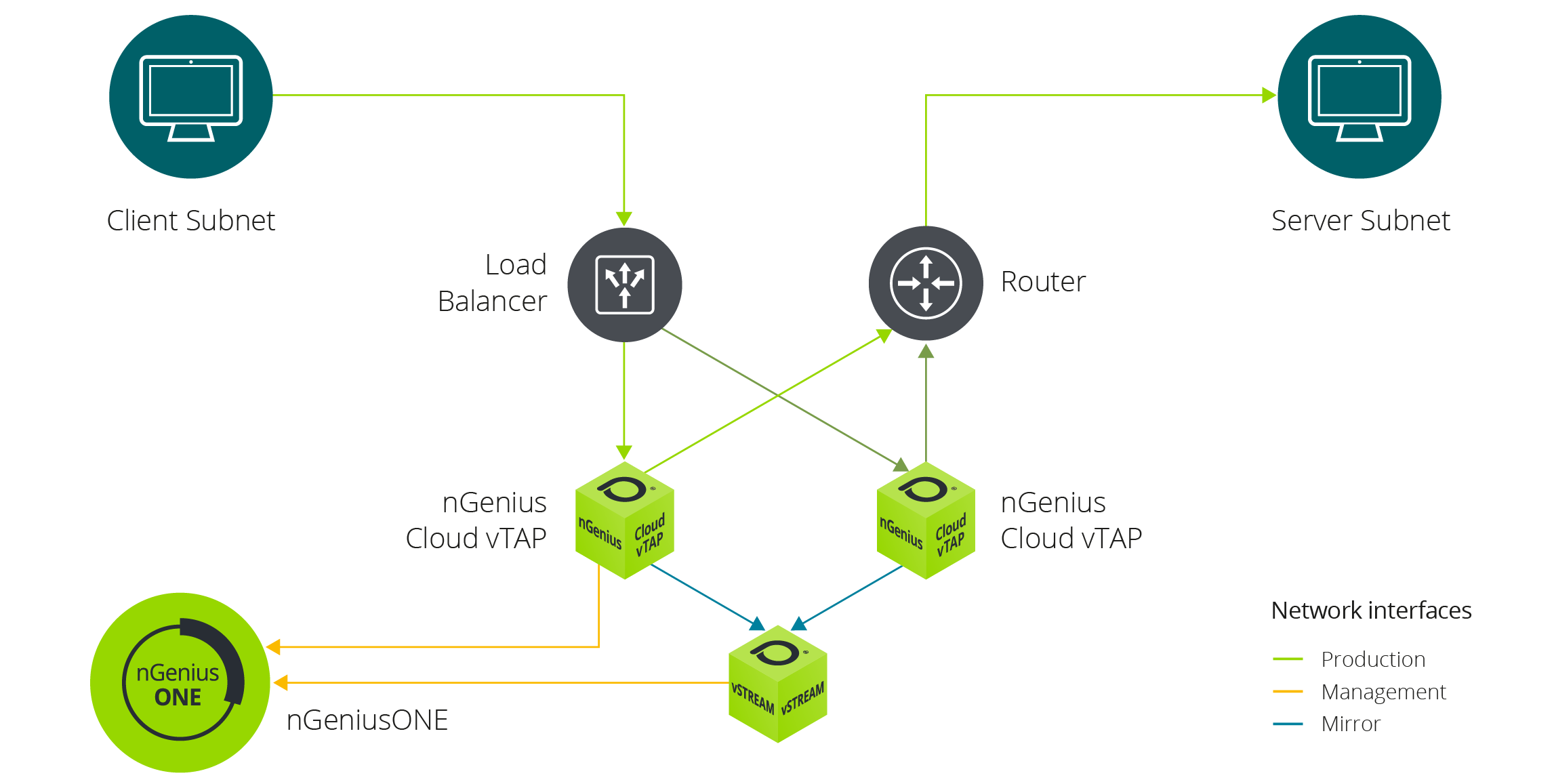 NETSCOUT delivers multi-purpose, real-time visibility and troubleshooting, with nGenius Cloud vTAP.  Typically deployed in pairs, nGenius Cloud vTAP receives traffic from an Azure Load Balancer for routing and traffic acquisition purposes and forwards a copy of the traffic to a vSTREAM® virtual appliance. The vSTREAM virtual appliance then performs traffic analysis using NETSCOUT's patented Adaptive Service Intelligence® (ASI) technology, generating Smart Data to forward to nGeniusONE® for further network and application performance analysis, views, and reporting.
In addition, NETSCOUT certified on Azure VMware Solution allows IT teams to accelerate workload migration with confidence. Read the blog to learn more about NETSCOUT on Azure VMware solution.
NETSCOUT solutions let you migrate workloads to Azure with confidence, providing a foundation for common situational awareness for NetOps, SecOps and other IT groups by monitoring a variety of availability, reliability, and responsiveness metrics - making them easily accessible in real time to the right team members with custom views relevant to their function.
NETSCOUT Support Information
NETSCOUT technical assistance provides different service offerings depending on the customer's license type.

Please visit NETSCOUT support page for details about Mastercare support.

Bring Your Own License (BYOL) customers may receive NETSCOUT MasterCare support if they have an active NETSCOUT MasterCare Agreement.