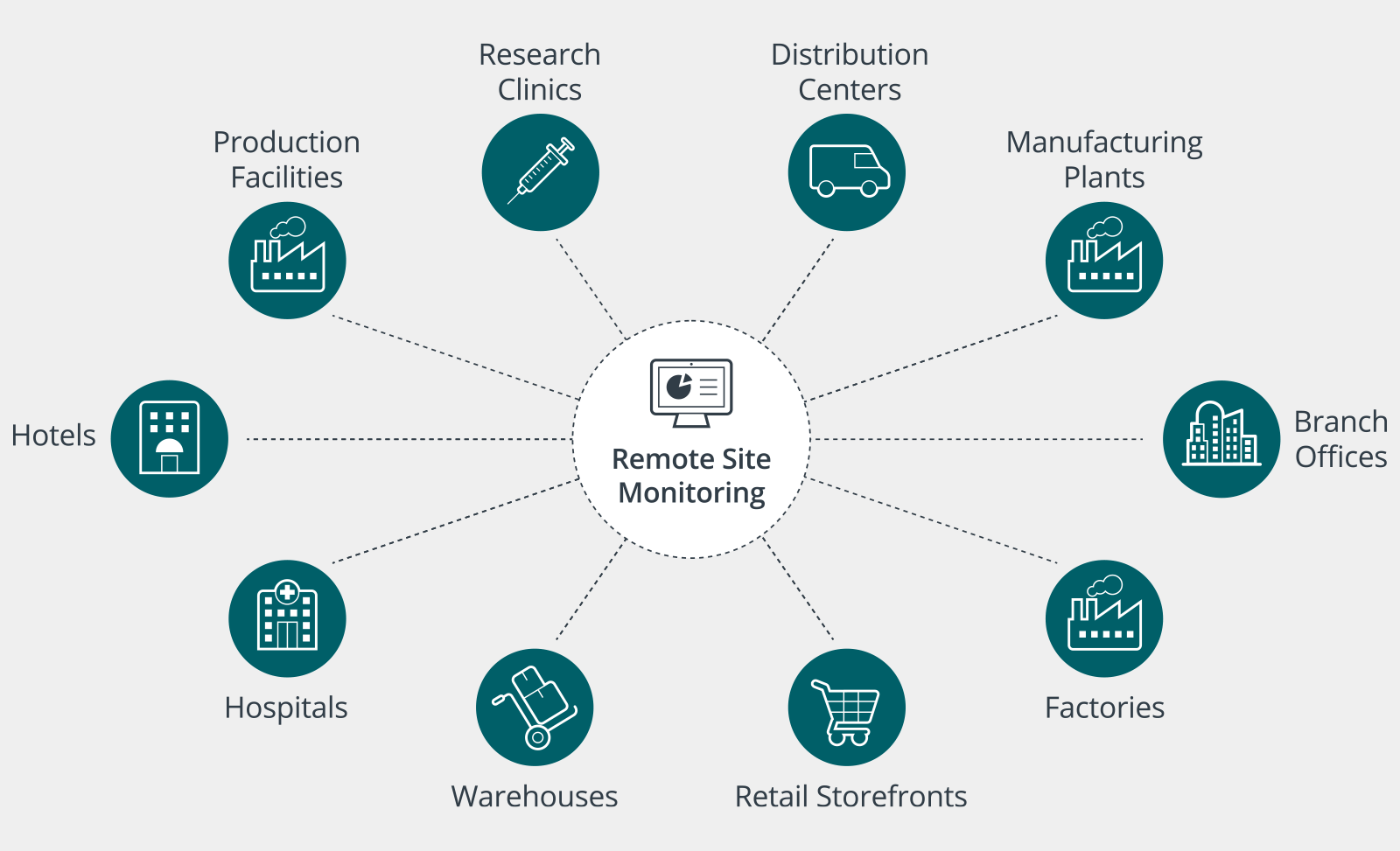 Enhanced Visibility to Power Remote Sites Everywhere
Remote site environments come in different forms like research clinics, factories and warehouses, sales and service offices, retail storefronts, branch office locations, manufacturing plants, and so many more. These remote sites require consistent connectivity and collaboration from anywhere, at any time – and no longer require traffic to pass though the data center. Digital transformations have impacted remote locations with the growing use of SASE, SD-WAN, SaaS and UCaaS services, and more.
This new layer of complexity emphasizes the need for end-through-end network and application performance visibility to power today's workforce. Remote network and application performance monitoring solutions provide much-needed assistance to IT teams who are not able to present physically at each remote site. To improve troubleshooting time, nGenius Enterprise Performance Management solutions reduce mean time to knowledge (MTTK) and identify the true root cause of slowdowns and degradations to quickly resolve issues before negative impact is realized. Simplifying this process is critical to maintain quality digital experiences and employee productivity in today's collaborative world.
White Paper
NETSCOUT Remote Site Visibility Improves Employee Productivity and Digital Experience Quality
Remote site environments come in different forms like branch office locations, distribution centers and storefronts, research clinics, hospitals, hotels, production plants, and so many more.
Proactively Monitor Remote Site Performance and End-User Experience
While working from remote sites anywhere in the world, employees expect high-quality digital experiences that are reliable and secure. With nGenius Enterprise Performance Management, organizations can continuously monitor, troubleshoot, and trend remote application and network performance issues.
Using Smart Data and deep packet inspection at scale, IT teams can gather real-time performance insights that will help improve user experience quality and overall employee productivity.
Continuously Monitor Remote Site Performance with NETSCOUT.