If Your IT Enabling Services Aren't Working Effectively, You Aren't Working Effectively.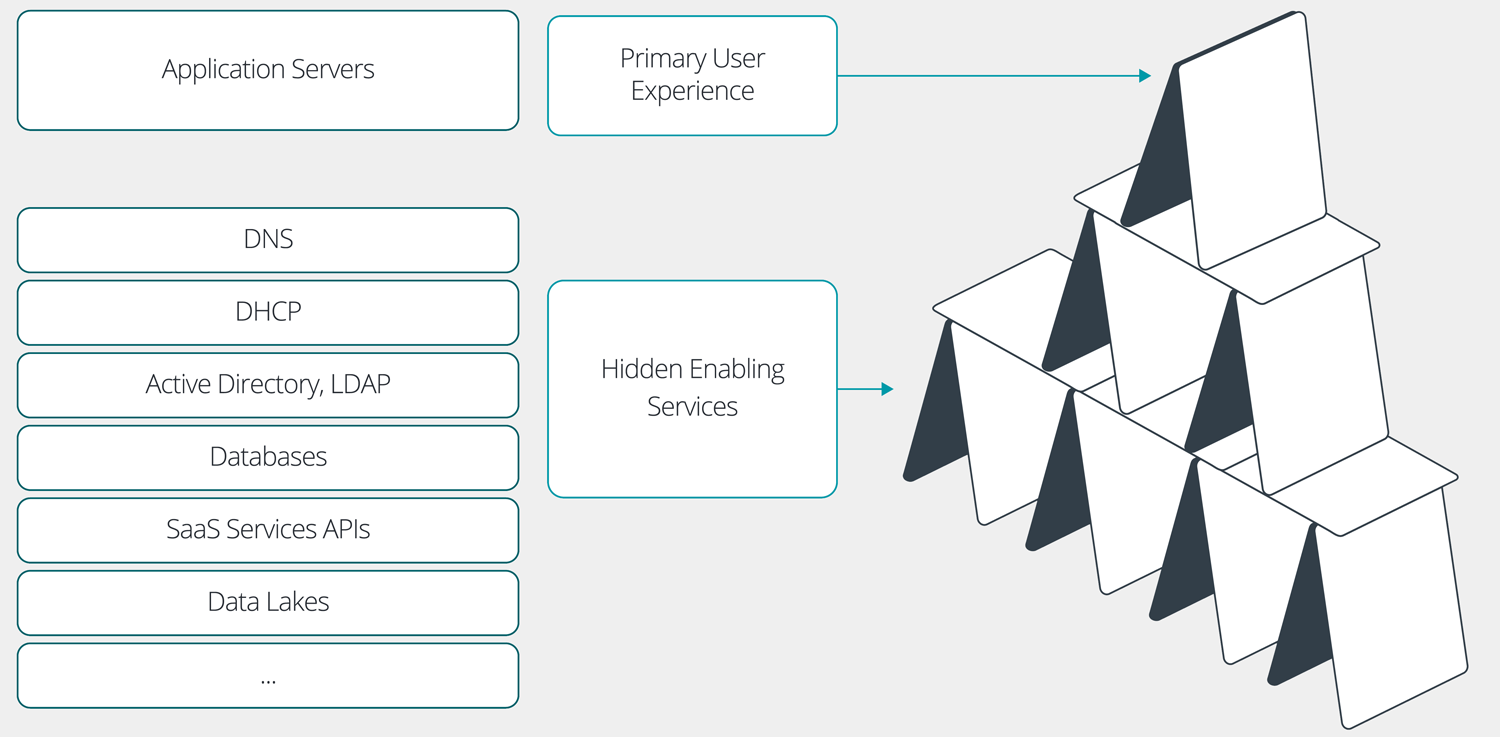 Problems with any enabling services have the potential to disrupt the operation of not just one, but several everyday applications. Without quality performance of these services, the applications that depend on them figuratively fall like a deck of cards (Figure 1).
nGenius Enterprise Performance Management solutions provide much-needed visibility to IT teams who need to evaluate performance, availability, and health of enabling services. Additionally, understanding the service dependencies necessary to deliver an application to the users helps reduce mean time to knowledge (MTTK) and mean time to resolution (MTTR).
White Paper
NETSCOUT Removes IT Visibility Gaps to Assure Performance of Service Enablers
High-quality network and application performance often focuses on assuring the most important business-critical applications. However, there is a supporting set of services that are necessary for any user, networking device, and/or application to simply operate. Find expert tips to improve performance of service enablers like DNS, DHCP, LDAP, and Active Directory in our white paper.
Monitor Performance of IT Enabling Services to Help Assure Quality Application Delivery
Application delivery has never been more complicated, which means issues involving service enablers need to be avoided entirely or resolved quickly. Monitoring performance of service enabling protocols like DNS, LDAP, DHCP, and Active Directory will help every application and network operate smoothly.
Service Enabler monitoring with the nGenius Enterprise Performance Management solution exposes unsuccessful interactions and reasons for poor performance often assumed to be in another part of the application stack. Proactive, deep packet inspection at scale provides the details necessary to assure performance of all your business applications.
Monitor IT Enabling Services with NETSCOUT