Roadblocks to Transportation Services' IT Success
Digital transformation is having a profound impact on the transportation industry! For airlines and airports, freight and commuter trains, over-the-road trucking, automobile rental, container ships, and other modes of transportation, customer expectations are driving new applications and services that are changing the way we purchase and use goods and services. All transportation channels are facing increasing pressure to deliver the enhanced customer experiences necessary to stay competitive. Some of the factors at play include: expanding air, freight, vessel, and vehicle fleets; maintaining uptime, responsiveness, and security of complex, high-speed reservation management systems, baggage and package tracking services, enhancing and expanding Customer Portals, Mobile Apps, Rewards Programs, and Web-based payment services. Transformative technologies are already here or just over the horizon, including self-service kiosks and apps, biometrics for more efficient security processing, vehicle-share and drone-based delivery services. Failure to adapt to this rapidly evolving environment could have serious implications for transportation companies, thereby putting IT in the hot seat to ensure the performance of vital infrastructure.
Supporting Transportation Services Through Improved IT Performance Management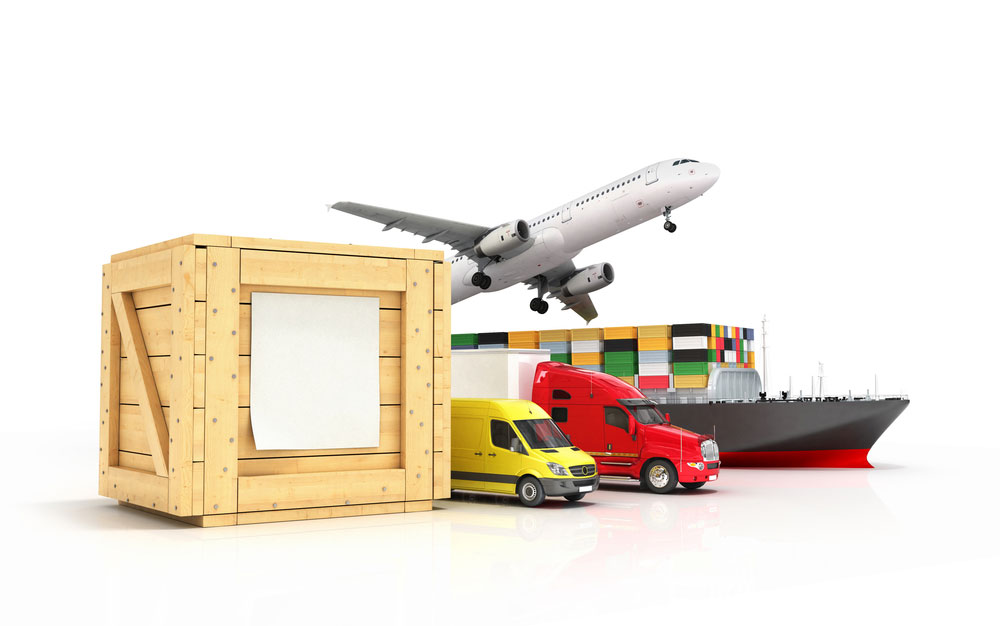 With today's digital economy bringing rapidly growing physical delivery demands, Transportation IT organizations are increasingly relying on the health of wired and wireless networks, as well as cloud performance, web-based services for reservations, ticketing and payment services, as well as Traffic Control and Delivery Tracking applications. IT teams must also ensure infrastructure can comply with relevant specifications, including Positive Train Control (PTC), Payment Card Industry (PCI), and U.S. Department of Transportation Intelligent Transportation Systems (ITS) standards.  
As a result of today's highly complex Transportation Services' needs, IT teams require:
Flexible, scalable service assurance platform capable of providing real-time, end-to-end performance visibility into all locations in the organization's complex delivery networks and applications upon which they rely.
Wire-speed responsiveness and real-time performance analytics to effectively react to the constant demand for faster execution and assurance that planes, trains, vessels, and vehicles arrive on time.
A vendor-neutral solution that enables IT resources to effectively address wired and wireless environments, converged network and cloud, application, and UC&C performance requirements and assists organizational efforts to meet standards compliance.
NETSCOUT's Service Assurance Solutions Shift Transportation IT into High Gear
Let's be honest; the IT world is changing nearly every day and the only thing you can count on in the future is continued change. This means the solutions you rely on to ensure that your services and applications are reliable must be able to adapt with your ever-changing environment. That's where NETSCOUT can make a difference.
Whether you operate physical appliances to monitor traditional workloads or measure the performance of virtualized or 3rd party hosted systems, NETSCOUT software solutions and hardware-independent architecture are designed to operate in your environment of choice. We support physical systems, virtual systems, commercial-off-the-shelf (COTS) implementations, as well as private, public, and hybrid cloud.
NETSCOUT leverages the best source of visibility into your complex and geographically dispersed hybrid cloud environments by focusing on wire traffic.
Our patented Adaptive Service Intelligence (ASI) technology analyzes traffic at the packet level to provide proactive service assurance.
Many of today's leading Transportation Services organizations rely on NETSCOUTS's unique combination of performance analytics and visibility to address continuous performance management demands, including:
Assuring a secure, high-quality passenger experience with reservation, payment, baggage/package handling, PTC, and contact center services through improved visibility and in-depth performance analysis
Transforming voluminous wire traffic and NetFlow data into smart data for smarter analytics to reduce risk of poor service performance throughout the IT infrastructure
Providing wired and wireless visibility into cloud environments to reduce troubleshooting time and optimize service levels from vendor partners
Providing a real-time Service Dashboard with integrated service alerting that enables proactive problem solving and mitigates problem escalation for reduced mean-time-to-resolve (MTTR) cycles
Presenting views of network capacity utilization and performance analytics required to plan for future needs based on past trends
Providing analysis of performance to help mitigate issues related to SLAs and standards compliance.
 
The transportation industry has unique challenges and IT has an increasingly important role to play in keeping vital infrastructure up-to-date and able to handle the demands of digital transformation.  
Learn more about NETSCOUT for Airlines and Airports
Service Assurance for Positive Train Control
The nGeniusONE Service Assurance platform proactively monitors and manages the inherent complexities in PTC in a cost-effective manner
Download PDF