Airline Stakeholders
Customers, Agents & Staff, and Flight Crews
The NETSCOUT solution provides visibility into the performance of components necessary for service delivery across the entire airline/airport experience.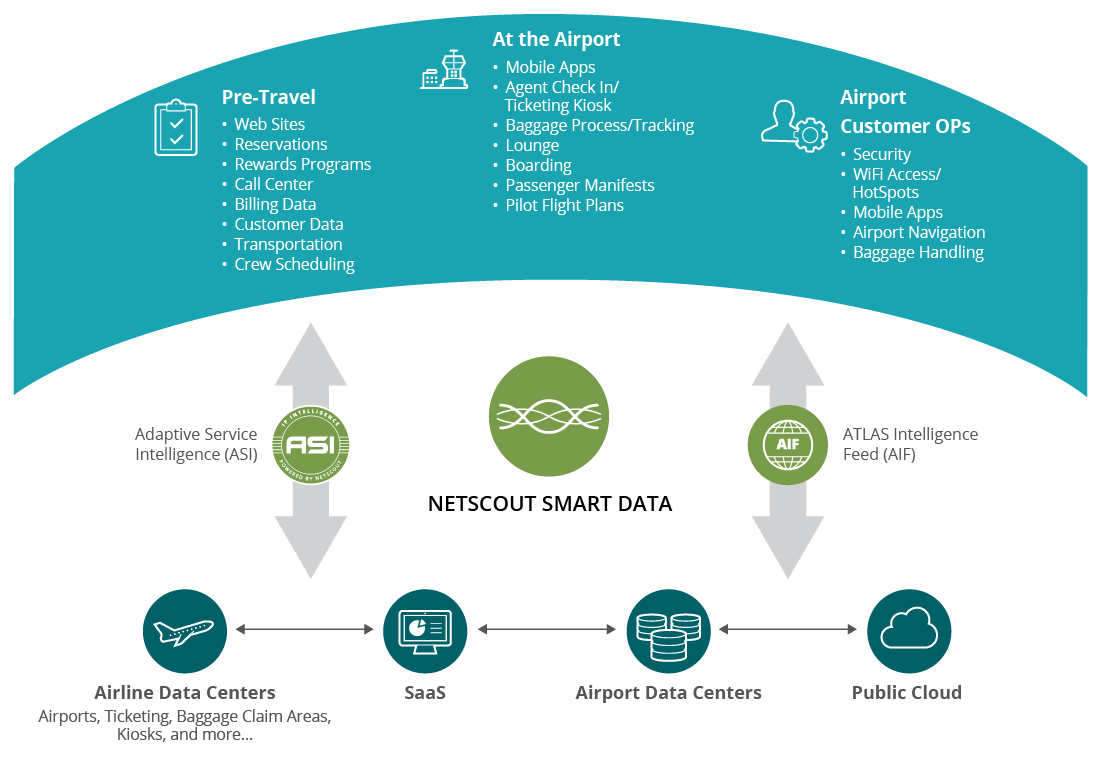 Aviation Focal Areas
NETSCOUT provides critical visibility to individual applications supporting airline services and business, including voice, video, email, and business applications for quality customer engagements.
Complex, global, multivendor networks, with data centers, contact centers, co-lo's and hybrid cloud environments require visibility without borders.
Aviation Security and Availability
Intelligent, automated, hybrid DDoS defense from NETSCOUT protects airlines and airport environments.
Solutions for Airlines & Airports
The NETSCOUT Visibility Without Borders approach for Airlines and Airports leverages the following smart data and analytics solutions.
Get Visibility into What Matters Most