Retailer IT Professionals Face Uphill Business Assurance Challenges
With today's ongoing digital transformation, even traditional brick-and-mortar retailers must embrace a hybrid of online, mobile/telephone, and in-store shopping options and customer support approaches in order to remain competitive. Retailers must balance two priorities – the business and their customers. Running the business requires prompt responsiveness for point-of-sale (POS) transactions, distributed inventory management, employee scheduling, and payroll, just to name a few critical services. Regardless of the consumer-selected business transaction or customer support channel, there are vital quality of experience expectations for those exchanges. Retailers are under increasing pressure to meet consumer preferences for easy, secure, and successful purchase and support experiences, all while balancing the retailer IT's own requirements.
Retailer IT must overcome the challenges of delivering services securely, with high availability, and across wired and wireless environments. They need to leverage all the benefits of high-speed, software-defined data centers (SDDC) and hybrid cloud services. E-commerce, web-based price checks, mobile applications, in-store coupons, and specials sent via Wi-Fi texts all have placed new and challenging demands on retailer IT organizations. Point-tools of yesteryear are futile at combating the business assurance paradigm of today. Powerful security and service assurance solutions are necessary to remain competitive and viable in this digital age.
The Importance of Meeting Retailer IT's Service Assurance Needs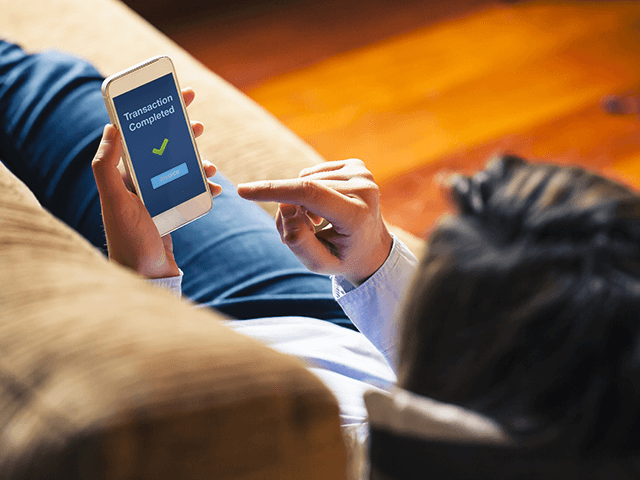 For retailers, the importance of ensuring availability of network resources and security of customer data cannot be understated. Critical concerns, such as revenue, customer loyalty, and cost management are at stake. Retailer IT teams require service assurance capabilities that include:
Performance management of overall the network, application, and Unified Communication & Collaboration (UCC) infrastructure supporting wire-speed transactions by POS terminals, credit cards, and gift cards, as well as associated communications with distributed inventory management systems and distribution centers
Network performance management across multiple physical and wireless retailer and partner locations, as well as the company's data centers
Safeguarding customer data and protecting corporate assets
Maintaining ongoing compliance with relevant standards, including the Payment Card Industry (PCI)
Maximizing the efficiency of often-constrained IT personnel resources
When these goals are met, retailer IT teams are able to help their companies achieve the intrinsic goals of maintaining the value of the corporate brand across all transaction types.
NETSCOUT's Service Assurance Portfolio Supports Retailer IT and CyberSecurity Needs
Let's be honest, the IT world as we know it is changing every day. And this means you need solutions you can count on to ensure that your services and applications are reliable and can adapt with your ever-changing environment. That's where NETSCOUT comes in. Whether you operate physical appliances to monitor traditional workloads or measure the performance of virtualized systems, NETSCOUT's hardware-independent architecture is designed to operate in your environment of choice. We support physical appliances, virtual compute and storage resources on-premises, virtual networking on-premises (SDN/NFV), SDDC, and public, private, and hybrid cloud.
Our software solutions can run across mixed environments and access compute and storage resources anywhere.
NETSCOUT offers true system-level visibility into all applications, infrastructure, and interdependencies, down to the subsystems and services that run on them.
With Adaptive Service Intelligence (ASI+) technology, NETSCOUT continuously monitors and processes traffic data at the source and generates truly smart data that can be analyzed in real-time or efficiently stored, using minimum necessary storage space for future analysis.
NETSCOUT's service assurance solutions provide retail IT organizations a holistic, granular view of network and application performance.
We drive efficiency and productivity initiatives to assure that all retail POS, shipping, and inventory services are predictably and consistently available over wired or wireless environments, as necessary.
NETSCOUT's service assurance and cyber security solutions provide retailers with critical capabilities, such as:
Holistic, end-to-end visibility into converged network, application, and voice/VoIP and video performance, allowing retailer IT to better manage network capacity planning, identify the source of dropped calls, and ensure website transaction responsiveness
Monitoring of both the architecture and performance management of critical multi-tier applications that enable customers to benefit from the best possible buying and customer support experiences
Wired and wireless analysis into cloud-based services to reduce troubleshooting time and optimize service levels from retailer partners, as well as identify Wi-Fi threats
Maintain PCI compliance of sensitive customer financial information over the network and provide end-to-end visibility into the performance of ISO 8583 credit and debit card transactions
Cyber security analysis for DDoS protection and advanced threat warning to provide retailers with a micro view of their network, enhanced by a macro view of global internet traffic and emerging threats through our ATLAS infrastructure
NETSCOUT also offers packet flow switch (PFS) solutions to provide optimized access to network wire traffic for business-critical distribution centers and provide data to deployed security and service assurance tools
Retailers that leverage NETSCOUT solutions benefit from the ability to protect customers and revenue resources, and introduce new technologies for high-quality experience and lower mean-time-to-restore (MTTR) services in a highly competitive market.
Products in this Solution
…
Case Study
Fact Sheet
Quick Look
Assuring Quality Performance and Availability of Retail Service
Today's consumers expect a seamless, personalized shopping experience in stores and online. NETSCOUT's solutions can help assure delivery of that service expectation with high quality data and real-time high quality analytics.
Download PDF
nGeniusONE Platform for Retail
The nGeniusONE platform assures omnichannel services supporting digital transformation in retail as they strive to support customers online and in stores.
Download PDF
Assuring Omnichannel Services in Retail Contact Centers
Omnichannel services are driving the digital transformation of the modern contanct center, transforming it from a call center to a centralized touch point for managing customer experiences
Download PDF
nGeniusONE Platform for CItrix in Retail Organizations
The nGeniusONE Platform provides real time analysis for visibility into both retail and business applications throughout the network.
Download PDF