Successful Digital Transformation Requires Proactive Service Assurance
With business success relying on digital transformation, pharmaceutical companies need a solution to provide service optimization, ensuring mission-critical applications are both available and performing well. Proactive management is critical to provide immediate indications of developing problems. The right service assurance solution must be capable of managing end-to-end services in complex multi-vendor environments where new applications integrate with legacy applications and supporting services such as LDAP and DNS.
When problems occur, IT teams need consolidated information and root-cause analysis across all these systems to support quick triage and problem resolution. Point tools typically don't work here as they lead to finger pointing and delays in addressing the issue. Without a flexible service assurance solution providing end-to-end management in these complex environments, extended detection, triage and resolution time would result and the business would suffer.
Digital Transformation Creates Challenges to Pharmaceutical Advancements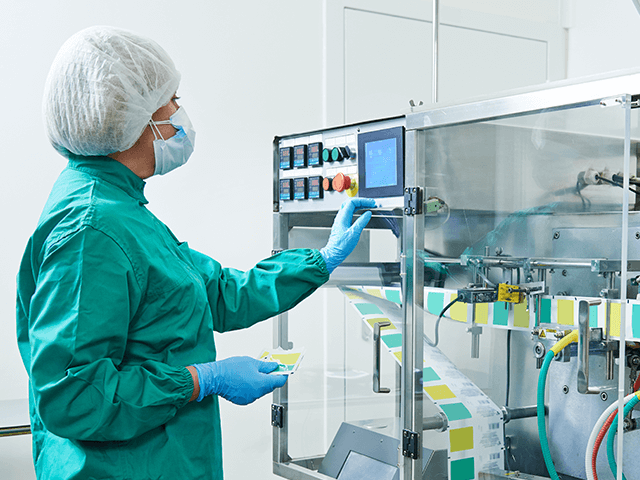 Pharmaceutical companies are taking advantage of digital transformation to accelerate development and remain competitive in a fast-paced environment. But with these advancements come significant IT challenges. In order to be competitive, pharmaceutical companies must optimize business performance throughout the entire business from Research & Development, regulatory and clinical testing, compliance, manufacturing, quality control, and customer relations, as well as marketing and sales. While large scale digital transformation helps resolve many of the business challenges, it creates a set of technology challenges in keeping everything running efficiently and securely. A few examples include:
Hybrid Cloud and new software-defined data centers (SDDC) deliver the storage and compute power necessary for complex R&D applications, as well as the ability to easily share data for research, regulatory testing, tracking and approval, clinical trials, and more. However, these systems must be kept secure and hybrid networks can be complicated to manage, particularly if they involve third-party vendors and service level agreements
Unified Communication and Collaboration (UC&C) enables more efficient and effective collaboration between distributed R&D facilities, as well as with partners, doctors, etc. Sophisticated Contact Centers are aiding customers in talking through dosages, drug interactions, and side effects, not to mention collecting valuable feedback from consumers. However, UC&C systems have many moving parts, relying heavily on the underlying wired/wireless environments, local and wide area networks, and are very susceptible to performance degradation
Newer technology in the manufacturing process, such as advanced Manufacturing Execution Systems and instrumentation with the Industrial Internet of Things (IIoT), enables more efficient manufacturing with higher quality products and the ability to track issues to specific batches. However, implementing this technology typically leads to complicated multi-vendor systems creating significant amounts of data, all of which must be managed
Prescription for Success: NETSCOUT's Solution for Optimizing Service Assurance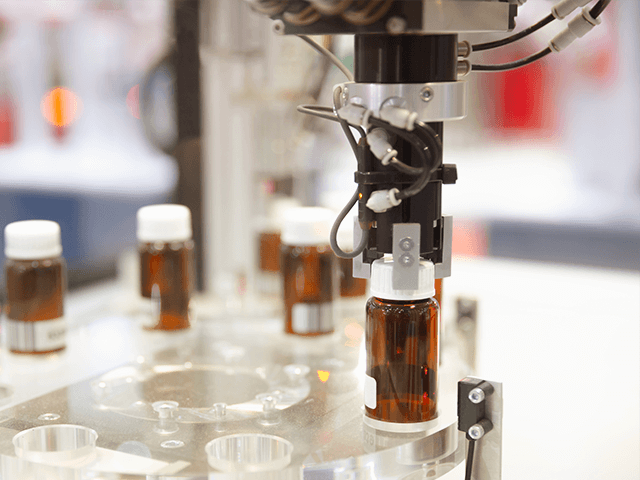 The rapid pace of change throughout the IT world has put the future of the pharmaceutical industry in the hands of IT professionals. This means you need solutions you can count on to ensure that your services and applications are reliable and can adapt with your ever-changing environment.
NETSCOUT offers true system-level visibility
NETSCOUT has the answers you need. Whether you operate physical appliances to monitor traditional workloads or measure the performance of virtualized systems, NETSCOUT's hardware independent architecture is designed to operate in your environment of choice. We support physical appliances, virtual compute and storage resources on-premises, virtual networking on-premises (SDN/NFV), SDDC, and public, private and Hybrid Cloud. Our software solutions can run across mixed environments and access compute and storage resources anywhere.
NETSCOUT offers true system-level visibility into all applications, infrastructure, and interdependencies down to the subsystems and services that run on them. With Adaptive Service Intelligence (ASI+) technology, NETSCOUT continuously monitors and processes traffic data at the source and generates truly smart data that can be analyzed in real-time or efficiently stored, using minimum necessary storage space, for future analysis.
NETSCOUT's proactive service assurance allows complete analysis and visibility of the multi-vendor business services used in R&D, regulatory testing, clinical trials, manufacturing, back-office, front-office, and those in the Cloud.
Pharmaceutical companies who have gone, or are going, through digital transformation will benefit from the value of NETSCOUT solutions.
We enable you to:
Implement end-to-end digital transformation projects with confidence, including hybrid Cloud initiatives
Support UC&C services across complex infrastructures to improve the quality of user experience for employees and customers
Track all aspects of the pharmaceutical release cycle, including research and development, testing, trials, introduction, quality assurance, and manufacturing while fully complying with government regulations
Provide wired and wireless visibility into Cloud environments to reduce troubleshooting time and optimize service levels from vendor partners
Achieve proactive and rapid triage of mission-critical service performance problems before they impact the business
The pharmaceutical industry has unique and complex IT needs, not all of which could be covered on a few web pages. That's why we invite you talk to one of our highly-experience subject matter experts to learn more about how NETSCOUT can address your specific challenges.
Digital Transformation in the Pharmaceutical Industry
The nGeniusONE platform provides Pharma organizations with a single-vendor solution to their digital transformation, hybrid cloud visibility, and Unified Communications performance challenges.
Download PDF
nGeniusONE for Pharmaceutical Application Performance Management
Today's pharmaceutical industry leaders are using nGeniusONE to support their digital transformation challenges, including moving applications to the hybrid cloud, expanding and migrating their data centers, and preventing exfiltration attempts on their Research & Development environments .
Download PDF