Free White Paper
Discover the Benefits of a Unified Packet Plane
IT is at the center of the universe, with all things going digital. As the network becomes increasingly important in enabling and driving business outcomes, ensuring network performance and security is imperative.
To do this, many organizations are deploying a unified packet plane, to remove the complexity associated with too many network monitoring tools or security systems in too many locations.
But how do you do this? And where do you begin? Take a phased approach, allowing you to identify your needs today and strategically enter onto the path of complete visibility and control.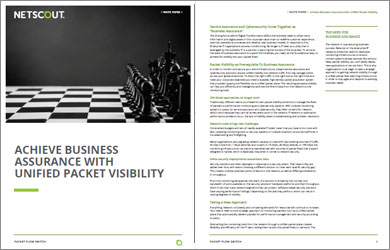 Optimize Your Network Monitoring
In our white paper Achieve Business Assurance with Unified Packet Visibility, learn how to move from SPAN ports and network taps into advanced functionality as together we:
Break down old silos of visibility

Achieve scale and remove complexity

Turn on inline security

Simplify operations
Join us as we unleash the power of Digital Transformation, while simplifying network operations and ensuring security. Download now.
Download Your White Paper
RECOMMENDED RESOURCES
Security Visibility for Dummies
Enable Business Assurance