Free Webinar
Get the Facts About Security Visibility
Explore how architecting a modern security visibility network infrastructure can help your business adapt to new threats, lengthen the usefulness of your current security system investments, and enhance uptime and availability to drive business assurance.
As security threats grow in scope and volume, you increasingly need to ensure complete and timely security visibility down to the packet level. Join Chad Russell, a leading cyber security expert and author of the 2017 "Security Visibility at Scale for Dummies," as we review the critical highlights from this popular guide.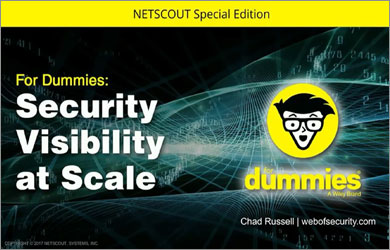 Achieve Complete Security Visibility
Attend the webinar to:
Understand security visibility basics
Learn the difference between supporting inline and out-of-band systems
Find out what's involved in optimizing packet flows
Review security visibility use cases
And much more...
This webinar is designed for network & security architects, network operations, and network security specialists. Watch now.
Recommended Resources
Packet Visibility at Scale