Free Webinar
Why do half of IT managers turn on less than 50% of their security features?
Increasingly complex network architectures make meeting performance requirements difficult. Add in the need for security, and it's no surprise that 77% of IT professionals end up cutting corners.
In its latest network security webinar, SANS uncovers the challenges introducing risk to the network and delves into what can be done to address modern demands on IT.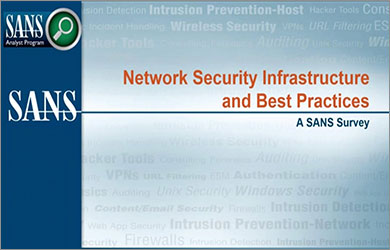 Optimize your network security infrastructure
Attend this session to learn about:
An analysis of emerging industry trends
Network security tips
Infrastructure best practices
Actionable next steps
Stay in the know and get the tools you need to succeed with this latest webinar from SANS. Watch now.
RECOMMENDED RESOURCES
Proof of Concepts: Streamlined
SANS Future SOC Webinar