Free White Paper
Key questions for evaluating packet flow switch security solutions
The threat landscape continues to evolve and the network must evolve with it. But keeping up puts pressure on inline security appliances and creates challenges with packet visibility. Fortunately, a packet flow switch can help scale inline security appliances and optimize packet visibility.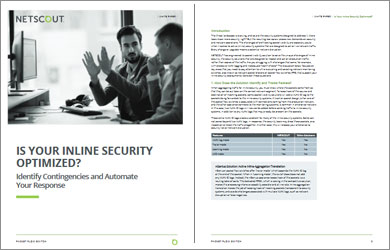 Your guide to a better packet flow switch deployment
This white paper outlines four critical questions to ask when evaluating security visibility solutions and includes:
A market comparison of packet flow switch solutions
Features to consider and why they matter
Use cases and examples to optimize your rollout
Evaluate packet flow switch solutions with confidence. Download the white paper now.
Download Your White Paper
RECOMMENDED RESOURCES
Learn About Packet Flow Switches
Inline Security Streamlined