Free Webinar
Evolve your security posture for the era of cloud computing and IoT
As recently as a few years ago, network boundaries were well defined. But a tsunami of new developments means that we have lost control over how and what is attached to the network. With technologies such as IoT, IIoT (Industrial IoT) and cloud impacting network visibility, security controls have become less effective.
This lack of visibility creates gaps in the overall network security of an organization, making it difficult to see attacks, let alone stop them within the company's network boundaries. This makes it imperative to rethink the network security architecture.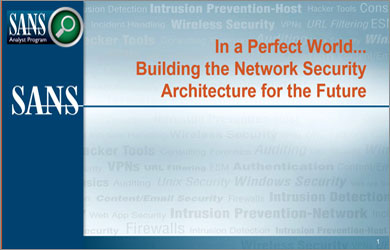 Learn how to evolve your security architecture for the new era of cloud and IOT.
View on demand and learn about:
SANS analysis of what's next for security operations
How to identifying the blind spots in the new network
The role of traffic visibility in establishing the new network perimiter
Cloud and IoT are redefining the network boundaries. See how this impacts your security operations. View now.
RECOMMENDED RESOURCES
LEARN ABOUT PACKET BROKER 2.0
pfsMesh Explained