service assurance
In a world with no off, service assurance is essential to business success. Our solutions provide enhanced visibility across all service tiers to ensure an optimal end-user experience. Get the tools you need to ensure your services and applications are reliable and adaptable in today's ever-changing business environment.

Security
NETSCOUT enables organizations of all size and network scale to mitigate DDoS attacks, perform advanced analytics, and share smart data-driven intelligence. Get visibility into the entire service delivery stack to detect threats faster and get the insights needed to secure the network.

Smart Data
Enhance big data analytics with smart data for critical insights into service delivery, business operations, and other vital business performance indicators. NETSCOUT Smart data provides real-time, contextual analytics based on 360-degree visibility across the enterprise.
" Covenant health improved customer experience and achieved a 3-6 month ROI with NETSCOUT's service assurance solution."
Art Jeffords, IT Architect, Covenant Health
guardians of the connected world
NETSCOUT is the world leader in service assurance with application and network assurance solutions, and security assurance with advanced DDoS and Advanced Threat (AT) Solutions.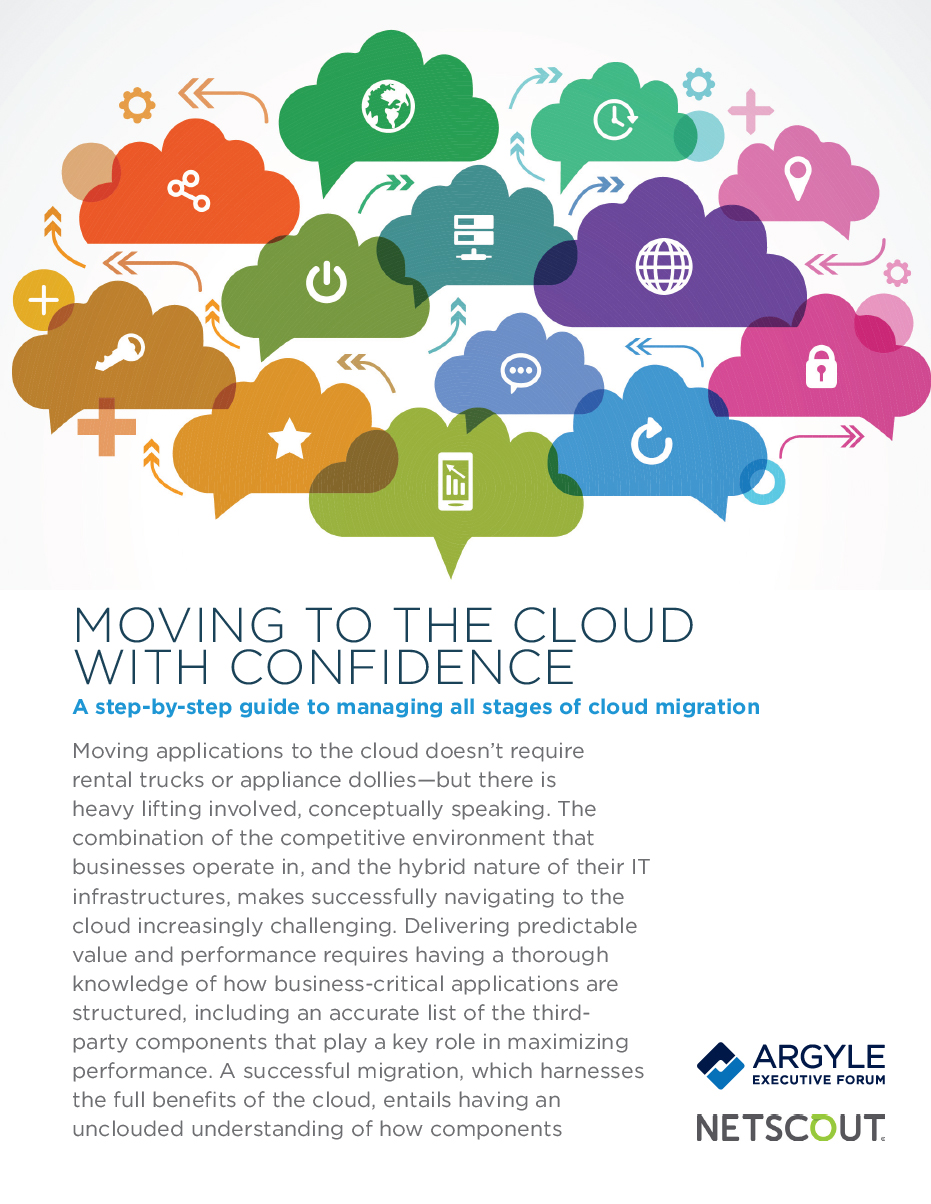 Understand how to manage all stages of
migration so you can move to the Cloud confidently.
Learn More