What is Digital Transformation (DX)?
Digital transformation (DX) is the widespread reengineering of business processes in the digital age. DX typically involves digital technologies used to revamp existing business processes or develop new ones. The goal of transformation is often to improve customer experiences, and allow organizations to meet changing business needs and market demands.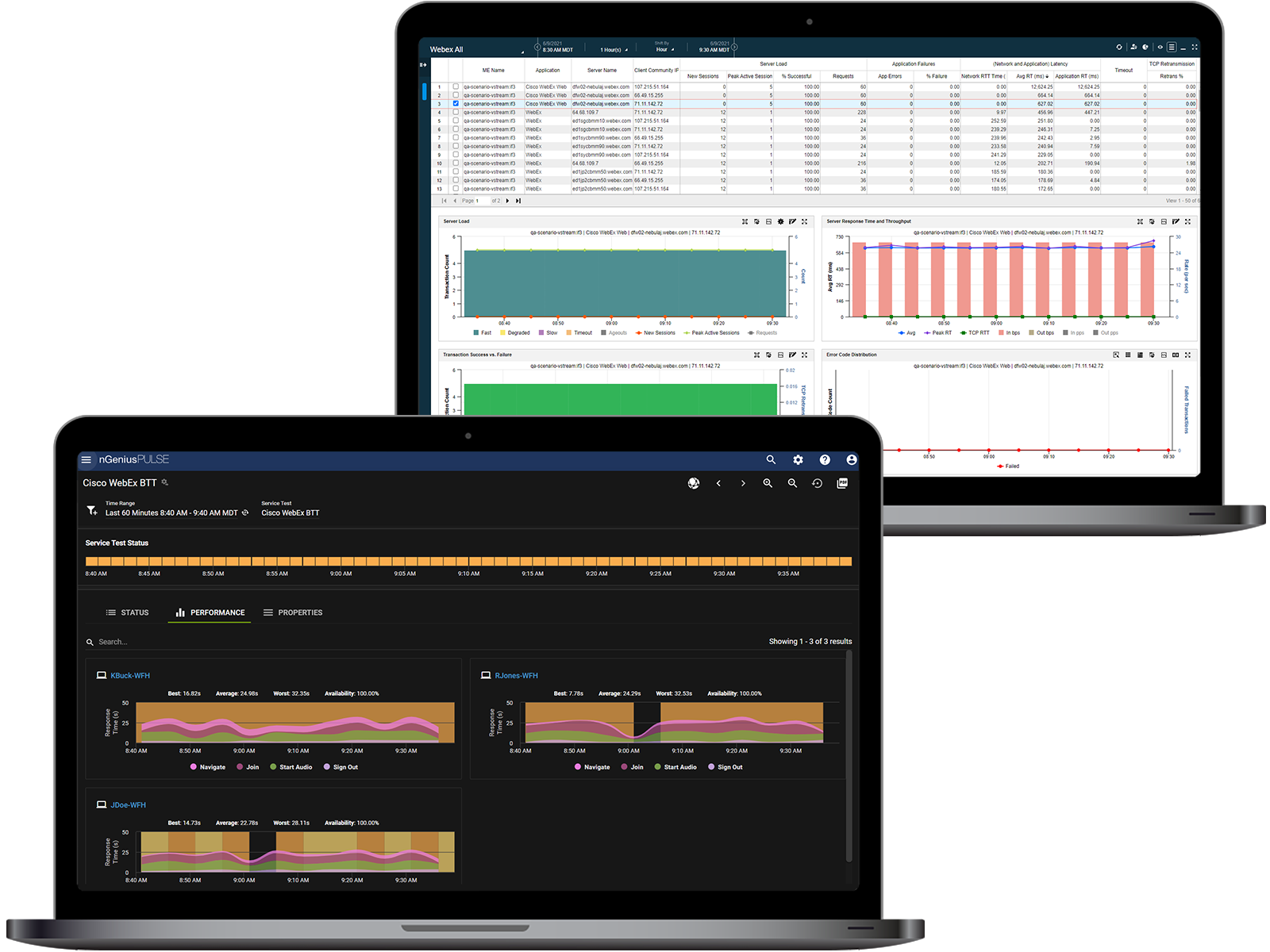 What is a digital transformation solution?
In today's digital era, organizations have progressively moved away from physical assets and embraced information and digital services. To accomplish this digital transformation, organizations are increasingly relying on DX solutions, which enable enterprises to accelerate service delivery and enable increased process automation.
NETSCOUT solutions deliver the vital information organizations need to keep businesses moving before, during, and after digital transformation.
What is the difference between digital transformation and cloud migration?
Cloud migration is the process of moving from on-premises (or co-located) infrastructure to a cloud-based infrastructure. Cloud migration can be an important enabler for DX, helping to drive innovation throughout an organization. The fundamental difference between DX and cloud migration is that DX is more of a strategy that harnesses technology to enhance services within an organization. Ultimately, the two are complementary.
Why migrate applications to the cloud?
As IT organizations embrace microservice applications, due to their ability to increase agility and scalability, the need to migrate these microservice applications to the public cloud also increases. For this reason, migrations to public cloud and adoption of Software as a Service (SaaS) have become key areas of focus for many enterprises. NETSCOUT visibility can help throughout these transitions to ensure quality user experience is maintained throughout the life of the project.
How to migrate applications to the cloud?
Successfully migrating applications to the cloud starts with holistic visibility into the performance of a business's current configuration. To migrate applications from data centers, companies use either lifting-and-shifting or refactoring applications into microservices, which are loosely coupled, small pieces of code, that require frequent communication. Maintaining visibility throughout the migration to the cloud with analytics and security helps assure the delivery of high-quality services.
It has never been more important to take control of application performance and solve service delivery problems quickly. Making this happen hinges on continuous monitoring everywhere in the service delivery infrastructure. NETSCOUT facilitates this with their cloud migration solutions
How do I migrate applications to Microsoft Azure?
As organizations migrate critically important applications to Microsoft Azure cloud from on-prem, several key steps should be taken. Because of today's increasingly complex infrastructures, on-prem tools are likely to be insufficient for delivering the service delivery and security insights required to get the most of a migration to intelligent cloud and take advantage of the intelligent edge.
NETSCOUT continues to develop and fortify its alliance with complementary solution providers, like Microsoft, helping to deliver the insights needed to ensure success before, during and after migration the cloud.
How do I migrate applications to AWS?
As users demand a fast, seamless, and secure digital experience, many enterprise organizations are turning to Amazon Web Services (AWS). AWS uses secure storage, powerful computing, and integrated data analytics to support a new breed of distributed, connected applications, helping businesses cut time to market and improve customer satisfaction.
To ensure migration success from on-prem to AWS cloud, IT professionals should ensure they have the necessary visibility and insights to properly manage increasingly complex infrastructures. NETSCOUT solutions deliver the end-to-end visibility needed to keep business moving before, during, and after migrating applications to AWS.
How do I migrate applications to Google Cloud Platform (GCP)?
As enterprises contemplate migration to the Google Cloud Platform (GCP), they should start by identifying which environments will be involved in the migration. In most cases, this might be an on-premises environment, a privately hosted environment, or perhaps another public cloud environment. To reap the full benefits of GCP in a hybrid cloud world, enterprises need to optimize application performance and security. Existing, disjointed monitoring tools limit the ability to see across borders between cloud instances and on-premises environments.
Enterprises running application workloads through GCP, need seamless, uniform, and vendor-agnostic visibility that does not begin and end at each physical boundary. NETSCOUT's application performance management solution for GCP provides actionable insights to mitigate application performance issues, threats, and vulnerabilities, so IT can get ahead of any problems and ensure a positive business outcome.
Digital Transformation Resources
Learn more about the NETSCOUT Digital Transformation Solutions