Shifts in data center transformation strategies and projects were unavoidable over the last year, as companies, employees, and IT organizations responded to the dynamic demands presented by the coronavirus pandemic. Acceleration in public cloud and SaaS adoption and migrations are key areas of focus for organizations in the coming year. NETSCOUT visibility can help throughout these transitions to ensure quality user experience is maintained throughout the life of the project. ​
Monitoring before, during and after application and workload transitions to cloud and co-los to ensure availability and agility of migrations​
Performance analysis of new SaaS applications to assure quality end-user experience​
Mitigate troubleshooting complexity across multi-cloud environments to reduce MTTR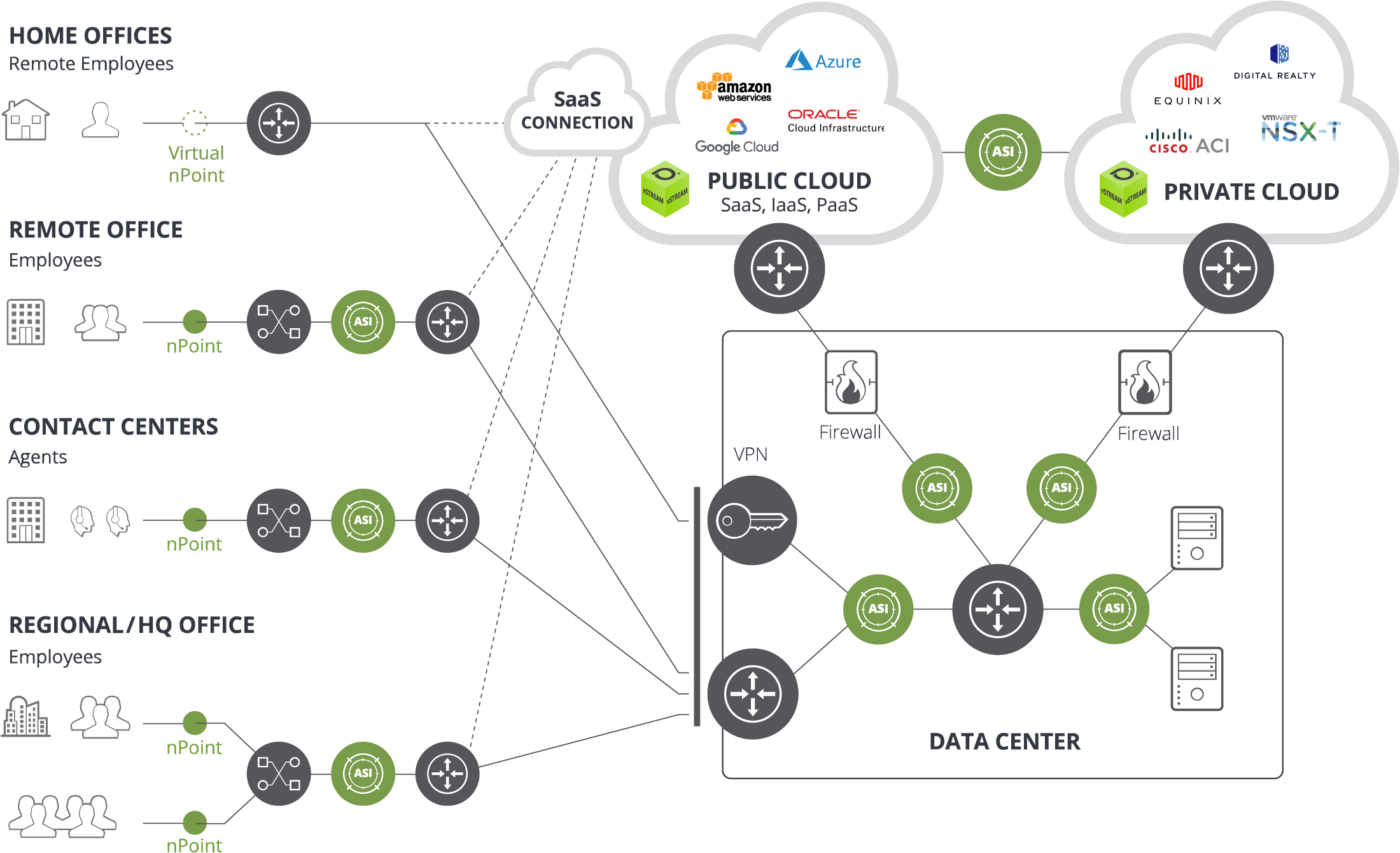 NETSCOUT Service Assurance Solutions
NETSCOUT's market-leading service assurance solutions combine to deliver benefits from our market-leading packet-based monitoring platform, nGeniusONE Service Assurance, with our award-winning synthetic testing offering, nGeniusPULSE, to assure network and application performance as well as to provide critical insights into end-user experience.
What is DX?
Digital transformation (DX) is the widespread reengineering of business processes in the digital age. DX typically involves digital technologies used to revamp existing business processes or develop new ones. The goal of transformation is often to improve customer experiences and allow organizations to meet changing business needs and market demands.
Contact NETSCOUT Today
To learn more about how NETSCOUT can help your company, speak to one of our highly-experienced subject matter experts.