Achieving a comprehensive monitoring strategy
The nGenius Collector 3400 series is a high-capacity appliance that collects consistent flow-based data from enabled routers and switches such as CiscoNetFlow, Juniper J-Flow, Huawei NetStream and sFlow.The appliance analyzes flow datagrams, generates key metadata and maps this information for display and reporting from NETSCOUT's NetFlow Analysis Solution for use in assuring the delivery of application services.
IT regularly faces the extraordinary challenge of data collection within an existing infrastructure of routers and switches. With NETSCOUT's highly scalable nGenius Collector, you can effectively and cost-efficiently collect readily available flow data from up to 5000 flow-enabled router or switch interfaces per appliance.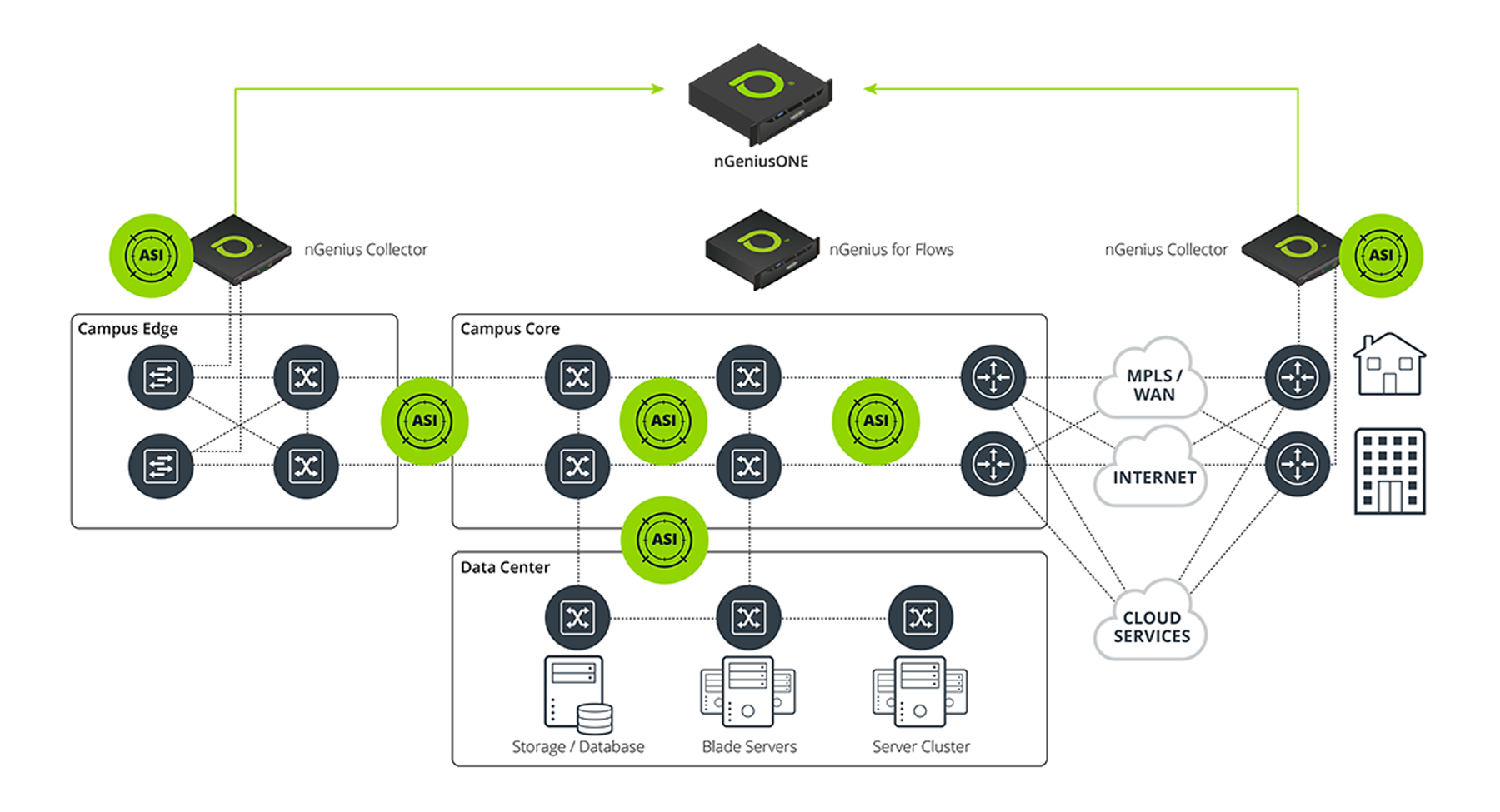 Benefits
Pervasive Network Visibility
Extend your network visibility beyond data centers and in remote areas of your network with Flow, Netflow, J-Flow information and MIB-II, IP SLA, and IPPING data based data.
Efficient Threat Investigation
nGenius Collector integrates with nGenius for Flows and nGeniusOne software for fast, easy analysis of Flow data for identification of threats.
Rapidly Analyze Packet Based Data
The nGenius for Flows solution analyzes Flow-based data, as well as MIB-II, IP SLA, and IPPING data gathered by nGenius Collector hardware and virtual appliances. Massive amounts of packet based data are turned into actionable insights.
We are solving a lot more problems with the nGenius solution than we did before we had it.
Fortune 500 Banking Institution