Pathology services are embracing digital technology
Analytical Software to Correlate Patient Data and Images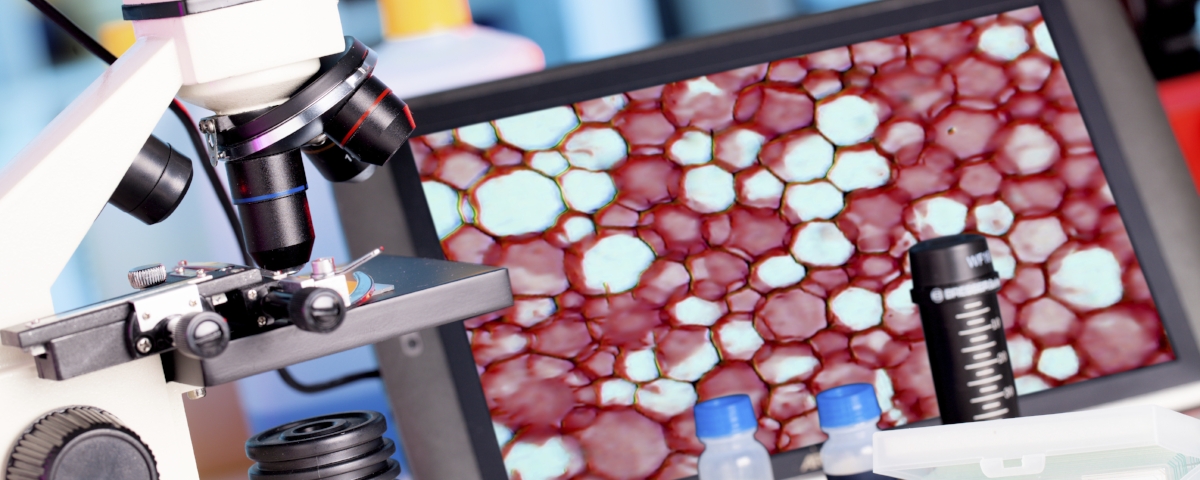 NETSCOUT's

take

...
Pathology is a critical part of the medical process. There are huge quantities of data that require analysis and, often, follow-up action. Infrastructure and applications add a level of IT complexity on one hand, but on the other, they play a big role in terms of agility and speed required to help manage and measure patient health. Without high-quality digital pathology services, health care would come to a halt. That's why the cornerstone of improving patient outcomes is not only data but assuring exceptional service performance and avoiding disruptions.
For pathologists the computer could soon become the diagnostic workstation, customized by the scientist to provide the resources to improve diagnostic outcomes, advise on treatments and monitor patient responses.
While medical science is a specialist area, it is not immune from the pressures faced by other workplaces. This takes the form of an increasing number of tests, and corresponding demand for faster, more-accurate disease diagnosis. These requirements, coming from both hospital managers and patients, can be better met through embracing digital technology. At the forefront of this is pathology. Pathology services play an important role in the study of disease, principally:
Pathologists diagnose our illnesses;
Pathologists screen us for congenital diseases, cancer and other conditions; and
Pathologists monitor the progress of disease and manage our therapies.
The vast majority of pathology laboratories still undertake manual procedures to reach a medical conclusion: these are tissue-based examinations performed using the traditional process of analyzing glass slide samples using a microscope. However, it is possible for much of this process to be automated. One such example is the IntelliSite ultra fast scanner. This is a high-throughput bright-field slide scanner that accommodates current histopathology requirements together with room for expansion. The device also speeds up the time-to-result by allowing preparations to be run overnight. The scanner has a storage capacity of 300 barcoded slides.
Other examples of the digital transformation of pathology underway include:
The scanning of histology slides;
The use of analytical software (instead of personnel) to correlate patient data and images;
The electronic delivery of patient information;
Sharing of digital information between hospitals, including having another pathologist provide a second opinion rapidly (so-called "telepathology");
Having secure data transmission to avoid security breaches;
Setting up files of images from past cases so that diagnoses can be cross-compared;
Establishing databases to assist with making medical decisions more quickly.
The digital transformation of pathology has several advantages. According to VisioPharm, digital technology has the potential to reduce subjectivity, improve diagnostic confidence and lead to more diagnoses being reproducible (an important step in reducing the risk of misdiagnosis ).
There are also signs that the rate of digital transformation is increasing. Growth in digital pathology imaging solutions is starting to transform how laboratories manage and interpret glass slides, taking the analysis and interpretation of histological images to the computer screen. The change is also being embraced by large health agencies, such as the British National Health Service. The transformation here has been explored in a companion Digital Journal article (see: "Digital First: Clinical transformation of pathology.")
This article was from Digital Journal and was legally licensed through the NewsCred publisher network. Please direct all licensing questions to [email protected].
As the digital transformation (DX) of pathology gains momentum, NETSCOUT can provide software-centric and application-agnostic visibility across the data center, hybrid cloud, and multi-cloud environments. Service assurance and security assurance solutions strip away the unknown and remove the guesswork, giving IT organizations critical information to drive decision-making and to solve problems faster. Find out more by watching this video:
~ Ron Lifton, Sr Solutions Marketing Mgr, NETSCOUT