Inscrivez-vous dès maintenant pour recevoir les dernières nouvelles de NETSCOUT en matière de continuité de service.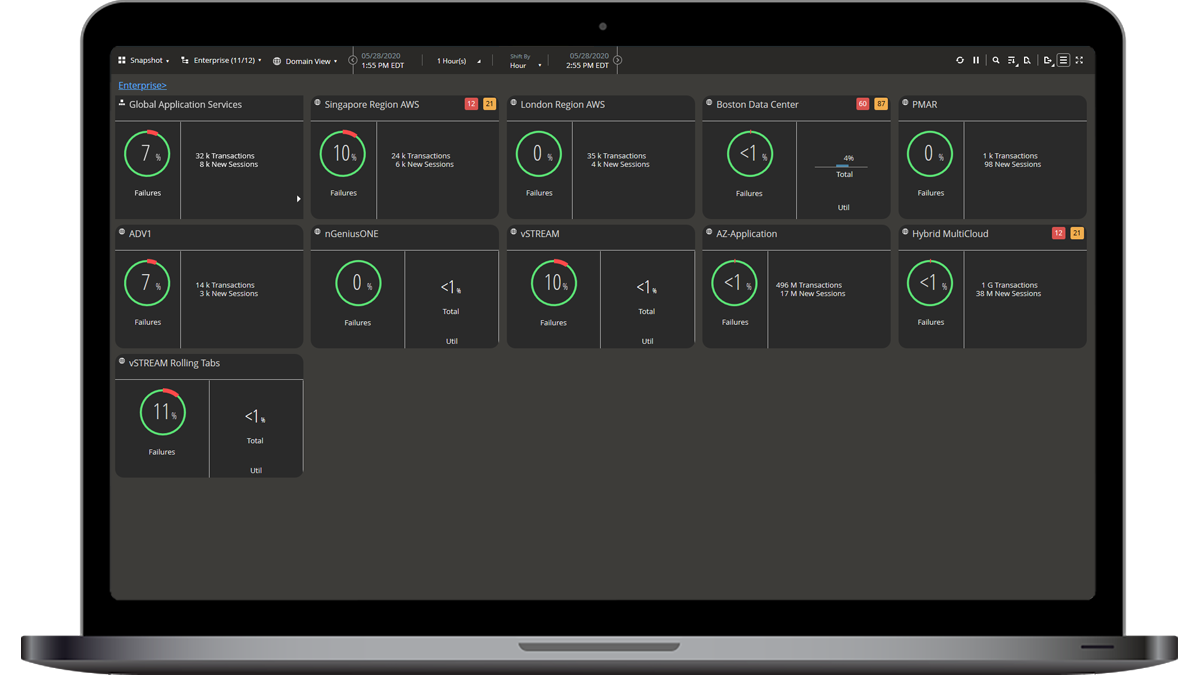 Las empresas están transfiriendo las cargas de trabajo de las aplicaciones desde sus centros de datos hacia las plataformas de nube múltiple y a los centros de alojamiento compartido, y han comenzado los nuevos servicios empresariales ya en dichas infraestructuras, para:
Promover la agilidad de la implementación de las aplicaciones dirigidas a los clientes
Mejorar la accesibilidad de los empleados a las aplicaciones internas, con el fin de aumentar la productividad de los usuarios
Añadir continuidad empresarial y capacidades de recuperación ante desastres
Convertir CapEx en OpEx
La necesidad de mantenerse interconectados también fomenta la migración a los centros de alojamiento compartido, pues estos ofrecen conectividad de alta velocidad desde dichas ubicaciones hacia los servicios en la nube, sobre todo en los servicios SaaS e IaaS. Los centros de alojamiento compartido también capacitan a los equipos de TI, para que les transfieran la administración de los centros de datos, y así puedan concentrarse en los asuntos empresariales clave. Datos empresariales sólidos de nube sobre el escritorio nGeniusONE
Quick Look
Visibility for Hybrid Cloud
The majority of corporate enterprises today have multi-cloud strategies that support revenue and customer enhancing business services. Greater agility in application introductions and service deployments can only be achieved with high quality service assurance.
Visibilidad sin fronteras
Con la visibilidad sin fronteras de Netscout, observamos todos los entornos de los centros de alojamiento compartido y de nube híbrida.
Migración a entornos de nube múltiple y a centros de alojamiento compartido
Para transformar su centro de datos, es necesario tener en cuenta la nueva forma en que las personas van a trabajar. Hoy más que nunca, la planificación ha adquirido un carácter fundamental, y las migraciones a los entornos de nube múltiple y a los centros de alojamiento compartido no se pueden retrasar, pues el personal trabaja de forma remota, y aún no se sabe cuándo cambiará dicha circunstancia.
Sin importar su enfoque, nGeniusONE proporciona una clasificación rápida de los problemas que afectan el desempeño en cada etapa de la prestación del servicio, desde las aplicaciones hasta las infraestructuras, las interdependencias y los servicios de escritorio, lo cual ayuda a que el equipo de TI reinicie los servicios para obtener una experiencia de anta calidad para el usuario final.
La visibilidad inteligente de NETSCOUT en los entornos de nube múltiple y los centros de alojamiento compartido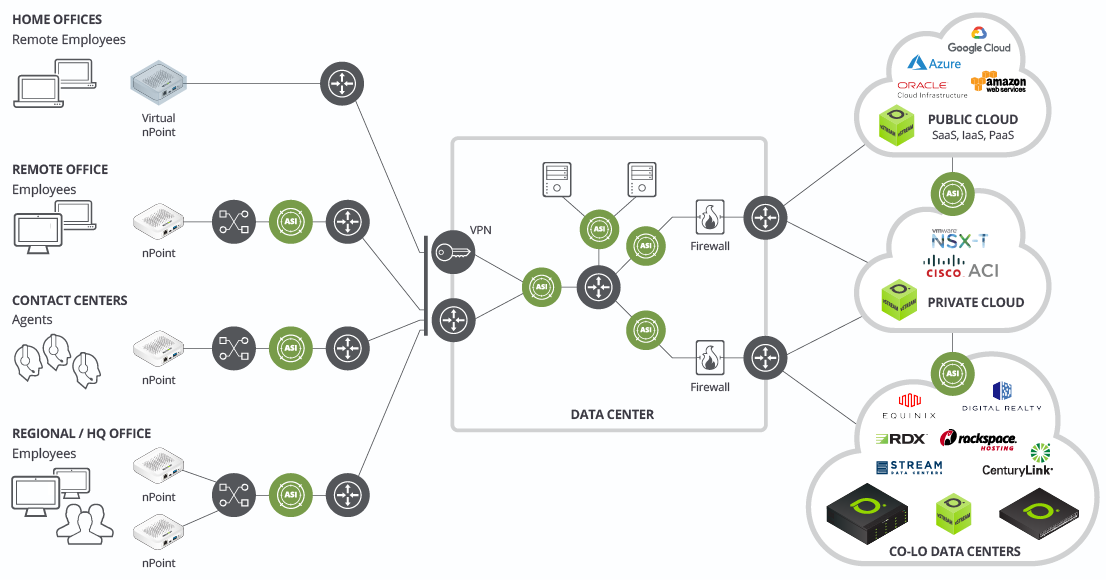 Póngase en contacto con nosotros para mejorar su desempeño hoy mismo.