Sign up now to receive the latest Business Continuity updates from NETSCOUT.
Seamless Visibility
Migrating to a software defined network (SDN) is a major transformation for any enterprise. SDN offers simplified management, security, provisioning agility, and improved data center economics.
However, pinpointing the root cause of disruptions in SDNs can be difficult if IT staff lack economical visibility or are using inefficient point tools.
Successful migration and ongoing operations will depend on overcoming a lack of visibility into application dependencies and user experience. Your bottom line depends on continuous availability and quality end-user experience; anything less, puts your business at risk.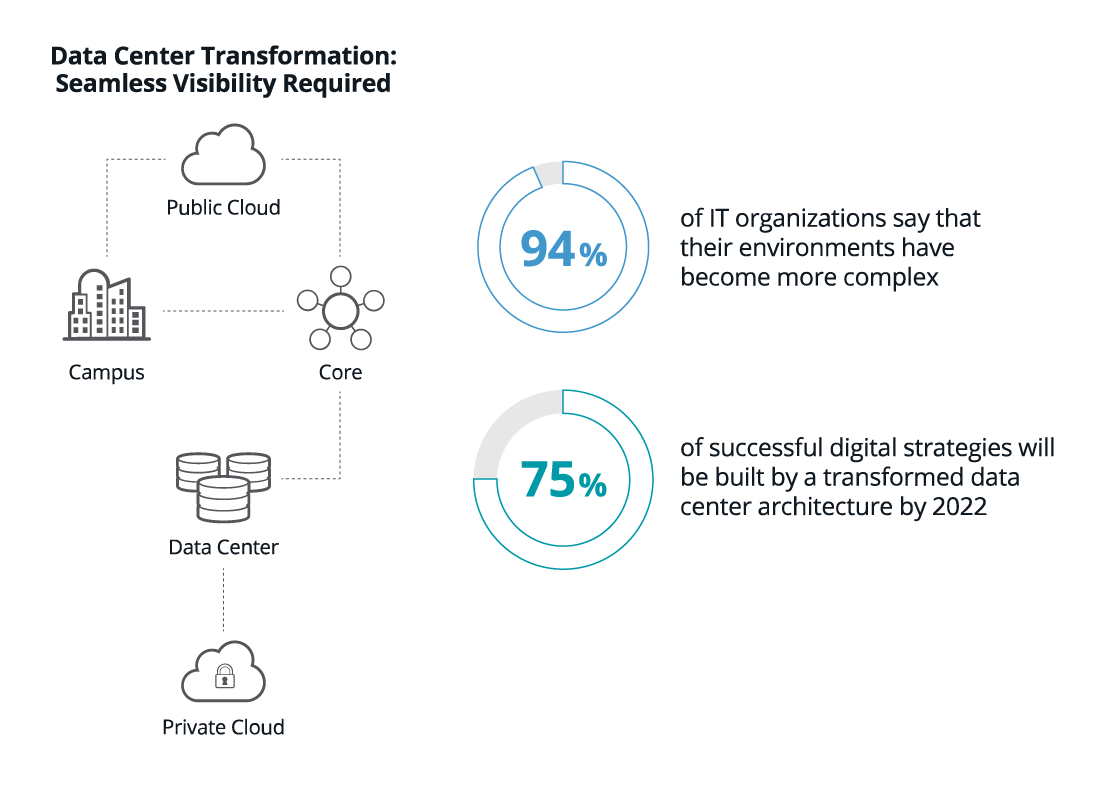 Case Study
Assuring Railway Data Center Transformation Success With NETSCOUT
See how one transportation company met the challenge of Data Center Transformation with NETSCOUT network monitoring and visibility before, during, and after transition.
The NETSCOUT Solution
NETSCOUT closes visibility gaps that enable you to maintain high quality and business continuity throughout your SDN transformation. The benefits include:
Visibility into real-time performance of applications and user experience while validating properly implemented security controls.
Understand the dependencies of an application and baseline its performance.
Achieve user experience goals and faster, more-dependable provisioning for applications deployed in SDN.
Faster resolution time of application and network issues with complete visibility into East-West, as well as North-South traffic.
Reduce deployment complexity and manual tasks.
End-to-End Visibility
NETSCOUT has developed a revolutionary solution to extend the power of Adaptive Service Intelligence™ (ASI) technology that takes packet analysis beyond traditional data centers and north-south traffic into virtualized environments to provide deep insights into east-west traffic. It provides seamless views that scale across your SDN deployment and alongside your hybrid-cloud and legacy data center environments.
The nGeniusONE platform delivers unrivaled end-to-end visibility into business services and provides contextual workflows to speed problem resolution. Through overarching views into the performance of applications and user experience, nGeniusONE exposes underlying service dependencies that help IT teams to more effectively manage health, availability, security, and user experience issues across SDN deployments.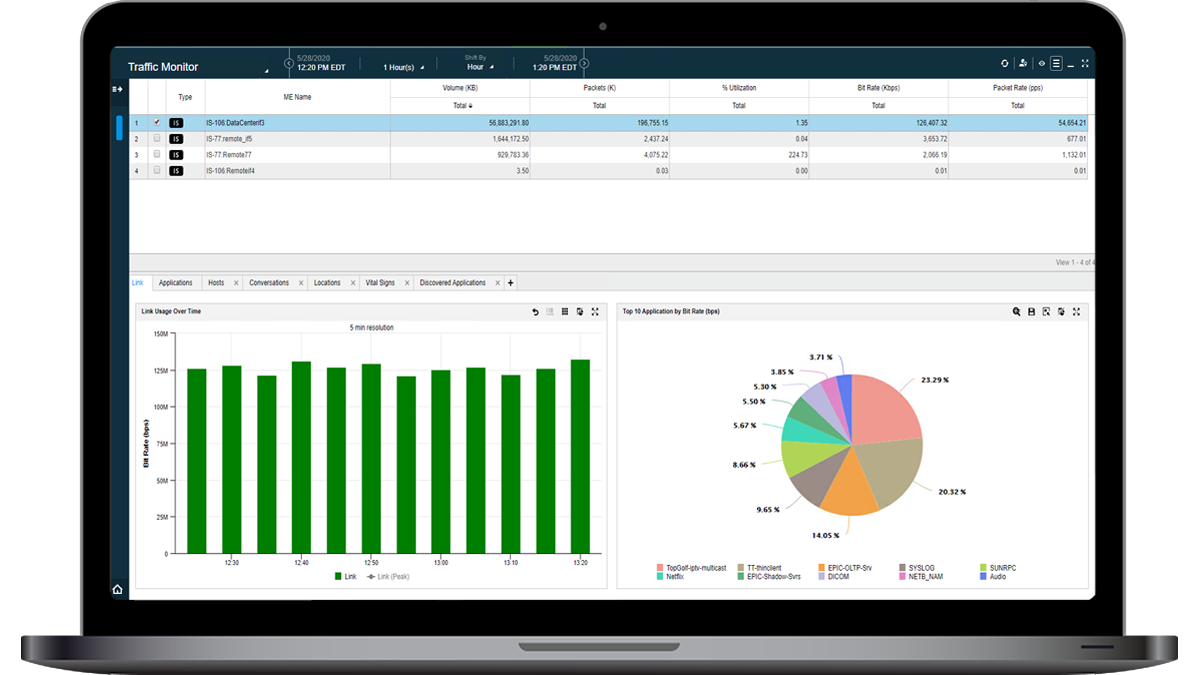 Contact us for end-to-end visibility today.