Cash In On Quality Retail Banking Services with NETSCOUT's Service Assurance Solutions
There's no denying that the IT world as we know it is changing every day. This means the solutions you rely on to ensure that your services and applications are reliable must be able to adapt with your ever-changing environment. When it comes to ensuring that your banking services achieve peak performance, NETSCOUT is the only choice.
Digital Transformation Challenges in Retail Banking Jeopardize Customer Confidence & Loyalty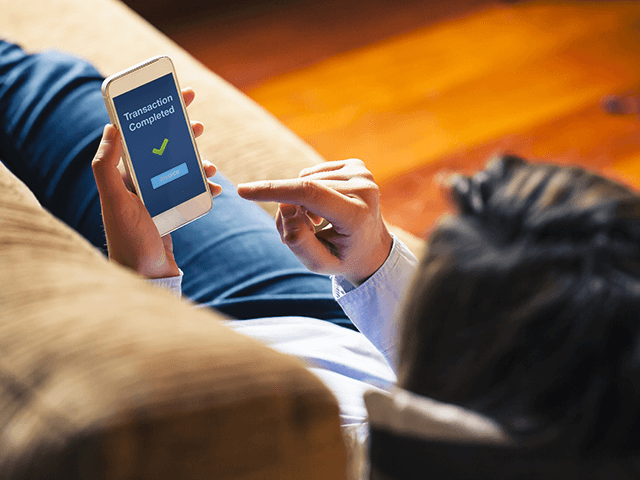 For retail banking, digital transformation is both a blessing and a curse. Modern retail banking IT is under tremendous pressure to minimize expensive, customer-impacting service outages of critical banking services. Service disruptions to online banking applications, teller apps, and all other key services threaten to erode customer confidence and loyalty. The business is literally on the line.
The ability to constantly and accurately surveil activity across IT systems and services, and then identify vulnerabilities is a daunting challenge, but a necessary one in order to maintain a quality customer experience for anyone using bank services. The need to ensure secure availability of customer banking services is one of the most critical objectives for both regional bank organizations and larger investment firms. In retail banking, competition to gain and retain customers is driving investment in mobile banking, mobile applications, virtual tellers, data protection, and remote services. The reliability of these services is key to success. Adding to the challenge banks face is the pressure to cut fees and comply with new regulations. IT organizations must also contend with challenges from acquisitions and mergers that require data consolidation and integration to ensure newly acquired customers receive as good or better service with their new bank.
Service Assurance in Banking Environments Makes Dollars and Sense
Simply put - customers expect online banking applications, teller applications at branch offices, treasury services, mortgages and other client services to be safe, available, and swift. Service disruptions and bottlenecks of any kind are completely unacceptable. Retail banks need the ability to intelligently extract the most meaningful metrics from their network environments for monitoring and analysis to avoid adverse impact to these applications and services. In the absence of intelligent and continuous monitoring, slowdowns and outages at the bank can very quickly erode customer confidence in their banking transactions and thus harm loyalty and revenue.
Driven by customer expectations in retail banking, the requirement for "always on" has now become an absolute imperative. Maintaining high-speed transaction processing throughout also drives IT programs and expectations. As digital transformation brings about promising new services, IT success will require innovative service assurance technology that delivers real-time, actionable, traffic-based intelligence, enabling banks to improve overall service quality and meet compliance requirements as well.
NETSCOUT software solutions and hardware independent architecture is designed to operate in your environment of choice.
Whether you operate physical appliances to monitor traditional workloads or measure the performance of virtualized systems, NETSCOUT software solutions and hardware independent architecture is designed to operate in your environment of choice. We support physical systems, virtual systems, commercial off the shelf (COTS) implementations, as well as private, public and Hybrid Cloud.
NETSCOUT knows the only effective way to monitor your complex and geographically dispersed systems, which often rely on different architectures and technologies, is by focusing on the packet. Our service assurance solutions and unique technology leverage sophisticated traffic-based technology to provide retail banking IT organizations a holistic view into application performance. This deep level of granularity, made actionable with advanced metrics and intuitive dash boarding, facilitates the rapid triage of availability and performance-related issues. NETSCOUT drives efficiency and productivity initiatives to assure that all bank products and services are predictably and consistently available to bank customers, be it over wired or wireless environments. Uniquely leveraging wire data, NETSCOUT's patented technology can quickly assess complex delivery problems related to business services, such as e-banking initiatives, back-end accounting systems, investment services, and branch automation systems.
We empower IT success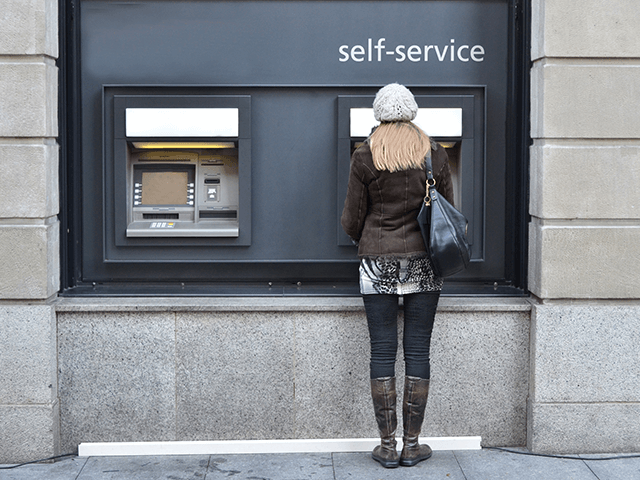 The ability to gain actionable visibility into end-to-end system behavior and infrastructures in modern banking provides IT with tremendous insight for speed-to-value. IP-intelligence exposed by NETSCOUT can bridge the gap across areas of the business, including branch offices, ATMs, Cloud services, and the global WAN. Continuous monitoring can also reduce overall IT costs of supporting, managing and maintaining highly available, high-performance application services.
NETSCOUT's service assurance solutions deliver logical workflows, session analysis and service level analysis of data center and Cloud-based services, which also accelerate the deployment success of application upgrades and roll-outs. When it comes to retail banking, we help you protect mission critical resources AND conduct digital transformation programs for a customer-centric delivery model. We empower IT success.
Products in this Solution
…
Case Study
Use Case
Quick Look
nGeniusPULSE for WAN Bandwidth Measurement
nGeniusPULSE for WAN Bandwidth Measurement
Download PDF