GeoSoft RAN / InfiniStream NG RAN
Data Collection for Iris Applications
The GeoProbe family provides comprehensive network monitoring and data collection across legacy and next-generation technologies for troubleshooting, business applications and intelligence layers.

Used By
Mobile and fixed line service providers for network monitoring, troubleshooting, service assurance and roaming applications.
The GeoProbe Family
The GeoProbe family of data collection entities offers service providers reliable, scalable, 24x7, high-capacity network monitoring capabilities. They may be deployed in a variety of combinations to cost-effectively support legacy and next-generation network technologies and services, with end-to-end views of network traffic.
GeoProbe G10: Address High Bandwidth Interfaces for Control Plane and Media Monitoring
The NEBS-compliant GeoProbe G10 platform features a distributed architecture optimized to handle high-volume IP traffic with native support for IPv4 and IPv6. The G10 platform features on-board stream-to-disk capabilities that support high-speed packet capture rates. Automated workflows facilitate installation and configuration tasks for reduced OPEX. Once deployed, scheduled group downloads streamline maintenance windows to ensure upgrade integrity. Support network traffic growth with the G10's field-upgradable modular design and extensible storage options.
GeoProbe GeoBlade: Elastic Software and Modular Hardware for Ip-based Technologies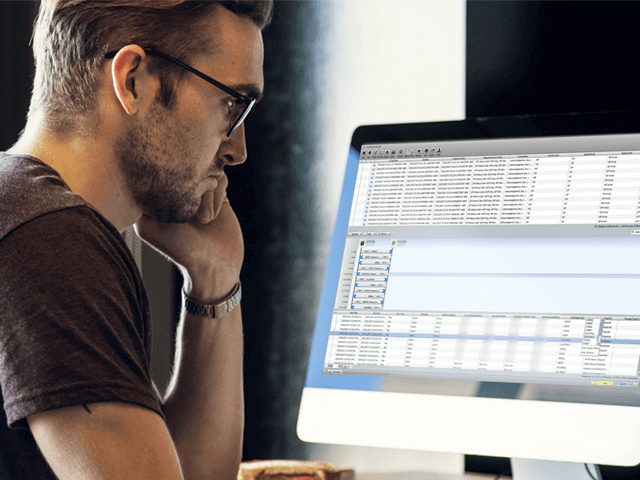 GeoBlade enables service providers to leverage highly customizable configurations for the tightest control over how network data is processed - by protocol and desired granularity. Mission-critical data is well-protected with automatic load balancing. GeoBlade efficiently evaluates packets, utilizing all available processors and bandwidth to enrich and summarize data at each processing step.
GeoSoft RAN: Scalable, Software-based Radio Access Network Monitoring
Software-based GeoSoft RAN extends visibility to service and network issues in the mobile access network. Offering traceport data collection for multi-technology, multi-vendor environments, GeoSoft RAN supports troubleshooting and optimization tasks for LTE and 3G access networks. Paired with Iris Session Analyzer (ISA), GeoSoft RAN enables end-to-end visibility from Core-to-RAN, for cross-department, cross-domain troubleshooting and performance monitoring.
SpIprobe 14U: Carrier-grade Hardware for Core Network Monitoring
Ideal for legacy SS7, GPRS/UMTS and VoIP networks, the SpIprobe 14U leverages ATCA technology to deliver a modular platform designed for the telecommunications industry. Benefits include high performance processing of growing traffic throughput, multi-protocol, multi-domain processing of control signaling and user content. The compact form factor scales gracefully to handle high line and processing rates with flexibility to address multiple technologies from a single platform. Deploy this high-density, small footprint architecture for significant cost savings and simplified operations and maintenance tasks.
Contact NETSCOUT
To learn more about how NETSCOUT can help you, speak to one of our experienced subject matter experts to address your unique needs and challenges. We've got answers. Contact Us