InfiniStreamNG
Our InfiniStreamNG (ISNG) appliance technology brings borderless enterprise visibility needed to manage business services wherever they reside – data center, cloud, virtual, and co-lo environments.
Benefits
Eliminate visibility gaps
Comprehensive view of real-time traffic across the enterprise
Patented ASI smart data
Provides context for service delivery, security, and business performance
Deployment options
Software and Hardware appliance options for any deployment scenario, integration with vSTREAM for expanded cloud, virtual visibility
Pervasive Smart Data source for NETSCOUT network, application, UC, business, and cybersecurity analytics
With ISNG software and hardware appliances, enterprises realize superior user experience, while also ensuring success of their digital transformation projects.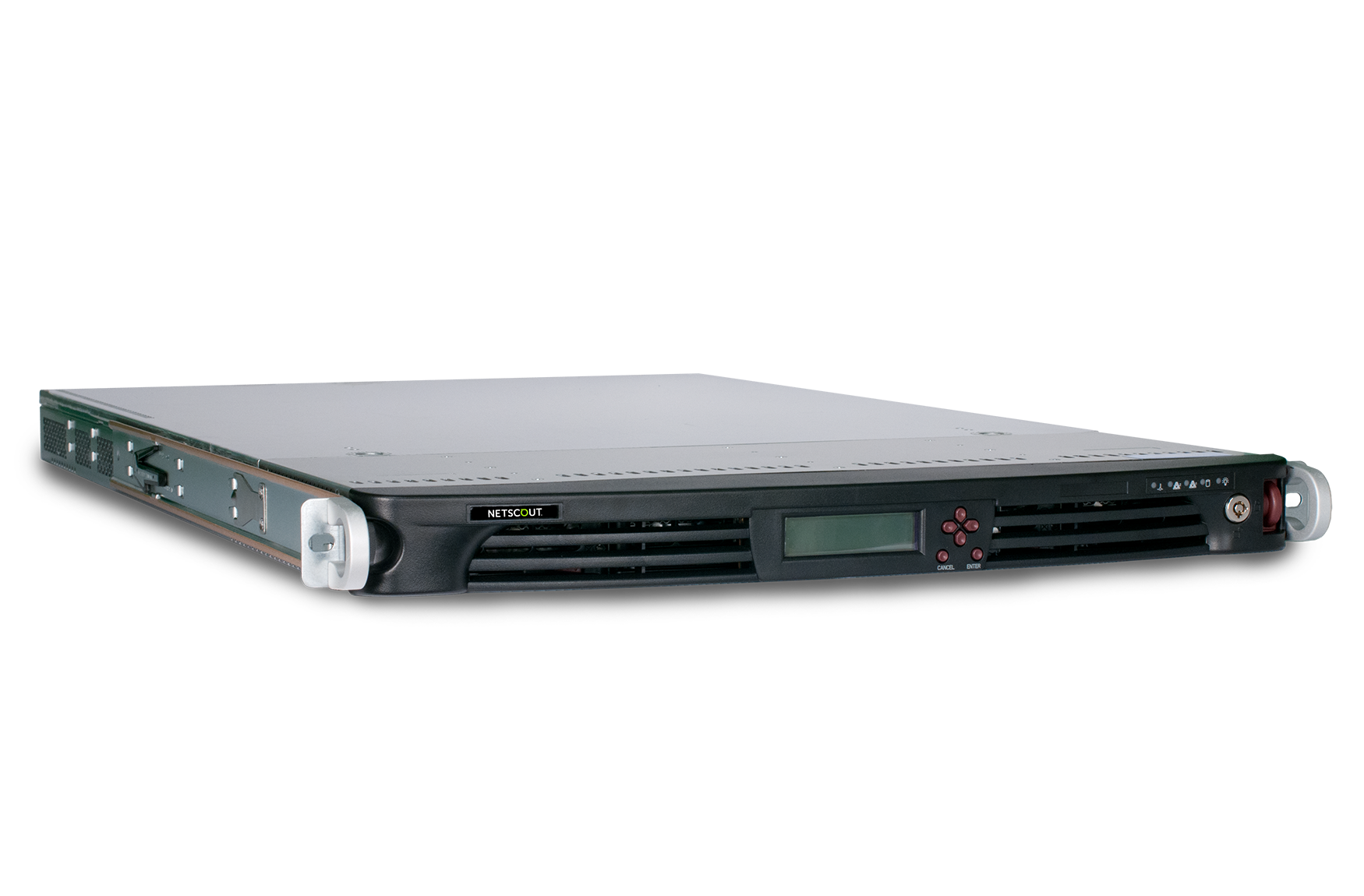 Features
Power of Smart Data

Generates smart data needed for successful digital transformation initiatives, including hybrid cloud, UC&C, wired/wireless/virtual networks, and digital application rollouts, as well as workload migration efforts.

Implementation Agnostic

Appliance models suitable today's next-generation networks and any environment, including enterprise, commercial, government deployments.

Agent-less, non-intrusive technology

Provides high-resolution, real-time visibility into packet data, automatically identifying thousands of protocols and applications

Extended data retention for compliance, cybersecurity requirements

Hardware and Certified Software appliances offer optional extended storage units
ISNG Appliance Models
ISNG software and hardware appliance options provide industry-best flexibility for strategic deployment throughout enterprise, government, and commercial networks.
Contact NETSCOUT Today
To learn more about how NETSCOUT can help your company, speak to one of our highly-experienced subject matter experts.