Melden Sie sich an, um aktuelle Informationen von NETSCOUT zum Thema Geschäftskontinuität zu erhalten.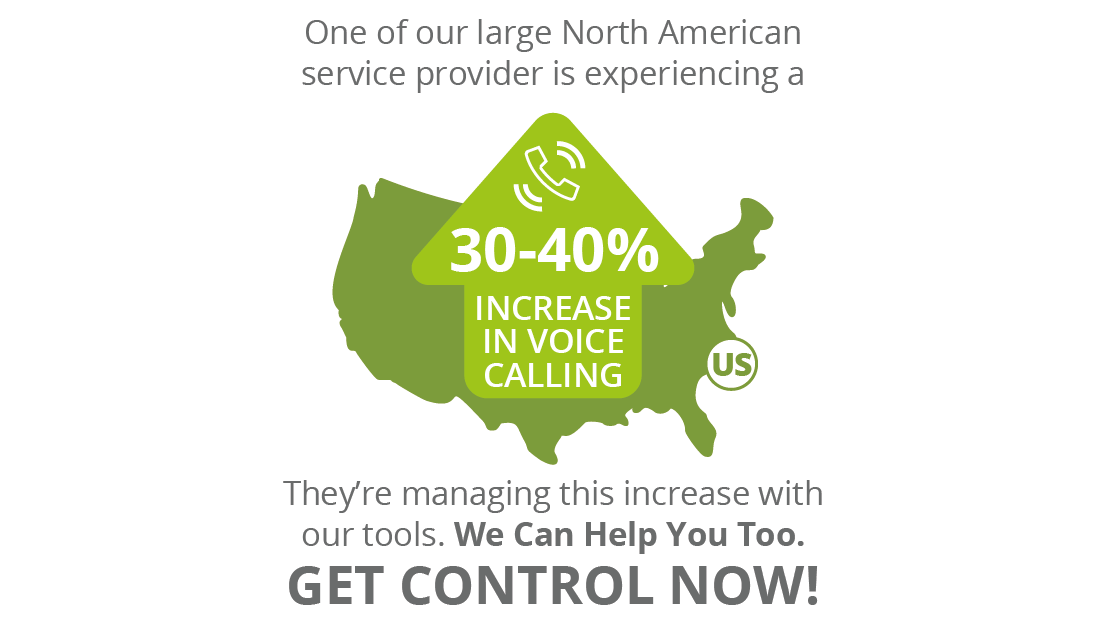 Im Rahmen der COVID-19-Pandemie melden Anbieter einen Anstieg von 30 Prozent bei der Nutzung der Netzwerkservices durch Anwender. Das lässt sich durch die gestiegene Zahl der Benutzer im Homeoffice erklären. Durch die neue Arbeitsplatzrealität muss der Performance-Indikator "Busy Hour" bei der Nutzung von Voice-, Daten- und OTT-Services neu definiert werden. Heute sind Anwender noch mehr als zuvor auf eine optimale Servicequalität und Benutzererfahrung angewiesen. Im Zuge der COVID-19-Krise nutzen Kunden bestimmte Services noch mehr als früher:
Video-Streaming – Youtube und Netflix
Soziale Medien – Facebook und Instagram
Videoanwendungen – TikTok und Qibi
Hier ist eine ausgefeilte Überwachungsstrategie erforderlich. Beliebte Services müssen schnell erkannt und verwaltet werden, um eine optimale Kundenerfahrung zu gewährleisten. Für eine zukunftssichere Strategie muss aber auch berücksichtigt werden, welche neuen Anwendungen und Services wichtig werden könnten, falls sich Social Distancing für längere Zeit etablieren sollte.
Success Story
Monitor Geo-Location for Benefit of Public Services
Clear, visual assessment of actual subscriber activity can ensure coverage around essential infrastructure and support compliance with shelter-in-place orders and reduced occupancy opening criteria during COVID-19.
Echtzeiteinblicke
Mit den Lösungen von NETSCOUT erhalten Sie Einblicke in Echtzeit zum Kundenerlebnis. Die Vorteile:
Metriken als Handlungsgrundlage
Wechseln Sie von einer übersichtlichen Ansicht zu einer Detailansicht, die die Grundlagen der Metriken sichtbar macht. Untersuchen Sie zum Beispiel die Performance von Endgeräten und Netzwerken, um Ursachen zu ermitteln, die Customer Experience sicherzustellen und den Net Promoter Score (NPS) zu verbessern.
Anwenderorientierte Ansichten
Verschaffen Sie sich einen Überblick über die Anwender-Experience und die von Anwender genutzten Services. Nutzen Sie diese Einblicke, um den Kundenservice zu verbessern und die Zahl der Anrufe beim Kundenservice zu reduzieren. Untersuchen Sie dazu die Aktivitäten Ihrer Anwender basierend auf Performance und Kundenabwanderung, um die First Call Resolution (FCS) zu verbessern.
Tools zur Reduzierung der Kundenabwanderung
Ein "Zufriedenheitsindikator" zeigt, wie Ihr Service von den Benutzern wahrgenommen wird.
Berichte für Entscheidungsträger
Überwachen Sie Ihre Services auf einfache und präzise Art. Verbessern Sie die Anwender-Experience mit speziellen KPIs und Executive Score Cards, um Kundenabwanderung aktiv zu reduzieren.
Die NETSCOUT-Lösung
NETSCOUT unterstützt Sie mit branchenführenden einheitlichen Lösungen wie nGeniusOne und nGenius Business Analytics unter Verwendung von Smart Data.
nGeniusOne, die hochskalierbare Service Assurance-Plattform von NETSCOUT auf der Grundlage der Adaptive Service Intelligence™ (ASI)-Technologie, unsere patentierte hochmoderne Deep Packet Inspection (DPI)-Engine, nutzt drahtlose Datenübertragung für Echtzeit-Kontextanalysen, um Probleme in komplexen Netzwerken und Serivces sowie mit Voice, Video, WLAN, High Speed Internet (HIS), Messaging, und OTT zu beheben. Ein Top-Down-Ansatz zur Vorselektion in der modernen App-basierten nGeniusOne's-Oberfläche und den entsprechenden Workflows beschleunigt die Problemerkennung, Subscriber Session-Analyse und die Fehlerbehebung.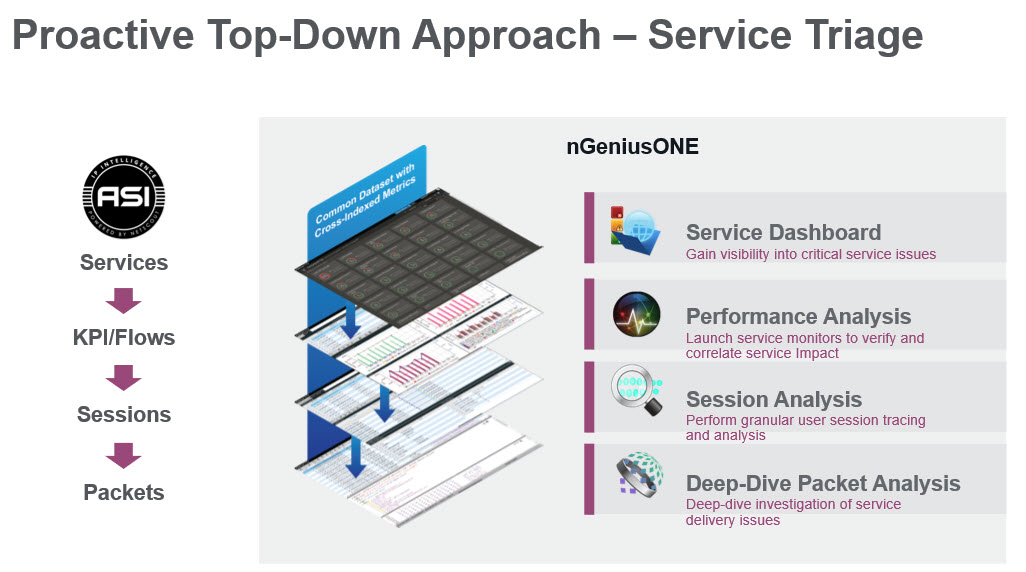 NETSCOUT's nGenius Business Analytics (nBA) nutzt in Echtzeit ermittelte Smart Data, um ein umfassendes Bild der Service Performance sowie von Anwendernutzung und -verhalten zu erstellen, um so für eine erfolgreiche Service Experience zu sorgen. nBA und Smart Data erlauben die Nachverfolgung des Anwenderverhaltens und der Servicenutzung und zeigen transparent, wie Anwender das Netzwerk nutzen. Mit diesen Informationen können Sie schnell organisationsübergreifende Entscheidungen treffen, um Voice-, Data- und OTT-Herausforderungen zu meistern.
One-Way-Audio und Audio Gaps
Unterbrochene Anrufe
Zu wenig Abdeckung
Probleme bei der Übergabe
Setup-Latenz
Registrierungsfehler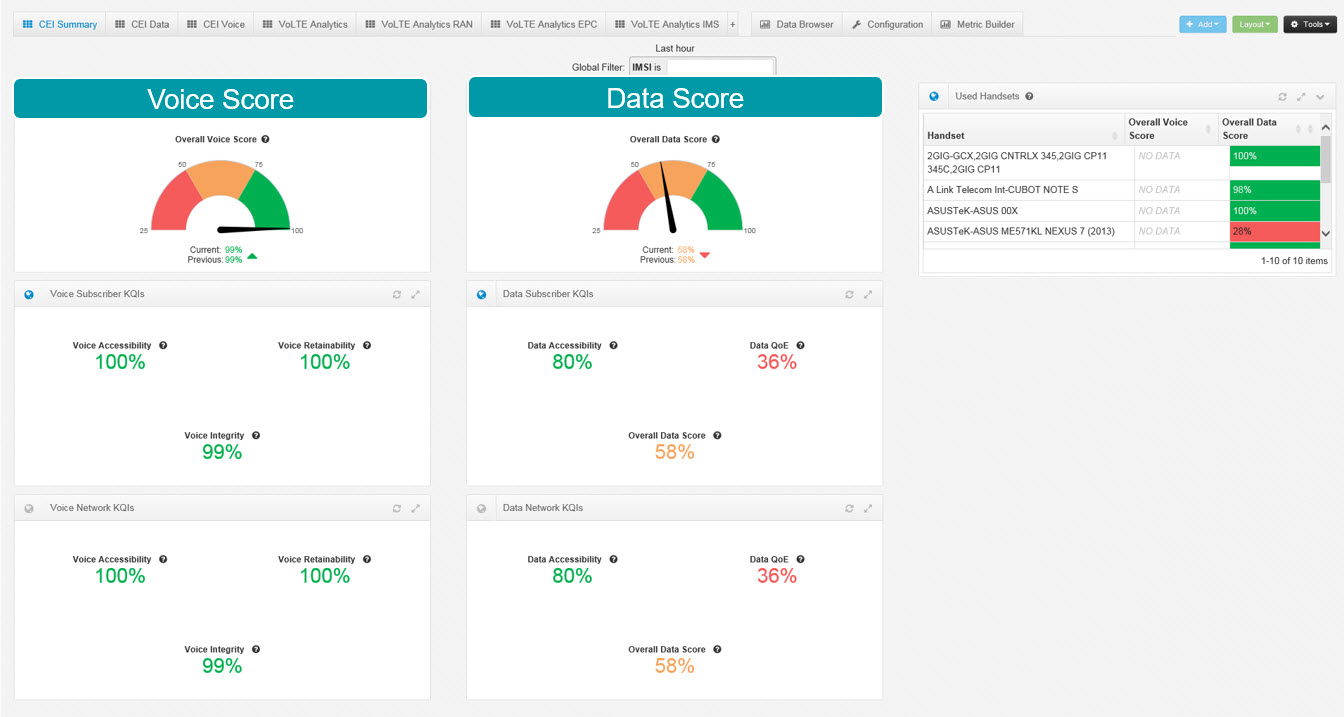 NETSCOUT noch heute kontaktieren