Every Second Counts: Reduce Capital Market Services Disruptions with NETSCOUT
In capital markets, there is one constant - and that is everything is continuously changing. This means the solutions you rely on to ensure that your services and applications are reliable must be able to adapt with your ever-changing environment. That's where NETSCOUT can make a real difference.
Facing the High Price of Performance Degradations in Capital Markets IT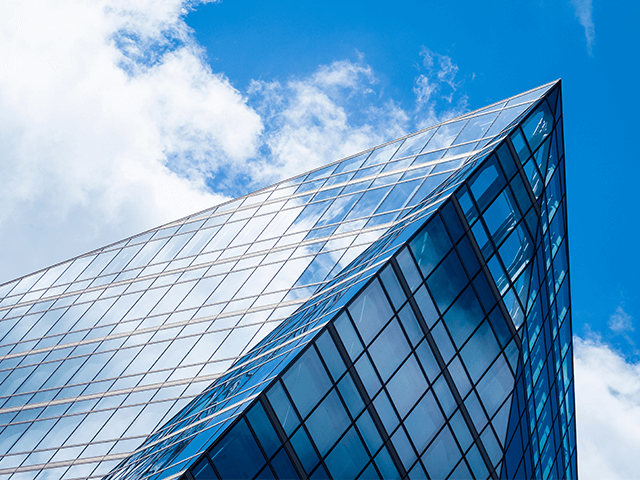 Financial organizations throughout the capital markets require reliable, precise and granular information to better understand latency and deficiencies in IT systems. In the absence of this crucial view across wired and wireless IT environments, performance degradations and transaction latency can negatively impact trading outcomes occurring at the microsecond level. Monitoring IT performance to determine latency for data crossing a network throughout an IT infrastructure is absolutely pivotal. In an industry where milliseconds can mean millions, avoiding downtime and reducing the time to pinpoint the source of degradations is truly a formidable challenge.
Of equal importance to investment firms is being able to offer customers a secure and high-quality experience as they research investment choices on websites, track their own account status, and communicate with representatives in contact centers. Ensuring a positive technology experience for these customers instills confidence and encourages them to continue investing with the firm. As issues invariably arise, investment firm IT teams often struggle to rapidly resolve problems before the customer experience is adversely impacted.
Achieving Service Assurance: A Compelling Case for Capital Market Firm Action
Capital market firms operate globally, which puts tremendous pressure on IT teams to support data centers across many geographies. IT requires versatile solutions that can enable distributed IT scalability to meet the needs of data centers located around the world. What is required is consistent, reliable, in-depth metrics from wire traffic to gain critical insights into network availability and near real-time interactions with the public.
Achieving service assurance has been made more complex by the numerous mergers and acquisitions over the past decade-plus that has resulted in mass consolidation in the financial services market (banking, capital markets and insurance). Today, financial organizations in capital markets must deal with data center consolidation, virtualization, and migration to cloud-based services, as well as the evolution to sophisticated contact centers. A further complication of these mergers is the proliferation of performance monitoring tools implemented by different IT teams.
A single performance monitoring platform is needed to improve collaboration and effectiveness among all members of the IT staff, while eliminating legacy tools and their redundant, limited functionality and overlapping maintenance implications. In short, capital markets need a service delivery advantage that can only be achieved by taking a holistic view of the overall enterprise environment in order to rapidly triage transaction latency and advanced service quality.
Finally, as sell-side, buy-side and even exchanges focus on latency and dealing with the FIX protocol (which is the dominant standard for order flows), continuous monitoring and standards-driven dashboards becomes central to IT success. In addition, proprietary protocols abound in market data delivery, and this requires the flexibility to view and troubleshoot IT issues across a disparate set of resources.
Monitor your complex and geographically dispersed systems
Whether you operate physical appliances to monitor traditional workloads or measure the performance of virtualized systems, NETSCOUT software solutions and hardware-independent architecture is designed to operate in your environment of choice. We support physical systems, virtual systems, commercial off the shelf (COTS) implementations, as well as private, public and hybrid cloud.
NETSCOUT knows the only effective way to monitor your complex and geographically dispersed systems, which often rely on different architectures and technologies, is by focusing on the packet. Our patented Adaptive Service Intelligence (ASI) technology analyzes traffic at the packet level to provide proactive service assurance.
Gain service delivery insights
We help you gain service delivery insights based on a holistic view of your critical networks, IT services, and resources, enabling you to rapidly triage transaction bottlenecks and latencies in order to achieve operational excellence. NETSCOUT allows capital markets to improve trading performance with a platform that offers actionable intelligence to assure consistent service and meet business objectives for a high-frequency trading delivery paradigm. The service assurance solutions with trading intelligence from NETSCOUT provide powerful monitoring, analysis and views into latency metrics for highly-effective management of trading environments. This level of visibility addresses the specialized needs of exchanges, buy- and sell-side firms.
One of the benefits of the NETSCOUT solution is that it exposes microsecond latency metrics dynamically as trade's progress. These metrics pinpoint the source of performance issues faster, identifying the root cause, such as specific network links, gateways, Smart Order Routers (SORs), feed handlers, and matching engines. NETSCOUT's dynamic multi-hop correlation capabilities deliver granular millisecond latency breakouts for each monitored hop, enabling IT staff to quickly isolate and identify bottlenecks. In supporting dozens of statistical groupings, NETSCOUT provides granular performance comparisons against historical, operational data.
Another important role NETSCOUT plays is providing service assurance for applications critical to the customer experience. Our solutions offer holistic visibility and analysis of customer resource management, cloud-based services, VoIP, and Web-based services. By leveraging NETSCOUT solutions, you will fully realize the value of your investments through improved customer experience, lower mean-time-to-restore (MTTR) of customer and trade impacting services, and increased IT team collaboration and efficiencies.
Clearly, capital markets are highly-complex, presenting IT with numerous challenges.
…
Case Study
Use Case
Quick Look
Identifying Voice Quality of Service Mismatches With nGeniusONE
Leading financial services provider uses RSE to address UC Performance issue
Download PDF
nGeniusONE Platform for Payment Processing
The nGeniusONE platform delivers visibility into the network, server, and application components which make up the ISO 8583 service and deliver performance analytics to support end-to-end service assurance.
Download PDF
nGeniusONE Platform for Capital Markets
The nGeniusONE platform assures omnichannel services supporting digital transformation in capital markets as they strive to support customers online via mobile apps, and in branch banking locations.
Download PDF