Network Administrator, Branch of the U.S. Armed Forces
Excellent functionality, easy to use. Improved IT staff productivity while reducing time to identify root cause of problems by at least 75%.
Digital Transformation for the Department of Defense
The United States Department of Defense (DoD) is actively engaged in a concerted effort to modernize its network security infrastructure, accelerate the adoption and deployment of enterprise cloud capabilities that can securely connect to the DoD Information Networks (DoDIN), and aggressively defend DoD missions from disruption by cyber-attacks. NETSCOUT solutions enable and provide: enterprise class scalability, service assurance through cloud migration, next-generation cyber security and trusted government certifications to help DoD agencies on their digital transformation journey.
Enterprise Class Scalability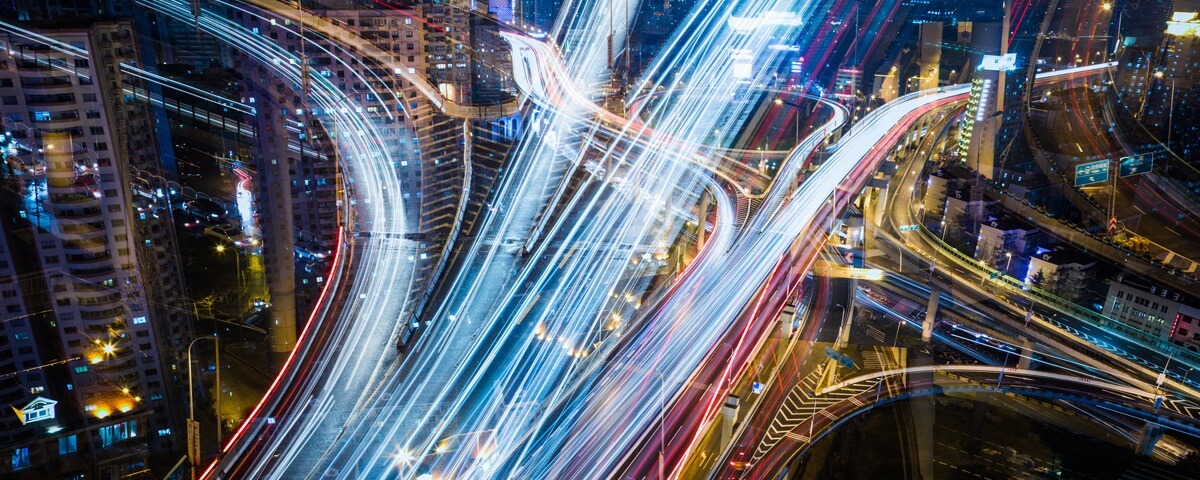 Our solutions deliver rapid, traffic-based intelligence that enables DoD IT teams to establish a common situational awareness and assure service delivery across a mission- critical environment that supports information dominance. NETSCOUT provides that awareness across globally dispersed, secure, and highly-segmented national security and military IT environments for both legacy and state-of-the-art infrastructures.
NETSCOUT offers true system-level visibility into all applications, infrastructure, and interdependencies down to the subsystems and services that run on them. With Adaptive Service Intelligence (ASI) technology, NETSCOUT continuously monitors and processes traffic data at the source and generates truly smart data that can be analyzed in real time or efficiently stored, using minimum necessary storage space, for future analysis. ASI metadata, produced by our next-generation ISNG real-time information platform, can be deployed in physical or virtual environments to support service assurance or cyber security initiatives. We provide wired and wireless solutions covering the complete IP landscape and can combine passive monitoring and active synthetic monitoring together for total visibility of the infrastructure to support decision superiority in high-threat environments and assure C2 (Command and Control) and battle space awareness.
Executing Cloud Migration with Confidence
DoD IT leaders are committed to removing obstacles to successfully deploying a secure single cloud-based enterprise IT platform. Success requires sophisticated and intelligent service assurance tools for both the migration to the cloud, as well as the subsequent secure operation in the cloud. NETSCOUT's hardware- independent architecture is designed to operate in your environment of choice. We support physical appliances, virtual compute, and storage resources on-premises, virtual networking on-premises (SDN/NFV), SDDC, and IaaS public, private, and hybrid cloud. Our software solutions can run across mixed environments and access compute and storage resources anywhere. With NETSCOUT, DoD agencies can migrate applications and services to the cloud with confidence and drastically reduce CapEx and OpEx spending without compromising the safety of service personnel or undermining mission success.
Next-Generation CyberSecurity
DoD agencies must have real-time accurate information of their IT security situation to enable swift and effective responses to cyber threats. The nGeniusONE solution provides the visibility into potential service performance problems, enabling IT teams to proactively triage outages or degradations before they impact users, accelerate through security forensics, and rapidly respond to problems. In addition, NETSCOUT Arbor has developed industry leading DDoS and Advanced Threat Protection cyber security solutions for use in cyber-warfare. NETSCOUT Arbor Advanced DDoS solutions consist of a fully-integrated combination of in-cloud and on-premises products and services. Arbor Spectrum is a high-performance solution that helps organizations detect and confirm hidden threats. It also uses global threat intelligence from the Internet to proactively identify high-risk, advanced threat indicators on an agency network. With NETSCOUT Arbor, DoD agencies can keep services available, empower security teams with global intelligence, and quickly find lurking threats.
Trusted and Certified
The nGeniusONE platform, InfiniStream appliances, packet flow switches, and OptiView XG have earned key governmental certifications including: Common Criteria; Department of Defense Unified Capabilities Approved Products List; and Army Certificate of Networthiness. NETSCOUT solutions play a critical role in all five branches of the military, DISA, DHS, DLA and many other DoD agencies and contractors.
The DoD initiatives underway will require sophisticated solutions to complex and unique problems exclusive to the DoD landscape. That's why we recommend talking to one of our highly experienced subject matter experts to learn how NETSCOUT can help DoD IT teams complete its vital mission.
Products in this Solution
…
Case Study
Quick Look
Data Sheet
White Paper