Lack of Visibility is Like Having One Arm Tied Behind Your Back
The drive for disruptive innovation has DevOps organizations working feverishly to continuously plan, develop, deliver, integrate, test, and deploy new applications and services.  The ability to be more agile and efficient marks the difference between winners and losers in this highly competitive business environment.  Unfortunately, the quicker the deployment pipeline accelerates the more resistance it encounters from the growing "chaos" created due the increased speed of operation.  While automation and adoption of agile leadership principles helps control this chaos for continuous delivery, it also increases the chaos in the production environment.  As a result, DevOps can be at risk of becoming the next bottleneck that restricts the overall flow of the value stream to customers.
Without continuous and real-time visibility based on system-level telemetry, DevOps is essentially operating with one arm tied behind its back.
The Need for a System-level Telemetry Approach Across the Service Delivery Infrastructure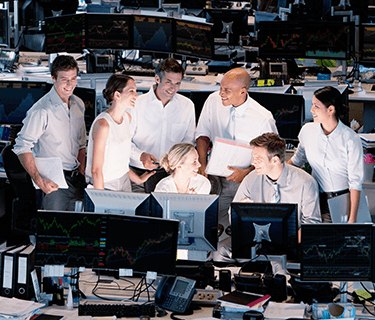 To keep up with the rapid pace of innovation, DevOps teams need to continuously monitor the IP traffic that traverses the service delivery infrastructure, so they can proactively detect service degradations, and gain actionable insight into all services interdependencies necessary to reduce the MTTR and resolve issues before users are adversely affected.
DevOps teams require end-to-end system-level visibility, which includes telemetry of load, latency and failure metrics for all service delivery systems and interdependencies amongst network, server, service enablers, databases and applications. This insight not only helps improve the speed of continuous planning, development, delivery, integration, testing, and deployment, but also optimizes operation's efficiencies and provides a competitive advantage.
Using a system-level telemetry approach, DevOps can accomplish system triage to quickly identify the root cause of service issues. According to ZK Research, effective service triage can accelerate mean-time-to-knowledge (MTTK) by up to 90%, which allows DevOps to focus most of their time and effort on what really matters - delivering new applications.
Smart Data and Superior Analytics Power Your DevOps Success
In today's era of digital transformation, the DevOps organization can be the difference between corporate success and failure. This means you need solutions you can count on to ensure that your services and applications are reliable and can adapt with an ever-changing environment. That's where NETSCOUT can help.
Whether you operate physical appliances to monitor traditional workloads or measure the performance of virtualized systems, NETSCOUT's hardware independent architecture is designed to operate in your environment of choice. We support physical appliances, virtual compute and storage resources on-premises, virtual networking on-premises (SDN/NFV), SDDC, and public, private and Hybrid Cloud. Our software solutions can run across mixed environments and access compute and storage resources anywhere.
True System-Level Visibiity
NETSCOUT offers true system-level visibility into all applications, infrastructure, and interdependencies down to the subsystems and services that run on them. With Adaptive Service Intelligence (ASI+) technology, NETSCOUT continuously monitors and processes traffic data at the source and generates truly smart data that can be analyzed in real-time or efficiently stored, using minimum necessary storage space, for future analysis.
By using IP Traffic as the foundation for smart data, nGeniusONE offers real-time and trend-analysis-related telemetry and best-in-class analytics that help protect the deployment pipeline and increases DevOps agility. Our solution empowers operations teams to reduce the service delivery infrastructure reliability risk associated with continuous deployment.
Talk to an Expert
To learn more about how NETSCOUT can help you reduce time spent in the war room and lower operations and support costs and complexity, speak to one of our highly-experienced subject matter architects. We've got answers to your most pressing DevOps concerns.
The NETSCOUT nGeniusONE Service Assurance platform drastically reduces MTTR and MTTK, and serves as force multiplier that enables DevOps to accomplish more with fewer resources by reducing unplanned work to a minimum.
The NETSCOUT nGeniusONE Service Assurance platform drastically reduces MTTR and MTTK, and serves as force multiplier that enables DevOps to accomplish more with fewer resources by reducing unplanned work to a minimum.  This capability also maximizes developers' productivity by reducing the overhead of dealing with problems related to other IT systems. Core efficiencies are realized with nGeniusONE by:
Proactively detecting service degradations either based on deviations from performance baselines or predefined thresholds

Supporting intuitive top-down system triage workflows that effectively reduce the MTTK by detecting the root cause across all system, including variety of n-tier applications, IT infrastructure systems and all their respective interdependencies

Monitoring any legacy and new applications and infrastructure systems
nGeniusONE Service Assurance Platform
The nGeniusONE Service Assurance platform provides an overarching view into the performance characteristics of all infrastructure and application components associated with delivering IP-based services.
Download PDF
nGeniusONE Server
The nGeniusONE Server is an optimized server pre-installed with the nGeniusONE Service Assurance platform software.
Download PDF