NETSCOUT Arbor calls for all Guardians of the Connected World to unite for the 2019 NETSCOUT Arbor EMEA Summit.
Make your plans now to join us this 5th – 7th February in Barcelona, Spain for the NETSCOUT Arbor EMEA Summit. The Summit is a great opportunity to learn about the company strategy, share your input with the leadership team, and network with fellow technologists from across the region.
For more details, visit the Arbor Summit Agenda.
This year's Summit focuses on getting smarter with data. The amount of data traversing networks is growing exponentially, and the need to understand where data is coming from and where it is going has never been more critical. You cannot have a strong security strategy if you cannot see what is happening in your network. As a Guardian of the Connected World, you have an obligation to protect and assure that your network environment is safe and secure. For Arbor it is our mission to make the internet a better safer place.
At the Summit you will have opportunities to engage with NETSCOUT Arbor executives, technologists and product teams. You will also have time to meet with your Arbor partners, Account Teams and Regional Directors to discuss your business needs and share ideas.
The EMEA Summit will feature:
An introduction and keynote from multiple NETSCOUT Arbor leaders.
An overview of industry trends.
Discussions focused on Product Roadmaps and Technical Content.
Dedicated panels and sessions dedicated for Enterprise and Channel Partners.
Success Stories and Use Cases of Partners and Customers.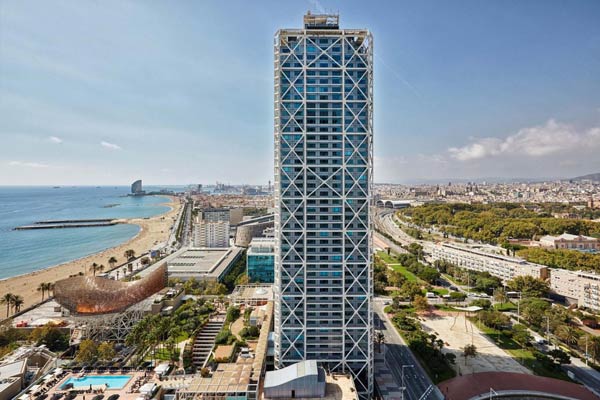 This year, the Summit is being held at Hotel Arts, Barcelona. Enjoy luxurious accommodation and first-class meeting facilities while learning from Arbor experts, gaining valuable insights and networking with your peers. Events like this help ensure that we leverage each other's expertise and gain insight into the ever-connected world we live in.
DUE TO INCREASED SECURITY MEASURES, PLEASE ENSURE YOU ALLOW 3 TO 4 HOURS FOR CHECK-IN. WE RECOMMEND YOU CHECK WITH YOUR INDIVIDUAL AIRLINE FOR SPECIFIC GUIDANCE. THIS ADVISORY APPLIES TO YOUR DEPARTURE FROM BARCELONA ALSO
Register Now
Questions?
For questions about the NETSCOUT Arbor Summit, please contact Sharon Reynolds at [email protected].