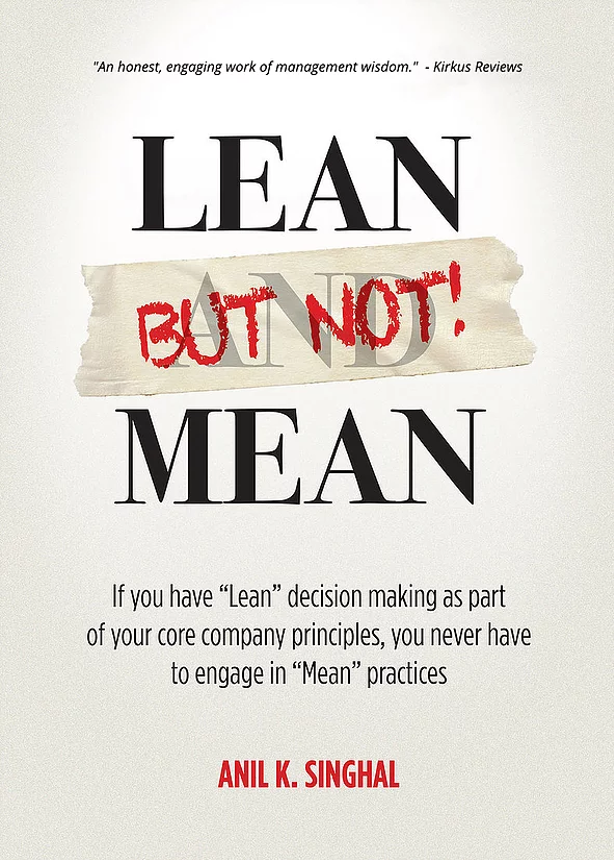 Lean But Not Mean
By Anil Singhal — NETSCOUT's Co-Founder, President, CEO, and Chairman of the Board
A Groundbreaking Book by Anil K. Singhal
In these pages, you will encounter the Lean But Not Mean philosophy, developed by Anil Singhal over the course of thirty years, and practically deployed over the last 10 years, in all of its applications: employee trust, merger negotiations, career advancement, product development, strategic planning, customer relations, company communications, and his remarkable "5 Percent Rule." Many of these applications will be surprising, some stunning, but together they compose a unique and compelling new way of running a company—one both humane and powerful.

An honest, engaging work of management wisdom.
- Kirkus Reviews
Lean But Not Mean is sure to get tech leaders thinking differently about how to innovate and grow, without alienating their workforce.
- Indie Book Reviews
The important thing to appreciate is that Lean But Not Mean approaches almost every challenge backwards to the standard view, yet it is always logical, and even more practical and fair than standard business practices. But I'll admit, at first glance some of its precepts seem shocking.
- Michael S. Malone, Silicon Valley historian and journalist